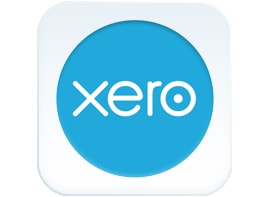 Setting up and using eBusiness Guru for XERO for Linnworks app
The XERO Accounting Integration for Linnworks posts Linnworks sales and sales invoices into the XERO Accounting System. The app synchronies all of your sales order information for the day into XERO every night, so you can start the day with XERO up to date on the previous day's sales.
Package Availability:
One-off setup charge | £75 + VAT
The XERO app can be self-configured, however our setup service gives you peace of mind to know your XERO app has been configured in the line with your business requirements.
Basic | £14.99 + VAT per month |For processing up to 3,000 orders a month.
Pro | £34.99 + VAT per month | For processing up to 10,000 orders a month.
Enterprise | £75.00 + VAT per month | For processing up to 50,000 orders a month.
Please contact [email protected] if you are processing more than 50,000 orders a month.
Please note: XERO Accounts should be well configured before integrating with the eBusiness Guru for XERO app for best result.
Introduction
eBusiness Guru for Xero is an application which is embedded into Linnworks, and is developed and supported by eBusiness Guru
The app is used to post Linnworks sales as invoices to the XERO Accounting System.
How to install the App in Linnworks
To use the eBusiness Guru for Xero integration, you must first install it from within Linnworks.net.
1. Login to Linnworks.net
2. Select Apps in the left-hand menu bar
3. Select the Application Store option
4. Click on "eBusiness Guru for Xero"
5. Click on Install to add the eBusiness Guru for Xero integration App to your Linnworks Account
6. Click the Accept button on the "Third Party Integrations Disclaimer".
7. Click on "Next".
8. Click on "Install" to add the integration to your Linnworks Account.
9. Click on "Complete".
Your Linnworks.Net page should be refreshed. If it does not refresh then click the Refresh button in your browser, or press the F5 key on your keyboard.
A new option, labeled eBusinessGuru for XERO, will be added to the Apps menu, under My Applications.
Registration and Configuration
To complete the registration and configuration for the eBusiness Guru for Xero app, follow these steps.
1. Click on the button Apps on the left-hand menu, then open the Application Store and click on eBusinessGuru for XERO to open the App.
2. When you open the App for the first time, please agree to the Terms and Conditions by ticking the box, and clicking on CONNECT TO XERO. Click on the link Terms and Conditions to view a copy before agreeing to continue.
3. Click on OK, which will refresh the page. The Configuration page will be displayed instead.
4. Complete the guidance in the popup box.
i. Xero Credentials
By clicking on Authenticate to XERO, the following screen will pop-up, where your XERO credentials need to be inserted:
Once Valid XERO Credentials are entered, it will display all the organisations available under this account. Select the XERO Organisation from the drop down to connect it with the eBusiness Guru for XERO app.
ii. Account Mapping
The Account Mapping screen allows you to control which Xero Accounts are connected/mapped to the Source/SubSources (Channels) in Linnworks to control the import of transactions into Xero as Sales Invoices.
Tick one entry in Linnworks Accounts, and click on the Link button for an entry on the Xero Account side to link with an existing Account in XERO. Use the Unlink button at either end to disconnect them. If you would like to create an Account in XERO, then select the entry in Linnworks Account and click on the Create button.
If you are creating an account in XERO from this app, then the following screen will pop-up where you have to select the type of the account – Sales or Bank.
iii. TaxRate Mapping
This screen controls the way the sync tells Xero about the Tax Rates you have charged customers. You can tell the app which Linnworks Tax Rate should be mapped to a given Tax entry in Xero to ensure everything is correctly configured for your Accountant.
The Edit button opens the above dialog. You can change which Linnworks tax rate is mapped to the selected Xero Tax entry. The Linn Tax dropdown shows all the calculated tax rates Linnworks has imported in orders thus far.
If the Tax rate hasn't been imported yet, you can choose and enter an amount in the Specific Tax field to override the Linn Tax option, in anticipation of orders to come.
iv. Payment Mapping
If you use Payment Methods in Linnworks (for example, differentiating credit card payments from PayPal), then you need to ensure this section is configured. It maps the Payment Methods in Linnworks to specific Account Types in Xero. This allows Xero to keep track of disbursements etc for you.
v. Synchronisation
Options for setting up and managing the synchronisation process can be found by clicking on Synchronisation.
For each service, you can select the Invoice Type that will be used when importing it to Xero.
When you have a small number of orders, you can use the 'Individual Order' options, and 1 Sales Invoice is created per Linnworks order.
Source SubSource Summary means that all the orders are combined, then broken down into combined Sales Orders grouped by the Source/SubSource, but also by Currency, Payment Method and date.
The Is Running column shows whether the Create Invoices Service is currently running.
The Sync button allows you to manually run the Invoice creation service on demand
The Automation field should be ticked if you want the App to create your Sales Invoices in Linnworks automatically overnight. Otherwise you must click Sync regularly.
vi. Currency Mapping
This is automated process.
This displays a list of currencies between used in Linnworks orders, and which currencies they are mapped to in Xero to ensure they are correctly invoiced.
vii. Invoice History
This shows all the invoices created in Xero for today. The switch at the top allows you to filter either Daily Invoices or Backdated Invoices. It also shows if any errors occurred during creation.
viii. Purchase Credit
Once you click on Purchase Credit, the Subscription page will be opened.
The initial screen addresses your preferred subscription option. The subscription for the Xero Connector app is based on the number of orders you sync from Linnworks into Xero during the month. Should you run out of credits, you can return to this page and opt to upgrade to the next package, gaining the balance of extra credits between the old limit and the new.
e.g. You had been subscribed to The Basic package, that was sufficient initially. You run out of credits on the 19th of the month, and upgrade to Pro. You now have 7,000 credits remaining. These may not all get used up this month, but if you continue to grow, your volumes will increase and so will the number of orders.
In this app we have included the ability to back-date the synchronization. This means you can ask the app to synchronise orders from Linnworks with dates prior to installation of the app. This will, of course, require the payment of the appropriate subscription to cover those periods.
Tick the Back Dated Subscription option, and select the month and year you wish the synchronisation to start, then click Submit. You will receive an email with information regarding the costs and a payment option to complete before the connector can process your back dated orders.
The Main Screen
The following are the options displayed on the App's home screen:
1. Dashboard –This is the Home Screen, which includes the Dashboard reports
There is a small help icon on each page, showing a question mark "?" Once clicked on, you will see additional information about the page displayed.
The Dashboard in the Home Screen area displays information on the status of the Xero integration, including an overview of the order and payment information for recently transferred transactions.
1. Orders (by Channel):
Displays the percentage & number of order invoices generated and exported to Xero based on their Source and SubSource.
2. Orders (by Currency):
Displays the percentage & number of order invoices generated and exported to Xero based on the currency used in the orders.
3. Credit Limit:
a) Subscription Plan | Displays your current subscription plan.

b) Orders Downloaded | Number of orders downloaded from Linnworks, and exported to Xero.

c) Remaining Credits | Remaining credits available in your current months' subscription.
4. Orders and Invoice Count:
a) Linnworks Orders: Number of orders received from Linnworks.

b) Exported Orders: Number of order invoices created successfully in Xero.

c) Invoices Failed: Number of order invoices that were not accepted by Xero.
5. Linnworks Orders:
Displays details of the orders imported from Linnworks and exported to Xero.
6. Exported Orders to Xero:
Displays a list of order invoices created successfully and accepted by Xero.
7. Invoice Failed Orders
Display a list of order invoices that failed to be accepted by Xero. These can then be checked and investigated with support.
2: Disconnect from Xero:
Use this option, and click Yes, to disconnect the App from your Xero account.
3: Documentation
By clicking on the Documentation option, you will be sent to this documentation in a new window/
4: Support
Clicking on the Support button shows you the contact details for the App Support team.
FAQs
1. How is shipping revenue handled, is this brought into XERO as an inventory line?
The Shipping entry is brought in as part of the transaction - It would be separated out based on VAT paid in the current import, so its value is included with everything else.
2. We have set-up some new payment methods in Linnworks but these will not be allocated to historical data. If we do not have payment mapping set-up will back dated data be brought into XERO as 'awaiting approval' so we can manually edit the account codes?
All payment methods need to be mapped before the imports start.
3. Are inventory items created on data import?
The XERO integration doesn't handle inventory at all currently. It only synchronises order information as sales invoices for later reconciliation.
4. If there are changes to be made after backdating (for example, if we find significant issues) and need to edit invoices or add new ones for those months, will it automatically re-import past data or would you be able to reimport the new invoices - or would you actually need to re-import everything again?
The system will not retroactively check. It can backdate at the start to bring in previous data, but after that it only processes the previous day's transaction. Any changes made would need to be applied manually in Linnworks and in XERO (where allowed). The application can only grab the day/days orders since the last sync. You cannot just set the sync back now and again.
5. If we get returns for a refund sometime after a purchase, will the software automatically update previous month's data, or would this require manual work each time?
The XERO integration currently only handles Sales, not returns and refunds.
6. Is there any trial available to try it?
There is currently no trial available.
7. Does your XERO application consolidate invoices daily as we process alot of orders and don't want to pass the details of each one to XERO?
Yes
8. I want to back-date my sales invoices with the XERO application but this doesn't seem to be working?
Xero application users must be opted-in to a subscription plan as well as purchasing the required amount of credits advised by the application.
9. Are you sure you can configure my XERO application properly because I have had problems in the past with other companies in the past who had similar software?
Our engineers have extensive experience from developing and testing the integration, as well as guidance and feedback from XERO themselves. As a result, they rarely encounter any problems.
10. How easy is this to setup?
When carefully handled, this app can be self-configured within an hour or two. However for the peace of mind it brings, many of our users choose to pay a setup fee of £75 + VAT for our specialist team to do it on their behalf.
11. Does this application handle inventory, purchase orders, returns, refunds and exchanges sync?
Currently not at the moment, but this is on our future roadmap for the application.
12. Why should I pay for a setup fee when I can do it myself?
Peace of mind and assurance from our experts that the application will be configured properly with no mishaps.
13. The XERO app can generate daily individual or summary invoices. But can it do a longer period like weekly?
Only daily at present.
14. Does this app accept only processed orders to be exported to XERO or allows exported orders to XERO to be overwritten?
This application can handle both open and processed orders.
15. I can see that the application imports sales orders as sales invoices, but I'm wondering how the payment receipts are handled from the associated channels and payment sources against each invoice?
The application doesn't handle that part at all, it's simply passing the order summarised information in XERO currently. It's up to the customer at this stage how they reconcile the payments.
16. Is it possible to send the Amazon/EBay fees into separate accounts of XERO from Linnworks?
Essentially we only have the information that is in Linnworks. That doesn't include fees.
17. Can order currency to be changed from EUR to Sterling while the order invoice is exported from LW to XERO?
The XERO app can generate sales invoices from Linnworks orders that have differentcurrencies, but does not handle currency conversion at all.
18. Am I able to backdate invoices from Linnworks to XERO?
Yes, by selecting the back date option from the subscription tab in the XERO app.
19. Am I able to map multiple XERO user Accounts (not sub-accounts) to a single Linnworks Account?
No, this is not possible.