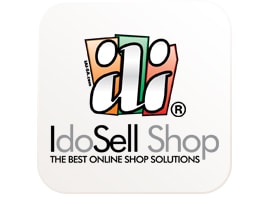 IdoSell Shop is a complete e-commerce platform - based on cloud architecture - for online shops and wholesale stores. IdoSell Shop is a multi-functional ecommerce platform which aims to automate most activities related with both online offline sales. Visit: http://www.idosell.com/
Packages Available (ex vat) : £14.99+VAT/per month / £164.99+VAT/per year
Why use IdoSell Connector for Linnworks in your business?
IdoSell is one of the leading shop platforms in the UK. The IdoSell connector is an application which is embedded into Linnworks, and developed and supported by eBusiness Guru.
In the modern eCommerce world, the best way to increase sales is to manage orders properly so customers would get prompt response to their products. This would make a good impression as a seller.
What can IdoSell Connector for Linnworks do for me?
IdoSell Connector for Linnworks is designed to tie your IdoSell platforms to Linnworks using the information you have provided in the configuration. So as other selling platform, your IdoSell orders will be downloaded in to Linnworks at every set synchronization time. These orders can then be printed as other Linnworks orders and can be processed.
Once processed, this IdoSell Connector for Linnworks will also send dispatch notification to IdoSell with tracking number. So, you don't need to login and do all this manual work on IdoSell.
This app would also reduce you inventory management efforts on IdoSell as you process orders in Linnworks, your inventory would also be updated in Linnworks.
On IdoSell, you need to login to different accounts of your IdoSell based on different countries. But using this app, all your IdoSell account would be maintained.
How easy is it to get going with IdoSell Connector for Linnworks?
Our product is designed to be easy to use, and can grow with your business by reducing you order management part. Once registered, you don't need to press any Synchronization. It will be kept on running on and order will be downloaded in to Linnworks.
What Benefits does IdoSell Connector for Linnworks bring to my business?
Save time with IdoSell Connector for Linnworks and we all know time is money. Maintain standards of quality reduce last minute panics and maintain an overview on what your staffs are doing on your orders of IdoSell. Why do separate process of order management, when you can work within IdoSell Connector for Linnworks and keep it all together one order management system.