Store Design
Make a lasting impression on your customers with a professional store design. Customers are impatient, and quickly move past slow-loading websites, reducing sales. In addition, a well-designed website makes it easier to find and buy your stock.
eBusiness Guru can help you make the most of the opportunity to design your own webstore, whichever platform you prefer.
Ease of navigation in a webstore helps to keep customers buying from you. eBusiness Guru has many years of experience to contribute to improving your customer's experience
Consistent, distinctive branding between multiple stores on different platforms can create brand loyalty in customers, increasing repeat sales.
eBusiness Guru has experience of store design across over 150 different websites and marketplaces, meaning we can create a quality customer experience every time.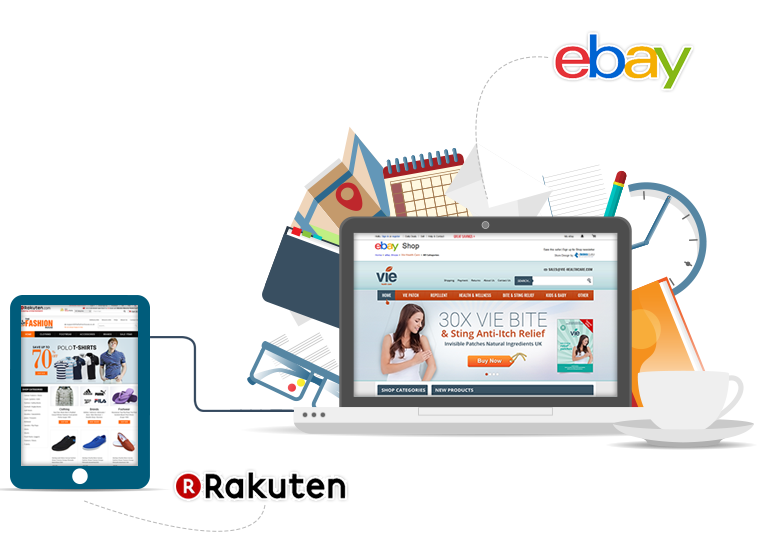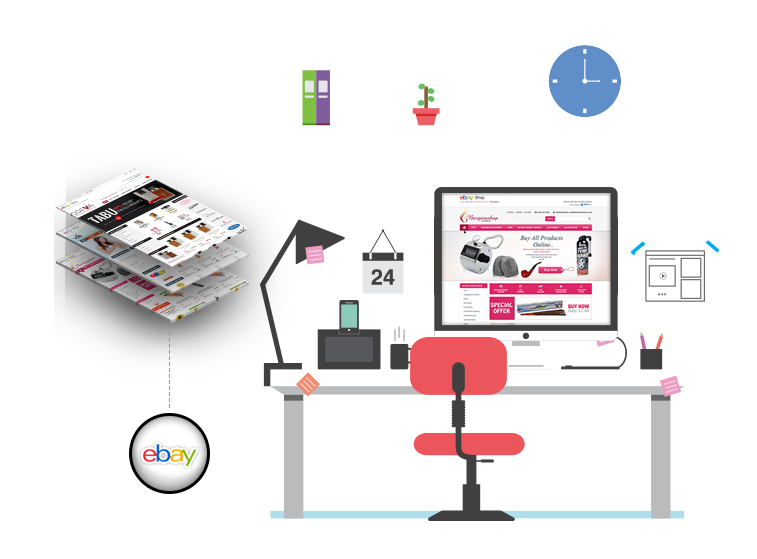 eBay
eBay allows sellers to customise the layout of their stores and the description section of their listing. Well designed, quality-looking store design ties eBay stores to brand image, building brand awareness and contributing to overall success. Professional store design that showcases the seller's products and expertise are preferred by customers.
Effective store design highlight products on sale, and help cross-promote items, leading to increased sales in both the short- and long-term. By presenting branding and listings that are visually consistent, customers are more likely to engage with you on other sales platforms – particularly when they experience great customer service from you.