Flexible and Scalable Pricing
eBusiness Guru's pricing plans are designed to match your stage of growth
ENTERPRISE
£499.00
£399.00
Plus Vat/ Per Month
---
---
Includes all features
Category Sales by Week
Detailed Sales Report
Profitability Report
Sales Overview by Platform
Sales Manager Report
Sales Report
Sales Difference Reports
Order Reports
BESPOKE PACKAGES
If the options available are not suitable for you, our team of experts are excited to discuss your ideas and suggestion.
---
---
Includes all features
Category Sales by Week
Detailed Sales Report
Profitability Report
Sales Overview by Platform
Sales Manager Report
Sales Report
Sales Difference Reports
Order Reports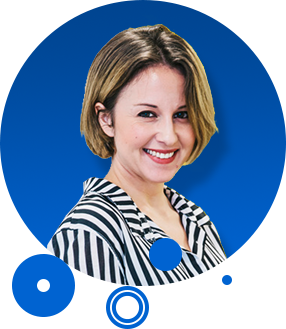 Speak to our specialist to find out more.
Barry Analytics is a powerful tool packed with world-class features.
If you need help to better understand how your business can benefit, we're here to help. Just call us on 0208 090 4547 to speak with our Groupon Specialists.
Over 3,000+ customers worldwide
Here's why our customers choose us
Frequently Asked Questions
1
Who can use Barry Analytics?
Barry Analytics is designed for online sellers looking for a convenient way to access their business reporting.
2
How does Barry Analytics work?
The app pulls the data from your Linnworks setup and marketplaces to transform rows of meaningless numbers and spreadsheets into easy to interpret reports – so you can easily see what is going on in your business without wondering if your calculations are correct.
Review the Video
3
How many reports are there?
There are eight reports – however with endless report customisation options, we're certain you'll find what you're looking for in Barry Analytics.
Review the Video
4
I've got LinnKwik. Do I need Barry Analytics?
Strictly speaking, you don't need Barry Analytics at all – we developed it for your convenience, so you don't have to spend time manipulating spreadsheets or wait for your reports to come back from the accountant.
LinnKwik could be seen as a lighter version of Barry Analytics – so if it is doing absolutely everything you need, great! But if you need more depth to your reports, Barry Analytics is going to be your choice. But you don't have to have one or the other – you can have both, especially if you do a lot of work from your smartphone while you're on the go!
1
How often does the data in Barry Analytics update?
Barry Analytics offers you up to the minute reporting, with no need to manually extract data from your marketplaces or Linnworks.
2
Can I download the reports for Excel?
Yes, should you need them, we've made the reports available for you to work on in Excel.
3
Why did you call this app Barry Analytics?
Barry Analytics was developed in partnership with Barry Tong from SOL Retail, and because we understand just how useful this app is, we decided we'd name the app after Barry!
4
Do I need to sign up for a contract?
There is a contract, however our terms are easy – you can simply cancel with 30 days' notice.
5
Can I have a trial before signing up?