If you've used social media, even if you're only on Facebook, you can't have failed to notice adverts all over the place. If you've liked a company, you'll have seen them using their presence to offer customers deals or show off their latest products. As an eCommerce seller, should you have a social media strategy? Do you have the time? Should you pay someone to handle your social media? Is it even worth the effort? Well, like most things, there's no 'one-size fits all' approach to social media marketing and it depends on your business and the strategy you think will work for you.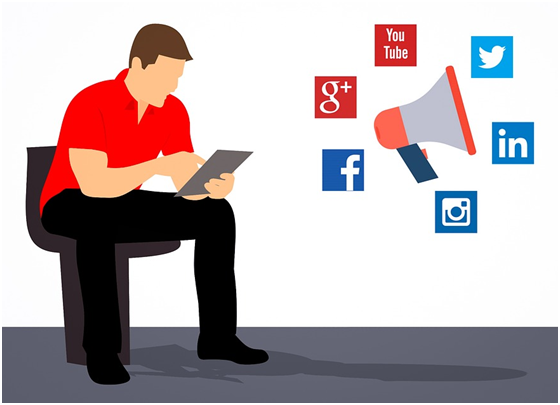 To start with, think about who you're targeting, which social media channels might work best for your brand, what you want to achieve from it, and how much time you want to invest. Here's a quick who's who of the social media networks you might want to consider for your eCommerce business.
Although social media networks come and go (remember Friends Reunited?) Facebook has endured ups and downs to remain a favourite with 1.45 billion active daily users worldwide. Popular with people of all ages, and not just younger people (around 50% of 18-24year olds report that they go on Facebook when they wake up) – It has been reported there will be 6.4 million 55-65 year old regular Facebook users in the UK this year, so if you're planning a social media marketing presence, Facebook is almost certainly going to be on your list to consider. Facebook sharing is so useful to publicise offers and products, and people tend to trust posts that are shared by their friends, so you're not just retaining your customers, but existing customers can be helping you gain new ones! However, Facebook isn't a perfect social media solution for eCommerce sellers – Facebook does limit visibility on shared content for businesses, meaning you may need to pay to boost your posts. Ultimately, Facebook is still a business looking to make money – just like you!
Twitter can be a great social media network if you're building your brand to be an authority in your field, and particularly if you're looking to link to great blog content or news. Twitter started as short text updates, (tweets) but now you can embed multimedia content in your tweets too. However, you're limited to 280 characters for each tweet, so if you're linking to other content, using short URLs is important. A favourite social media channel for companies to provide fantastic customer service, Twitter also includes an integrated Buy Now button to make purchases even easier.
Probably the most image-oriented of the social media networks, you can think of Instagram a little bit like a Facebook photo album (you can connect the two if you wish!) – you add photos and use hashtags and comments to encourage people to like your photos and follow you. It's a simple, popular social media network with younger people – so if your target customer is in the under 30 demographic, it's recommended to consider using Instagram as part of your social media marketing.
Because Instagram is so visual, you may wish to carefully curate your feed so that it looks beautiful when viewed as a whole (perhaps using a colour theme, or specific filters, for example) as well as having great individual images. Like Facebook and Snapchat, Instagram has a 24-hour 'Story' feature so you can share less formal content – you could try a 'behind the scenes' or an 'unpacking' feature. The most exciting part about Instagram for eCommerce sellers is the Shopping feature that allows you to tag the photos with descriptions, prices and links to your website.
Another image-based social media network, Pinterest allows users to save images and pages to their 'boards'. It can be thought of as a tool to make an online scrapbook or mood board, and pins are often saved by other users. The images on each pin often link to another website, so customers can find you from a pin they have saved from someone else, and if you include 'Pin It' buttons on your eCommerce website listings, you're allowing your website visitors to save your products to their Pinterest boards and essentially market your products for you. There's a 'Buyable Pins' feature that is currently only available in the US, but we expect to see it worldwide soon.
Snapchat is a popular multimedia messaging app and includes a 'Stories' feature. It's image-based again, and because of Snapchat's popularity with teens and millennials, you can use more edgy and striking social media content. Snapchat is growing as an ad platform, and we're expecting more advertising features to be added in the future, like the Snap Store shopping app currently being trialled – so if you're selling to young people, Snapchat is likely to be in your future social media strategy.
Things to Consider
Although there's far more social media networks than we've mentioned here (and if you sell overseas and are planning a social media marketing presence, you're going to need to do your research to ensure you're targeting the right social media networks for the countries you're selling in) you don't need to be on all of the networks at once. Research your target customer's preferred social media networks and make sure you're selective, that your content is relevant and tailored for the platform.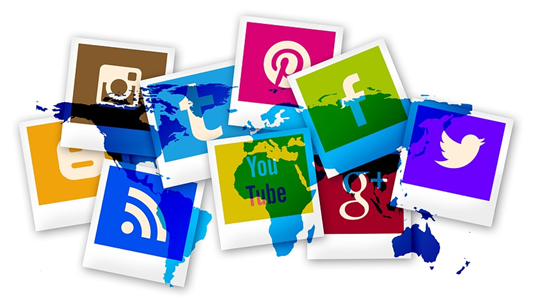 Timing your posts is important – Time your posts to your target markets to get maximum response by catching them on the train to work, lunch break, heading home, etc. You want to be at the top of their social media feeds, not hoping they will scroll down far enough to find you. However, you don't need to be sitting online at 7 am to catch your customers on their commute. Social media tools can be used to plan ahead, so you can target posts in the right time period and channel simultaneously without needing to schedule your other work around it. You can efficiently plan the week or month ahead, and only interrupt if something happens that means you want to cancel something or add something extra in in response to unexpected news or events. SocialPilot, Mento, Hootsuite all make great options for managing your social media feeds, but there are hundreds of social media management tools, so find what works for you.
Conclusion
In terms of cost, if you can manage it yourself, social media marketing can be relatively inexpensive, particularly if you just want to remind people of your brand or tempt them to look at your newest, shiniest additions to your inventory. However, even if that is all you're aiming to do, you've still got work to do; excellent photography, quality, valuable written content and using hashtags to draw customers takes time. And unfortunately, it isn't as simple as writing a sales pitch on one social media platform then copying it or linking to it on all the others. People use social media platforms differently, so you need to know your target customers and the strengths of each social media network, then create content to really engage with your followers on that specific social media platform. Think about how easy it is to unfollow on social media – in most cases, it is literally a single click – so if you're not creating quality content that people are interested in, you're wasting your time.
These are by far not all the social media platforms you can consider – but they're currently the leading platforms for social media marketing in eCommerce. If you've got questions about social media marketing, or you would like someone to set up or take care of your social media marketing for you, we can help – give us a call on 0208 090 4547, find us on our social media platforms or email us on [email protected].