Ahhh, Valentine's Day. On a personal level, it's a bit like Marmite, isn't it? Are you on the side of the lovey-dovey crowd, and adore all the red and pink? Or perhaps you couldn't care less – why should someone tell you which day of the year to be romantic? Either way, as a seller, you almost certainly care about it as a way to increase your sales!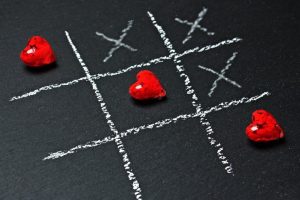 If you haven't done it already, now is the time to think about your Valentine's marketing strategy. Are you going to discount seasonal items, or maybe offer bundle deals? If you haven't already added DropShipped products to your inventory, it's a great way to increase customer interest, especially around niche holidays.
Your promotional emails and website images don't have to be too slushy. Emphasising your offers, and adding a heart or two and maybe a quote to an image will do the trick. And don't forget it's not just romantic love you can use! 'Galentine's Day' has become a thing for single women across the world to share their love for their fri ends. Could your products be pitched as Valentine's Day gifts for family members, pets, classmates, or co-workers? The opportunities really are limitless – it's all about how you pitch it.
Products aside, it's important to think carefully about your customer experience. Your unboxing experience and customer interaction makes Valentine's a great chance to build brand loyalty.
Gift Wrap
Many Valentine's Day purchases are going to be gifts, so perhaps you're going to offer gift wrap options? As always, planning is key here. Ensuring you have enough packing material is essential, so consider whether you can arrange a use-or-return basis with your supplier. Or choose gift wrap that doesn't scream Valentine's Day, so you're not out of pocket with leftover supplies to store.
While we're thinking about wrapping, consider sustainability – choose recycled, and recyclable materials. It matters increasingly more to your customers, and you can shout about your packaging as part of your marketing. Valentine's Day is all about the love – show your customers your love for the Earth by using sustainable packing!
Custom Packing Notes
Linnworks customers are probably aware that you can customise your invoice/packing note templates easily. Show you care about your customers by adding a love quote, or wishing them all the love this year. You don't need to think too hard though – Google will bring you billions of suggestions to choose from. Don't forget to increase their love for your brand by adding a discount code for their next purchase.
Free Gift
This depends on what you're selling, but including a gift or sample is a great way to be memorable. You don't have to do this with every purchase – every fifth, or tenth order perhaps. Ensure your social media handles are on your packing slip, and encourage your customers to share the love. Invite them to review their purchase, and tag your business when they post about it. Every customer and social media follower has the potential to be your brand ambassador!
After the Day
Don't forget to keep the love flowing. You've asked them to tag you on social media on the packing slip, but after Valentine's Day, engage with followers. Ask them for feedback, invite them to post pictures of their new product or gift.
Following up by email is also easy with Review Booster,  but also consider calling random customers for their feedback. Imagine a company called you to personally thank you for your purchase and ask if you're happy with your purchase. How valued would you feel? Should your customer not be happy, you have the chance to make amends personally – again, making them feel valued. Either way, there's great potential for fantastic word-of-mouth marketing, both to friends and family, and via social media.
Self love
While customers are your focus for Valentine's Day, perhaps it's time to evaluate your business relationships too. Do you still love the marketplaces you're selling on? Is it time to add a new one to your Linnworks account? Or perhaps it's time DropShipping raised your heartbeat and your profits; how about an epic new love affair between you and Avasam? You might also want to show your team a little love. Good biscuits for tea break, or some chocolates won't cost much, but will go a long way to keeping them happy. And a happy, valued team = happy customers, which will make you happy too!
We at eBusiness Guru love supporting you. Whatever you're considering next, give us a call, and tell us what you need a hand with. Wishing you all the love in the world this Valentine's Day.