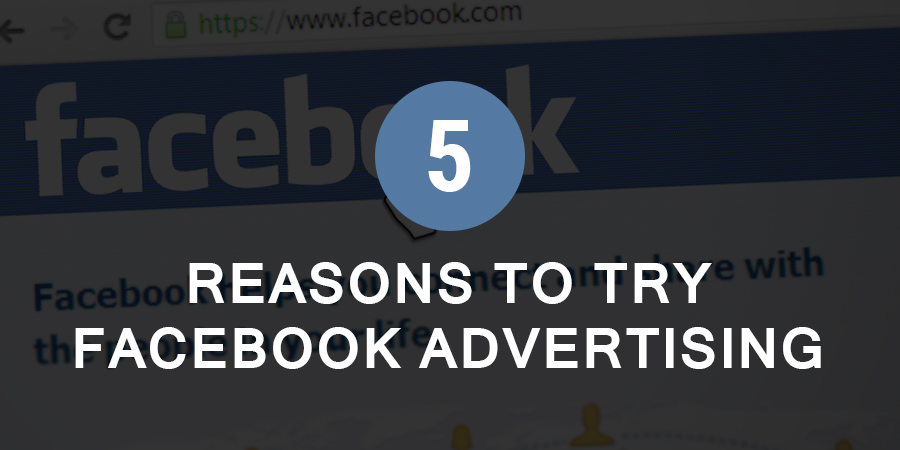 Have you thought about Facebook advertising? We seem to be quizzed by every client we talk to at the moment so thought it would be a good idea to explain why Facebook is now the most cost-effective way to reach your audience.
1: Your customers are on Facebook
Facebook has 30 million members in the UK and they're providing businesses with the biggest advertising opportunity since google paid search. Your customers are on there somewhere – we can help you find them.
2: Facebook ads are so much cheaper than Google
They are so cheap it's madness. The graph below is taken from Brian Carter's Moz article and it clearly shows how cheap Facebook is compared to all other channels, off and online, in terms of cost to reach 1000 people (Sorry it's US data):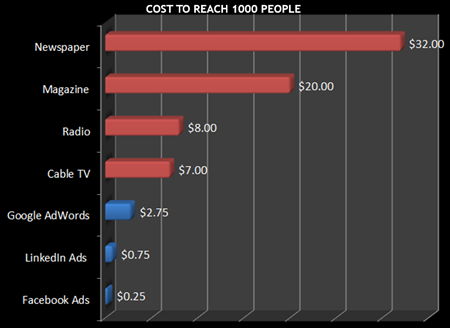 So your money goes a lot further on Facebook than Google.
3: Facebook's fantastic targeting capabilities
Along with huge selection of types of ads including video ads, the granular level of Facebook targeting capabilities really is beyond belief. You can target by behaviours, interests, demographics, connections, age ranges, languages, or locations… simply amazing!
4: Facebook remarketing is not your standard remarketing
Of course, you can just target your non converting site visitors, but how would you like to also target non-converting paid traffic and then slim that down further to only target women 20-40 years old that live in London?… Now you can see the power of creating a granular retargeting campaign
5: Facebook lets you clone your customer base
Once your campaign is converting like crazy, Facebook will clone the audience to reach people with similar likes and interests, and you can further define the new 'lookalike audience' by size, location, age and much more. We know Facebook advertising sounds too good to be try, but it isn't. Why not try it with your customer base? We charge £1000 Set up fee and 20% of spend and you could be up and running in a week. Should you have any questions or queries, please do not hesitate to contact us at any time.