Decided to sell on Groupon? Five tips for sellers new to Groupon Goods
We talked in our previous blog post about the 4 main reasons to sell on Groupon , and with over 50 million active users globally and the number one retail app on iOS & Android, it's clear to see the attraction of Groupon for eCommerce sellers. However, there are things to consider before jumping in feet first. If you've decided to give selling on Groupon a try, and you're already listing on Amazon and eBay, here's some eBusiness Guru wisdom to help you on your way to success.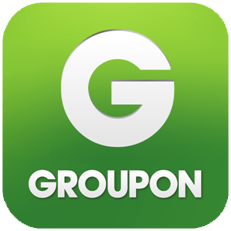 Many of our clients who are first-time Groupon sellers have told us of the challenges they have encountered when selling on Groupon, such as finding orders difficult to manage, keeping on top of invoicing and payment reconciliation or working out the best Groupon deals for the greatest returns. We've been able to help guide them through these challenges, with some of our best tips below being our first recommendations to avoid common pain-points when starting out on Groupon Goods.
1. Sell in multiple countries to get maximum return
This might sound obvious, but the more Groupon channels you're listing on, the more potential customers you're exposing your products to, and the more chance you have to sell your products. Tempting as it is to stick to your native country, if you're doing the work anyway, why not get the most bang for your buck? However, make sure you're listing products that are relevant for each country – which brings us to point two.
2. Do your homework
Selling on Groupon isn't the same as Amazon or eBay. Make sure you do your research to ensure your products and prices are right for the country you're selling in; don't just list your entire inventory like you might on Amazon. At best, listing steak knives in countries that are predominantly vegetarian will be a waste of your time, and at worst, might even cost you sales. Also, make sure you do your sums – make sure you're offering your products at a price that you make money on, as well as Groupon – They want to make money on it, but so do you!
3. Create fully informed listings
This might go without saying, but professional images, user manuals and full product information in your listings will build faith in you as a Groupon seller, leading to more sales. Ensuring your Groupon listings are categorised correctly is also important – finding your steak knives listed alongside bathroom products doesn't work! Think of how you shop for yourself – whatever you prefer to see when you're browsing online is likely to be how your customers do too, so it really is worth investing the time in getting it right.
4. Consider your shipping costs
If you can afford to offer it, free shipping is always a draw for customers, particularly when combined with excellent images and listing information. Again, think of how you shop yourself, and try to offer your customers the sort of deal that would grab your attention. If you can't afford to offer free shipping year-round, offering it during peak times will help you remain competitive and attractive.
5. Use an app to manage your Groupon orders
Groupon have their own way of doing things – spreadsheets! There's a lot of work involved in making sure everything tallies, and remembering to check for updates – particularly if you're selling in multiple countries like we suggest. Why should you do all the hard work? If you're already using multi-channel software to manage your orders and shipping, then you know how much easier it is than having to log into multiple sites, each with different interfaces and controls. (If you're not using multi-channel software such as Linnworks yet, talk to us about how we can help streamline your processes and make selling online easier!) Groupon tools are available, and can be integrated with multi-channel software, but some tools are smoother than others.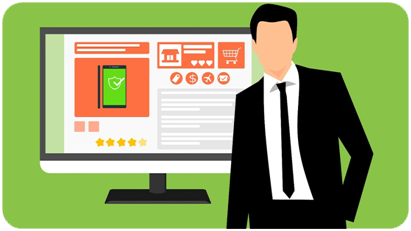 While these aren't our only tips for Groupon sellers, we're trying to keep our posts short and sweet because we know your time is precious.  So if you'd like to know more about how to sell effectively on Groupon or how you can automate your Groupon order management, get in touch. We'd be delighted to talk you through the benefits or arrange a demo – or even discuss other options to Groupon, depending on your requirements.