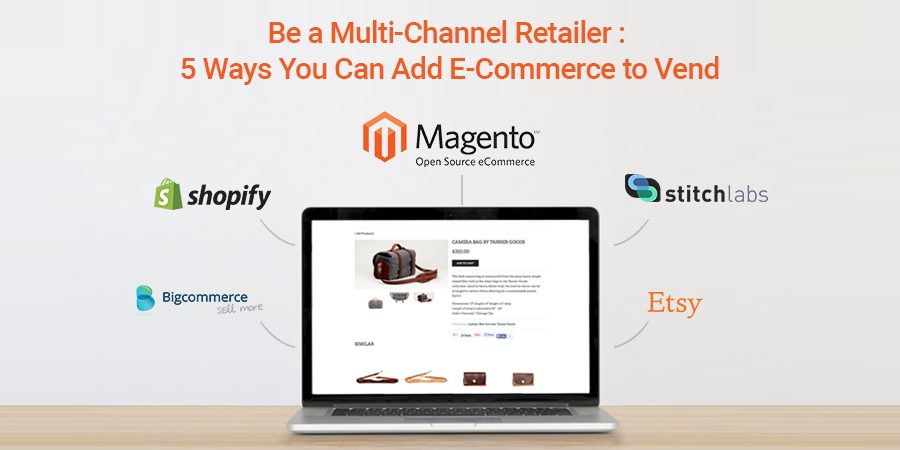 [dropcap]H[/dropcap]aving a commendable online presence is one of the major stepping-stones to succeed in the arena of business in the present day. Generating an appreciable amount of website traffic is a matter of utmost importance when it comes to selling your products and services. It is perhaps because of this reason that people involved with e-commerce are looking to channel their products and services by means of multiple platforms.
Vend and Multi-Channel E-Commerce Solutions
Since generating appreciable website traffic holds such an important place towards selling products, a number of e-commerce businesses have started looking for ways in which they can grab the attention of the online customers. And this is the reason why multi channel e commerce solutions have been successful in grabbing the attention of the e- commerce businesses.
Vend is one such platform that allows you to witness an increase in productivity, enhanced access to data along with an appreciable sales activity. The current trend of customers making use of the World Wide Web to shop for products alongside the physical medium requires retailers to be operational on multiple channels. And this is the reason why multi channel integration has acquired a more prominent place than ever in the arena of online marketing.
5 Ways You Can Add E-Commerce to Vend
Now that you are aware of the advantages of operating by means of Vend, wouldn't it be better if you can add your business to this cloud-based software and reap the benefits.
Magento

Perhaps the most popular tools among all, Magento allow users access to a flexible and customizable e commerce forum. This tool has features to accommodate retailers from all the arenas, integrating them quite effectively.

Stitch labs

This tool allows you to opt for multiple e-commerce solutions to your Vend outlet. This is a great tool if you have your eyes set on the biggies such as Amazon, Bigcommerce and the like. You will be easily track the movements of your inventory and the direction of sales and plan your next move accordingly. Hence, if you need to connect multiple Vend accounts from one or many locations, Stich labs is perhaps the best option for you.

Shopify

Shopify is that one tool that takes care of all the technical aspects of your business, letting you sell your products online without a hassle. Shopify along with Vend syncs all your products, inventory and prices so that your store stays well organized both online and offline.

Dremus

Dremus is that one tool that allows your e-commerce tool smoothly. All you need to do is choose an outlet, a template and upload the products. And once you decide on your mode of payment, you are all set to go. And what's more- Vend makes things simpler, allowing users to get away with the entire thing in just a click.

Vend also makes it possible for e-commerce retailers to customize and integrate using the API provided by this cloud-based software. With a bit of effort on your part, you can very well take your e-commerce business to all new heights.
So, select a tool that is best compatible with your e-commerce business and attain new heights.