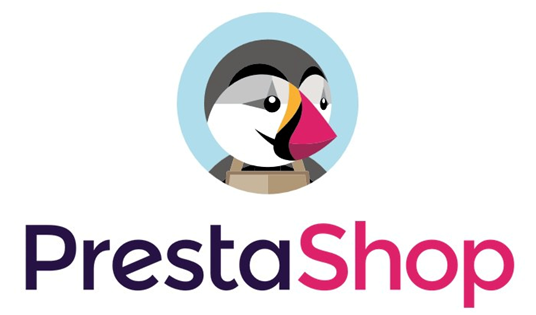 If you're one of more than 270,000 merchants already using PrestaShop for your eCommerce store, you'll know how great it is. Sellers who use it tell us they love the fact it's easy to set up, use and maintain, with a user-friendly interface. And because it's open source, it's also free, and there's many people providing free customisations, including secure payment options such as PayPal and Google Checkout.
However, like many eCommerce sellers, you're probably not just selling your products on your PrestaShop website. If you're listing on eBay, Amazon or any of the other hundreds of marketplaces then you'll most likely be looking for a system to manage all your channels in one place.
Such systems are known as multi-channel solutions, and you might have already looked at Volo, Veeqo, ChannelGrabber or any number of the hundreds of other multi-channel solutions that claim to be the everything you need and more.
If you've started your search, you're almost certain to have discovered that costs can be considerably more than you want to pay – if you can get a clear answer to the question 'how much?' at all, in between the sliding scale pricing options and vague mentions of 'contact us for pricing'.

Perhaps you've considered Linnworks because the pricing is so much cheaper and straightforward, but you're being put off because there's not a direct integration for PrestaShop. There's no point in going that route if it can't do what you want it to, is there? Luckily, you're not the first person to have encountered this issue, and we have the solution, and even taking into consideration Linnworks subscription fees, it's much, much cheaper than their competitors.
Say hello to the eBusiness Guru PrestaShop integration for Linnworks.
Our PrestaShop for Linnworks app automates the processes that you could want – allowing you to manage your PrestaShop business alongside your other sales channels.
Orders from PrestaShop are automatically downloaded to Linnworks so you can process them alongside your Amazon and eBay orders (and wherever else you are selling online, of course!).
Upon marking your orders as processed within Linnworks, dispatch notifications are automatically sent to PrestaShop, so your customers are updated with no actions required by you.
Inventory and pricing are both automatically updated too – so your current stock availability with the most up to date price is displayed on PrestaShop.
Our PrestaShop integration for Linnworks is just £29.99 per month, meaning that for less than half the price of your morning coffee, you can add our app to your Linnworks account, making the total cost of the professional version of Linnworks with PrestaShop as little as £160 per month, with no annoying sliding pricing scales, no matter how many SKUs you have or how many orders you receive. Now doesn't that sound like a more sensible approach to pricing?
If you're ready to start with PrestaShop, simply head over to the Linnworks app store to install it in your account. If you've got a few questions, you're not using Linnworks yet, or you'd like to talk about any aspect of your eCommerce business, get in touch.