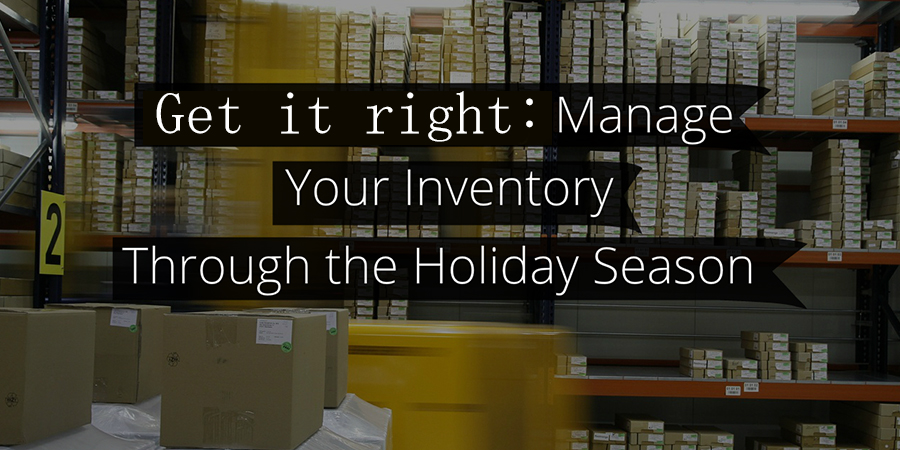 [dropcap]T[/dropcap]hroughout the holiday season, traders usually register between 20%-30% of their annual sales. This is really good for the overall of the business, but it's an enormous pain in the neck to deal with the procedures during this period. Because of having an eCommerce trader, you are required to have a perfect eCommerce solution to deal with an aggressive marketing strategy, systematize packing and shipping as well as inventory tracking during this time period. If the entire procedure will be perfect ally planned and implemented then it would be easy for you to deal with the situation. To deal with the situation in the best way you are required to implement best inventory management system.
To manage your inventories throughout the holiday season follow the listed steps.
Examine the inventory:

If you have already acquired an inventory sorting system in place, analyze it and have a look does the system will sustain properly under the extreme pressure that will be subjected to during the holidays. Examine the previous data. Please make sure, you have sufficient space to store the additional inventory that you will order to suppliers during the holiday season.

Make more efficient order fulfillment process:

To fulfill the order you are required to track of your orders, packing, inventory and shipping procedure. Usually this procedure takes a lot time; just think how much time it will take throughout the holidays. Therefore, implement a scalable and flexible order management system that will assist you speedily execute the backend procedure, including managing orders, tracking of inventory and shipping orders. Although you might have to spend some money for such system, it's going to be a worthy investment.

Label the inventory:

If you are having a wide range of products, it's advisable to label it. When you will label the products properly, it will eventually be easy depend on another person to assist you pick, pack and deliver orders. Moreover, this will let you prevent dispatching incorrect products.

Suitable inventory tracking:

In simple terms, poor inventory managing charges may lose your sales and profits. So, I would suggest you to install a suitable inventory management system to keep your products organize.