Y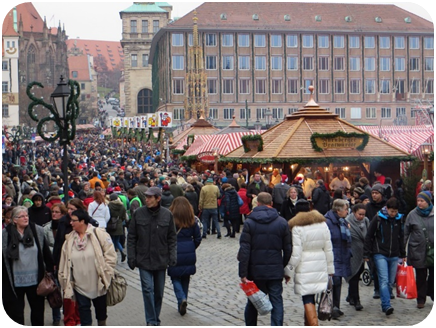 ou're likely already in the swing of Christmas preparations as a seller, but if you're just starting out selling online, or you'd like to increase your exposure as a brand locally, a great way to do this at this time of year is at Christmas Markets. They're more popular than ever, and can showcase your products at a time when people are looking to find that perfect gift, particularly if you have unusual, natural or handmade products.
Whether you choose to test the water at just one Christmas Market, or you're attending one or more each weekend from mid-November to Christmas Eve, here are a few tips to help you make the most of your time at the fair.
Plan Ahead
Many Christmas Markets are held outdoors, and run all day and into the evening, so make sure you take care of yourself first; make sure you've warm clothing, (a Santa hat won't just look festive, it'll keep your head warm too!) your flask with a hot drink, your refillable water bottle and snacks will help keep your energy and mood high, and ensure you have a great day – a happy seller is more likely to have great sales!
Know your surroundings too – if you can tell someone where the nearest loo or cashpoint is with a smile, they're more likely to pop back and see you when they've been; and it's handy for you to know too!
Keep It Sustainable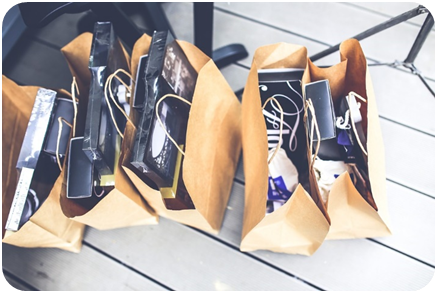 Providing carrier bags is great, but having recycled plastic, or even better, paper bags that are easily recyclable is better for everyone. You might even consider having decorative canvas or jute bags with your company's logo available for purchase – they're a long-lasting way to have your name on display when your customer reaches for them when they go to do their supermarket shop through the year, and they're much better for the environment.
Decorate Your Space
Depending on what you're selling, there's a few ways that you might want to go about this; if you're selling natural, or handmade products, you might want to think about using foliage and pine cones, whereas if you're selling brightly packaged items, going for battery-powered coloured fairy lights and (empty!) boxes beautifully wrapped with bows will encourage customers to buy. It doesn't have to cost much, but setting your scene will help with our second point:
Inspire Your Customers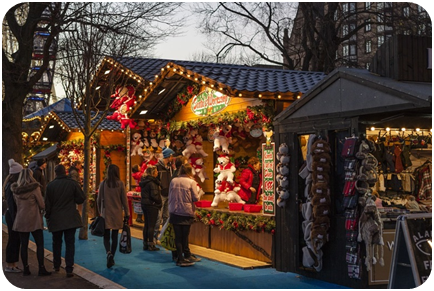 An abundance of stock on display, or at least the illusion of it will encourage people to head back to your stand to pick up that gift once they've seen everyone else's offerings. When you have sold stock, move your items so it doesn't look like you're running out – nobody likes to think they're buying what might be the leftovers.
Also, if you're selling handmade products, having an item you're currently creating on display, and should you find a quiet moment, work on it – it helps present you as an authentic seller, proving you're not just buying your products in.
Christmas Customer Service
This probably goes without saying, but at the most wonderful time of the year, sitting behind your table looking bored, playing with your phone is not going to inspire people to buy from you. A cheery smile and hello will encourage people to approach you and browse your offerings.
Having a thank you note on your receipts with your business name and website address, and perhaps even a 'free gift with purchase' – even if it's something small like a chocolate coin in their bag, can be minimal in cost, but will help people remember you and be inclined to find you online.
Consider Special Offers or Bundles
Think about how you like to shop yourself. We all love a deal, and there's definitely a reason many of us visit the high street ahead of Christmas – those 3 for 2, or buy one, get one half price deals! If you can make an attractive offer, customers are more likely to spend their cash with you.
Take Card Payments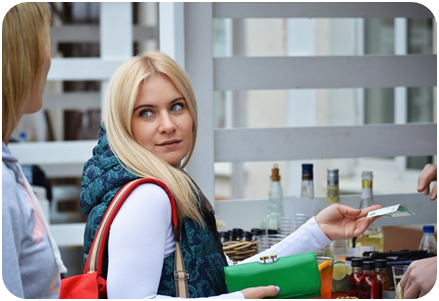 You could just take cash, but in the age of contactless, you're potentially missing out on a bunch of sales. Having a mobile payment system means customers don't have to wander off to a cashpoint and potentially get waylaid by someone who CAN take their payment. Think about having Warehouse Plus on your smartphone or tablet – it can take secure payments via PayPal and Stripe, with the added bonus that if you run out of a particular item, or have oversized items that customers want but don't want to have to carry, you can take orders that dispatch before you get back to your warehouse (if the team are working weekends), and you don't have to worry about losing your list as you're packing up.
It's not just for Christmas!
Don't forget, in some industries it may be worth looking at options to do the same through the year – Maybe not every weekend, but if there are craft fairs, trade shows or other opportunities locally to get out there, drum up some new custom and get yourself talked about in your target market/group, why not? It can also be a great way to move dead stock and free up some liquid capital.
If you'd like to talk to us about Warehouse Plus, DropShipping or any other way to maximise your profits this Christmas, get in touch!