As online sellers, you might not have considered charity work or donations as being necessary for part of your success. But millennials, and society as a whole is becoming increasingly conscious about social responsibility and how their spending on things they need to buy anyway can help good causes, so considering what you can do to support local charities or bigger causes and implementing programmes you can talk about can encourage customers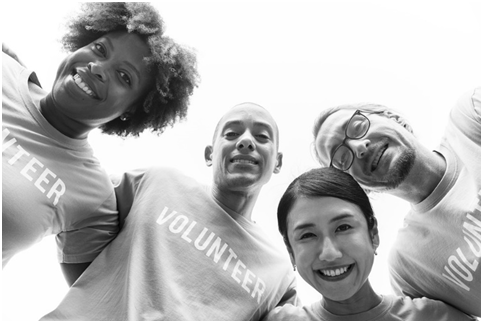 to buy from you and be valuable to your brand.
It doesn't necessarily mean you promise to give a huge chunk of money away each month – it could be as simple as every item purchased, you donate a small sum (every penny counts!), or that you take part in fundraising activities such as fun runs with your team, or perhaps for certain items, you donate one for one to an organisation that needs what you sell. It could even mean donating your company's time – say, three times a year you and your team donate a day to help support your chosen cause. Think about perhaps working at a wildlife reserve, for example, or maybe even sponsoring and attending a fundraising dinner –that way you and your team get the benefit of a night out together while you're doing good too!
There's a lot of reasons that you might want to increase your company's charitable donations – but here's a few to make you think.
Boosting Morale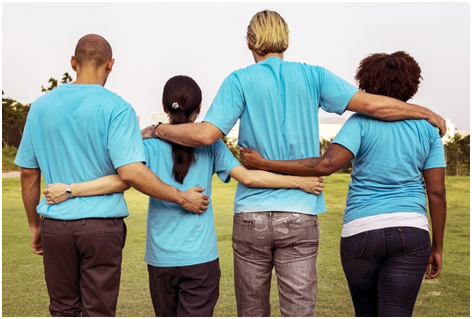 Working with your team to support a charity that you can all get enthusiastic and feel good about is likely to increase your team's morale, as well as having a great side effect of building bonds within the team. Feeling good about our jobs is becoming more and more important to society, especially where volunteering activities are involved. And it could even influence potential employees – particularly if you're looking to employ newly qualified graduates – to decide whether they want to work for you or not too.
Increased Marketing
Some of the biggest, most powerful businesses have philanthropic programmes. Apple regularly make donations to disaster relief, such as after natural disasters such as hurricanes, along with their work for their RED HIV/AIDS programme. And they talk about it too, when they're talking about new products – ultimately, psychologically, it's leading the customer to believe that when they buy an Apple product, they're also choosing a product from a socially conscious company.
Now, there's not many of us that will be able to donate to the extent that Apple can, but working with a local charity can increase your brand awareness – especially if you work with one that reflects your aims. Let's say you sell sports equipment, for example. By sponsoring a local team, or donating a set of kits for the team, you'll have additional brand awareness in your local area, and opposition teams and their supporters see your logo too, so when they go looking for a new net for their goalposts or a new kit bag, they'll think of your logo, or recognise it when they see it on Amazon or eBay.
Shout about your achievements on social media – if you're including pictures of your events, you're also illustrating your company's persona. You can talk about your endeavours on your website too – possibly even having a whole section – which may lead customers to continue to shop with you for the things they're going to buy anyway, so they're benefiting your cause. If you can afford it, a one for one programme (such as the one made famous by Toms shoes) will almost certainly encourage further custom, especially if you're shouting about it on your listings page and your products pages.
In addition to your social media, if you're doing amazing things raising huge amounts of money doing something spectacular (skydives, shaving heads and trekking the Great Wall of China all spring to mind, but they don't have to be quite that big!) talk to your local newspaper, so they can show off what you've been doing to people who are less inclined to shop online or use social media.
Tax Breaks
Getting tax relief shouldn't be your primary reason to donate to charity, but if you're a limited company, you pay less Corporation Tax when you donate money, equipment, land, property, employees (e.g. you 'loan' an employee on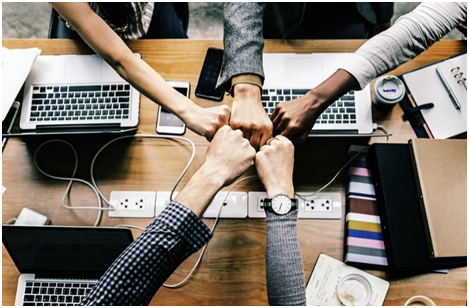 secondment) or sponsorship payments. The rules are different for sole traders and partnerships, and we won't go into the ins and outs of them here (there are just too many variants) but if you want to find out more, have a look at https://www.gov.uk/tax-limited-company-gives-to-charity or talk to your accountant. Essentially though, the message is, give to charity, pay less tax. Everyone's a winner.
Enhancing Community
Especially if you decide to support a local cause, your local customers and neighbours will notice what you're doing, and choose to buy from you. If you're choosing to donate to organisations that fight disease or improve the environment, you're investing in the future of humankind – and what better reason can there be than that to get started with a social responsibility programme?
Pick a cause that speaks to you and your team – maybe it's just one good cause that has affected your team directly, or maybe you decide to split your endeavours and donations across several – but pick what you really believe in and want to get behind, and do good.