Warehouse Plus is our warehouse management app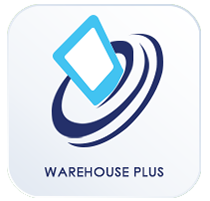 that offers you access to everything you need to access on Linnworks while you're away from your PC, plus a bit more. While we can provide Warehouse Plus pre-installed on our handheld scanner guns, if you're anything like us, you like to try new technology out before you commit your hard-earned cash – particularly when it is going to impact on your business if it turns out not to be right. So if you're thinking about your warehouse processes and how it would be great to have a handheld warehouse scanner system to speed things up, but want to try it out before spending money on it, here's your answer.
The Warehouse Plus App
You can download and install Warehouse Plus from the Apple App Store or the Google Play Store, and all the functionality that is available on the handheld scanners is available on your smartphone. While the app was designed with the handheld scanner in mind, the app can make use of your phone's camera to scan barcodes and help you really get a feel for the way the scanners will work in your warehouse.
For one user, Warehouse Plus costs just £9.99 per month, so you really can test drive Warehouse Plus for a month at minimal cost before you decide to make your scanner purchase. Many clients tell us they keep Warehouse Plus on their phone as well once they've invested in the scanners, so they can take payments on the go outside their warehouse.
Warehouse Plus Features
With access to Linnworks functionality packaged into one tiny app, you can use Warehouse Plus to manage:
| | |
| --- | --- |
| Product Availability | Search by barcode or name to see stock levels – Warehouse Plus automatically updates from Linnworks, so levels are always accurate |
| Stock | Book stock in against POs, adjust stock levels and check low inventory stock levels. |
| Products | Create new inventory products, add photos with your camera and update product information on the go. |
| Purchase Orders | Create Purchase Orders quickly and easily. Our Dynamic POs mean you can create POs without worrying which supplier they are for. Also manage your delivered and partially delivered POs in one place. |
| Orders | Check and create orders – so you can create orders and take payments from customers in person when you're out and about! |
| Picking & Dispatch | Generate pick lists using specific order IDs or from Open Orders. When your pick list is complete, scan or manually enter the items to process the orders with or without printing labels or invoices. |
| Reports | Check your Sales Order Report quickly and easily without needing to be at your PC – so you know how your team are performing and how your sales are doing. It's easy to filter the report if you need to. |
Warehouse Plus Scanners
The handheld scanners that we provide are high performance Android devices, and have been tested extensively in tough industrial environments. They're highly durable, and easily survive drops from 1.5m (that's just under 5') but we hear they've survived far worse. The scanners are very easy to use, and as they're Android based, they connect with most Wi-Fi connections, or can even have a data SIM card installed. And because they're Android, they're not limited to just running Warehouse Plus, you can have other apps installed too – meaning you can keep an eye out for that important email while you're getting on with your warehouse tasks.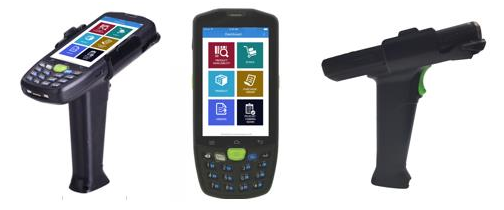 Our Engineers configure your device and arrange for your scanner with charger cradle to be delivered to you with a year's return-to-base warranty, so you can be certain that should there be any issues, you know you're covered.
Ready to give Warehouse Plus a try? Head for the Apple App Store or the Google Play Store to download Warehouse Plus on your mobile, or you can get in touch with us to discuss your requirements in further detail.