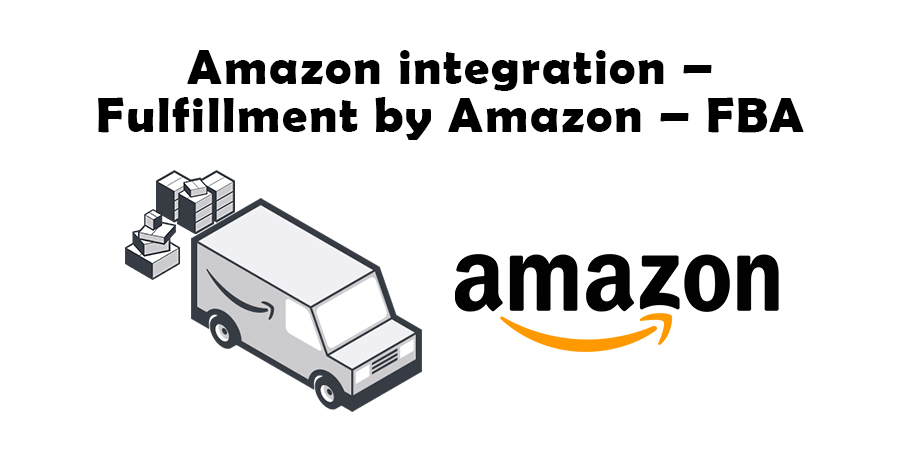 [dropcap]F[/dropcap]ulfillment by Amazon is one such quick-witted web service that offers a serving hand to traders by efficiently executing the multifaceted and sensitive order fulfillment process on their behalf. The purpose of this highly functional program is to offer sellers with the storage space capability for their inventory and execute orders from the Amazon fulfillment center. FBA offers individuals and small enterprises as well as large corporations with the chance to go beyond the potential of their consumers with smart, safe, and speedy order delivery.
How FBA works?
Eligible free shipping for $35 or above orders and Amazon prime:
Free customer shipping service is loved by Amazon consumers, because these delivery alternatives are obtainable for your Amazon.com listings.
Pricing:
Your FBA listing products on Amazon.com are classified by product price with no shipping costs since your products are suitable for free shipping on orders over $35 or Prime.
Faithful customer service:
All the products placed in FBA listings are presented with the "Fulfillment by Amazon" logo, so consumers can be aware that all the packing, delivery, returns and customer service are managed by Amazon.
From any channel fulfill your orders:
At Amazon by using your inventory, store, FBA will help you to satisfy your orders by other sales channel usage. With a trouble-free online user interface, you can monitor your inventory and at anytime directly you can return your inventory.
And Many More:
Your consumers will also get benefit from classification like, every minute countdown for "one day shopping" and also gift wrapping.
How to use FBA
For your customer use of FBA is trouble free
First of all, the products you want to upload send it to Amazon
Just go through the following steps, when you send used or new products to Amazon's fulfillment center.
Into the seller central, first of all upload your listings
Allow Amazon to fulfill your entire inventory
Take this thing into consideration use provided PDF labels by Amazon or you may use label service offered by FBA.
You may use discounted shipping offer by Amazon or choose your preferable carrier.
All your products will be stored by Amazon
Your inventory is scanned and received by Amazon.
For storage it records division dimensions
You can examine inventory using multi-channel integrated tracking system.
Your product will be order by customer
Over $35.* no shipping costs will be eligible
For your eligible listings, Amazon prime allows members to upgrade shipping options.
Your product is picks and wraps by Amazon
Using multi-channel integrated solution Amazon places your products.
Consumers have rights to combine orders with different products by using FBA.
Products shipping service is offered by Amazon
Customer's orders are shipped by Amazon using their favoured method
FDA offer's customer tracking information
Regarding order related concern or query customers can contact customer service.
Detailed guidelines to get started with FBA
Quick start
Following below simple steps you can add fulfillment by Amazon promptly and trouble free
First of all go to the inventory and then click on the manage inventory
Choose a product you want to add as an FBA listing by verifying the box
Then after pull down actions menu and click on the change, which is fulfilled by Amazon.
You will be presented to next page, where click on the convert button.
or your first shipment follow all the procedure appropriately.
In your multi-channel eCommerce if you have fulfillment center, in the open orders category it will be shown. From the dropdown box by choosing location, it is possible to view open orders from processing location.
Procedure to add orders in the Amazon FBA
First of all choose the order you want to add in the fulfillment center
Then after on the chosen orders just right click
Click on the Action category> where you will find bulk change > after that click on the fulfillment center> at last click on your preferred name of fulfillment center
All your orders will be locked down, formerly it is propelled and then later from the next time sync orders will be automatically posted to Amazon FBA.
Please your customers for the needs of FBA – along with multi-channel solutions by eBusiness guru
Modern-day consumers want a regular shopping experience over almost all channels in substitution for their particular company as well as devotion. They really want applicable, interactive, as well as focused experiences when, where by, as well as the direction they pick, even though while doing so wanting an outstanding higher level of customer support. Applying our own technological know-how as well as knowledge we can assist you apply any multichannel eCommerce solution to match their particular anticipations. The software program remedies protect all the key portions of multichannel eCommerce solution retailing– back office, on the web, cell phone, point-of-sale as well as Amazon integration and may become put in place as a possible built-in room or perhaps independently while incremental improvements your existing structure. eBussiness guru offers a variety of remedies, providers as well as professional suggestions to aid distributors as well as retailers do well having multichannel business.