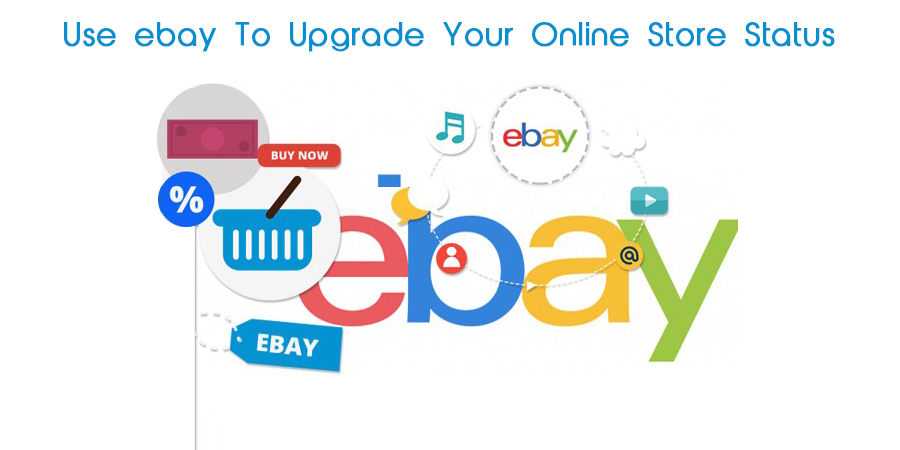 In eBay integration you can integrate your online store with eBay, hence creating new sales opportunities for your store with eBay. You can upload products on eBay and save your time by handling eBay products, inventory and sales from your store. If you are new to eBay, you too easily build and manage eBay products, inventory and sales from your store.
After you have an eBay store integration, you can save your time by automatically updating your eBay product descriptions, prices, inventory levels, order details and shipping information from your store.
There are some key features of eBay integration:
Sales through different channels:

It helps you in making sales from various different channels like eBay.com, eBay.ca, eBay.uk or eBay.au through your online website store. It will increase the sale of your products.

Product management:

You can straightaway upload your product listings to eBay and automatically create eBay product descriptions and manage eBay products from your store.

Image management:

You can automatically upload product images to eBay.

Price management:

You can easily manage the prices of your listed products on eBay.

Category management:

You can select the category of your products at eBay under which your products will appear.

Order management:

You can automatically download orders from eBay and manage sales in your store. You can also automatically upload the order information to eBay simultaneously.

Shipping management:

You can identify shipping methods for eBay orders and automatically upload shipping and tracking information on eBay.

Customer management:

Customer accounts are automatically created for your store using the details of customer from eBay.

Inventory management:

It helps you in inventory management and also helps in preventing selling more than your stock level. This module automatically keeps up precise stock levels between eBay and your store.

Automatic updates:

It lessens the manpower expenses. Since all updates are done automatically there is no need to enter product and order data in several systems by hand. Automatic updates comprise of management of inventory levels, product descriptions, product images, prices, eBay order downloads, and shipping and tracking details.
This eBay feature is convenient and simple to use. With this eBay software, you can automatically sale your eBay products through your store. The eBay eCommerce software also handles product variants, images, and categories. There are many advanced features in this eBay facility that you can make use of with a bit of self-reliance and knowledge.