The West London Business Awards recognises the absolute best of the best in the West London area. As you will have seen from our previous blog post, we were shortlisted as finalists in the Technology Business of the Year category.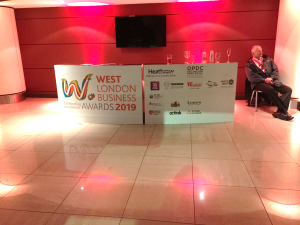 The team dusted off our finest to attend the black-tie affair held at Twickenham on Friday. We love a bit of down-time to have fun together, and if getting dressed up is involved, so much the better! With plenty of networking at the champagne drinks reception, and three courses of fine dining, we were happy.
While we weren't winners on this occasion, we're still thinking about which office wall is best for our finalist certificate! Being listed in the top three technology businesses in West London is something we're incredibly proud of, and rightfully so. There are thousands of technology businesses in West London, so to have been recognised as top three is wonderful.
With photo opportunities aplenty, we made the most of the photo booth, and the photo props! Selfies and team pictures were happening all over the place. To see more, check #WLBA19 on social media.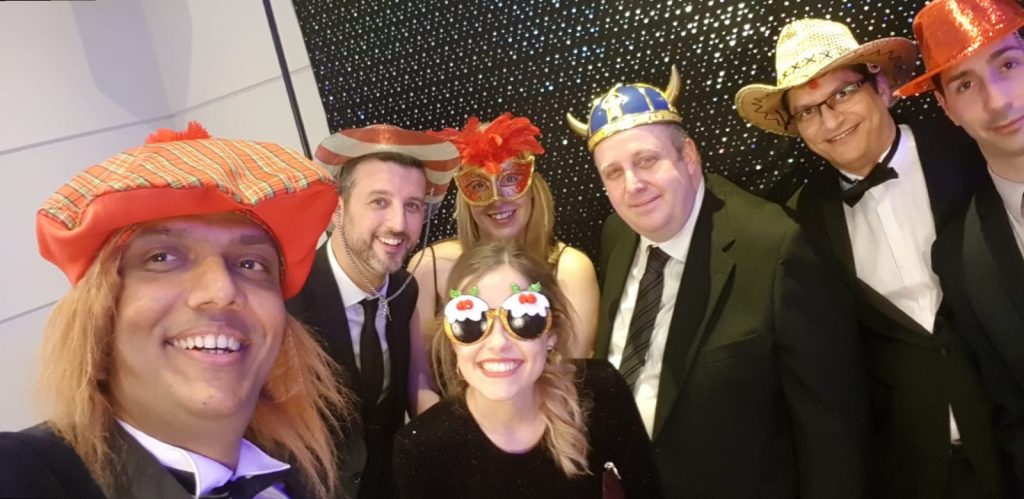 As is traditional at such events, once the awards had all been announced, the party really started. If you know Tejas, you might know he loves a chance to dance… (almost as much as he loves a good selfie!) and when Boss says report to the dancefloor, that's what you do!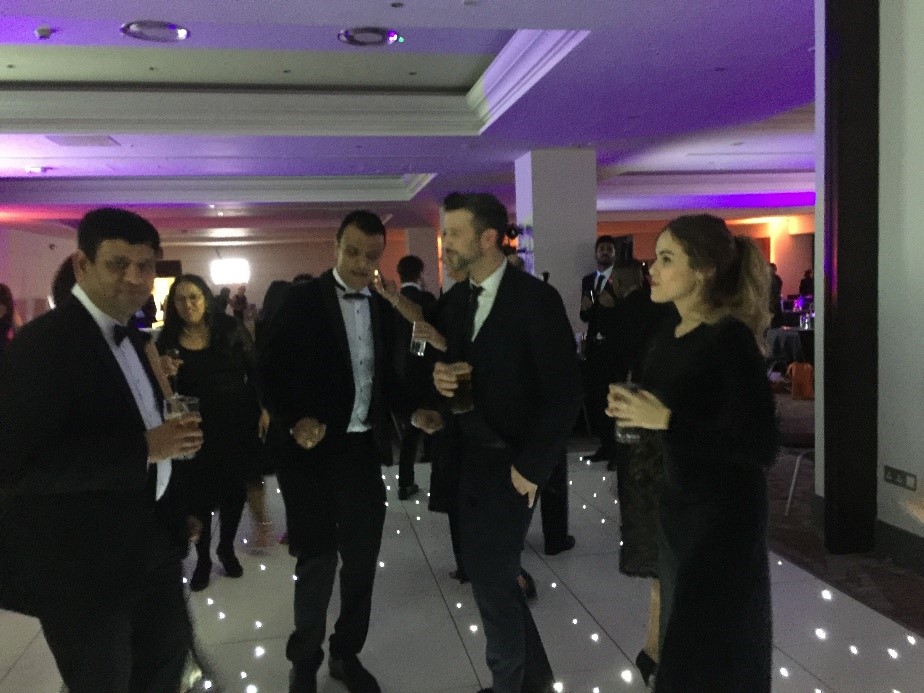 We're proud to have been in attendance, and we are looking forward to the next West London event. As always, we'd like to acknowledge you, our clients – without you, EBG wouldn't be where we are today! Also, a quick nod to our staff worldwide – many of you will have spoken with them on the phone. They're a huge asset to us, as are our new team members who have joined over the last year. It goes without saying (but often forgotten) our long-serving staff bring immense value and knowledge to EBG too – so thank you to all of you.
We can't wait to show you our plans for the future, and how we can increase your business next!