The eCommerce Awards 2019 – Winners!
The eCommerce Awards were our first set of nominations and shortlists last year. So we are thrilled to announce, after a number of nominations and what felt like a very long wait… We were proud winners at the eCommerce Awards 2019! eBusiness Guru are now the proud owners of the trophy for Best B2B eCommerce!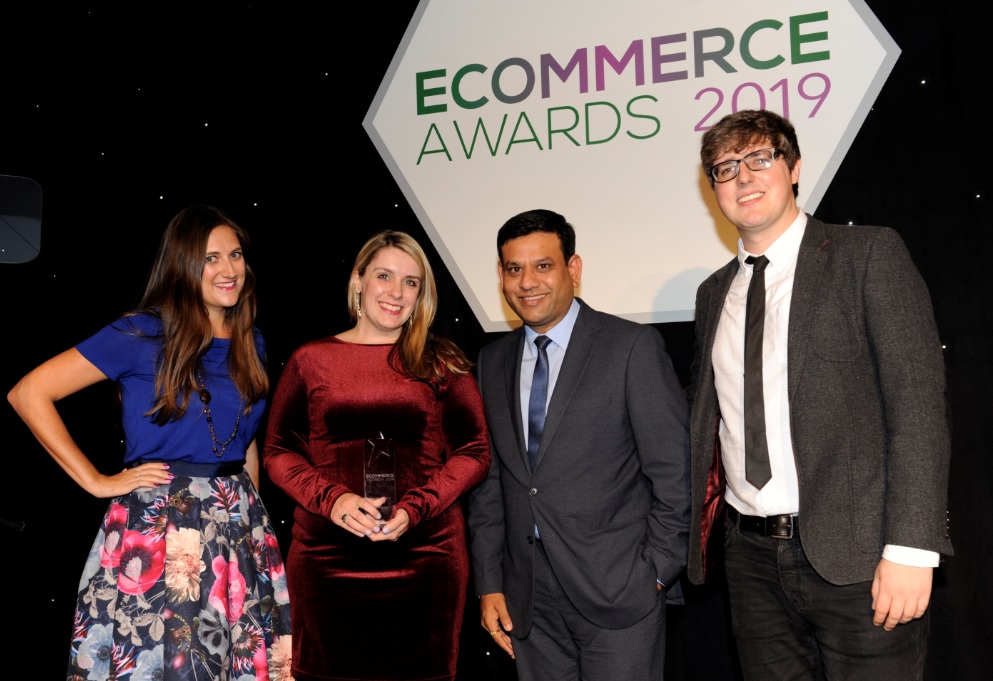 Dawn, our Head of Content, and Pranav, Business Development Manager attended to represent the team. Dawn attended last year where we were shortlisted in three categories, so to return with a win this year felt incredibly sweet. Having managed to dodge the (rather epic) September rain, we enjoyed the evening at the London Marriott Grosvenor Square. The teams at the eCommerce Awards and the Grosvenor put on a fabulous event… although both Pranav and Dawn declined to partake in the karaoke later in the evening!
With the team at the eCommerce Awards suggesting no speeches were necessary, we'll just say a few words of thanks here! From Tejas working by himself to grow the business and the team enough that we now support well over a thousand clients every year – which we're incredibly proud of. From our core team to our families (especially Tejas' wife and son!) we're grateful to be able to do what we do, and for our efforts to be recognised by our peers is wonderful. And of course, our London team could not have done this without the support of our team in India – so big thanks go to each member of the team there too. Lastly, but by far not least – to every member of eBusiness Guru, and to our fantastic clients – we thank you!