The inaugural UK eCommerce Awards 2019 took place last night at the Montcalm Marble Arch in London. In case you missed it, we were shortlisted as finalists in four categories:
UK eCommerce Innovation Award (for avasam)
UK eCommerce Software or Extension of the Year (for avasam)
UK eCommerce Software or Extension of the Year (for our Groupon seller app)
UK eCommerce Agency of the Year (eBusiness Guru)
Being shortlisted in categories that boasted entries from Matalan, Three and Visualsoft, we knew competition (as always) would be fierce. Nevertheless, we crossed our fingers and knew we would enjoy a good night out, with awesome networking opportunities. Those of you who know Tejas can imagine his reaction when eBusiness Guru and avasam were announced as the winner for UK eCommerce Software or Extension of the Year. We weren't expecting to win, but we are thrilled to have brought home a trophy to show off!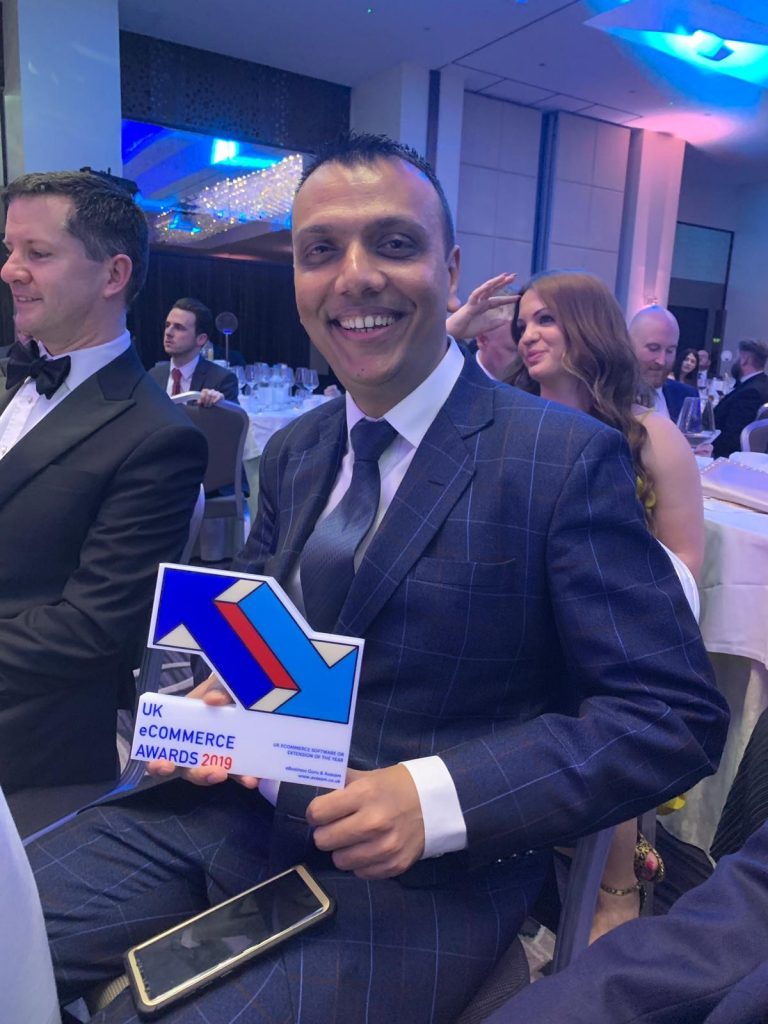 To have received an award at any industry competition is phenomenal. To have received an award at the first of what we hope will be many years of UK eCommerce Awards and have a place in the history of the event is a unique and priceless honour. We'll certainly be back for more next year, and we look forward to the chance to collect more trophies. Up next, we're shortlisted at the National Technology Awards and we'll be attending the Asian Business Awards where Tejas is shortlisted for Entrepreneur of the Year.
We worked hard to get where we are today. The eBusiness Guru & avasam teams take credit in this achievement – we're all proud of this trophy and what it represents. We've said it before, and we'll say it again – this isn't the end of our work. We'll keep climbing, keep putting our efforts into building and providing award worthy solutions for you, our clients. Being award nominated, and now award winning? It's just the icing on the cake for us.
Fancy talking to us about our award winning solution, avasam? Get in touch by calling us on 0208 090 4547, or email us.