The DropShipping revolution continues to gain pace – if you've not heard about it, or jumped in, where have you been? Here's a quick recap of the basics for the beginners: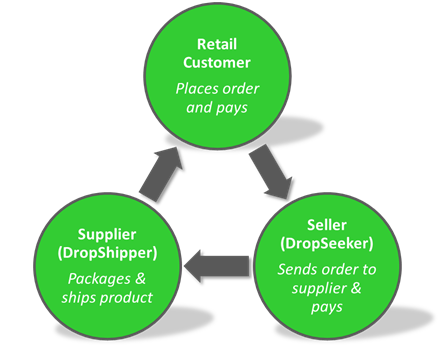 DropShipping is a retail fulfilment method where a retailer/seller, whether online, offline or both, ideally does not hold stock.
When a customer buys a product, the seller immediately buys it from a supplier, who dispatches directly to the customer. The seller never sees or handles the product.
Sellers typically use the DropShipping model for four reasons:
Their business is 100% DropShipping, and they don't hold inventory at all
They want to expand the number of products in their existing inventory
They want to test the market for new products before investing, or without needing to invest in stock
They want to make better use of a portion of their capital by keeping it liquid, rather than tying it up in stock.
Suppliers tend to use the DropShipping model:
To clear dead stock from their warehouse
Increase sales (and therefore profits)
No need to manage their own multi-channel eCommerce brand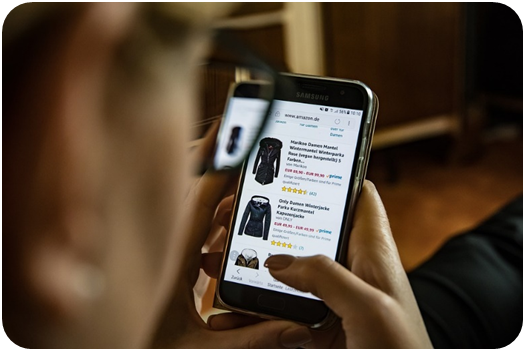 Retailers sell DropShipped products wherever you can sell online – Some might even offer the products for next day delivery from their brick and mortar retail locations.
Sellers might have their own eCommerce website, or they might sell through online marketplaces. Amazon, eBay, Wish, Groupon – they might sell through just one of them, or they might sell on all of them.
Why DropShipping?
The DropShipping model supported over $85.2 billion of sales in 2017 – Imagine if you could take just 1% of that! We're expecting at least half of online retailers (at least partially) to adopt the model in 2019. That might be to eliminate their warehouse overheads, to try risky products without investment, or just to make life easier. With clever choices of suppliers, there's also the opportunity to expand worldwide. UK sellers can sell in New Zealand (for example) and avoid prohibitive shipping costs by using a supplier located nearby. This helps maintain and increase the reach of their brand.
With DropShipping as part of, or all of your business, the opportunities to increase sales and profits – both domestic and worldwide – are endless.
Are There Downsides to DropShipping?
Let's get straight to it: DropShipped items generally return smaller profits on an item-for-item basis. That might put some sellers off, but the benefits do outweigh the costs. Adding DropShipped items to their inventory means increased customer interest with no long-term investment in stock. The customer can't see the difference, they just know who is offering the product they are looking for. And of course, if their preferred seller has the item, they are more likely to place an order with them than bothering to shop around. There are many reasons a customer might choose to shop with a competitor, but DropShipping can help reduce those reasons.
Suppliers have told us they have struggled with sellers not paying their bills. However, when it works well, suppliers benefit from increased sales volume, allowing them to reduce production and shipping costs by increased volume discounts. This is, of course, without needing to invest more of their own money in their own eCommerce brand. They do admit, however, that there are challenges that can come with that increase as well.
Both sellers and suppliers have told us they found DropShipping tricky, or have been put off by horror stories. Finding reliable partners, getting paid, creating, learning and supporting bespoke tools and procedures have all caused problems in the past. There's a lot of room for human error and delays that impact on customer satisfaction and can attract negative reviews.
Solutions seem to be popping up everywhere: Shopify is promoting Oberlo, Bigcommerce have apps in their app store, and many, many more. But they are all bespoke tools, and getting connections between marketplaces, suppliers, shipping providers and payments right can be tricky.
Common Mistakes First-Time DropShippers Should Avoid
Choosing products based on your own likes and dislikes
Make sure you do your research, even if you are part of your target market! Knowing the demand in the market will ensure you're more likely to be successful with the products you've chosen.
Selling counterfeits or copies
Customers who are looking for fast fashion copies and lookalike products in the UK are more likely to head for known retailers. Counterfeit products aren't just unethical, they're illegal in many countries. It's not worth the risk, so we'd advise finding another product.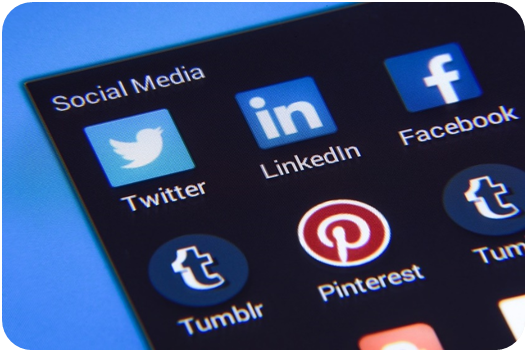 Picking what everyone else is selling
While trending products can indicate what might sell well, they might not be the right fit for you. If you want to go that route, make sure you're doing your homework and use tools to make informed decisions.
Neglecting your marketing
Marketing will bring your customers to your store, or marketplace listings, although great marketing alone isn't enough. Well-worded listings, a great customer journey through your website and easy payment methods are essential to get customers to buy. Make sure you're focusing your attention enough in the right places – put your marketing first, and your profits will follow.
Forgetting your customers after their purchase
It's important to pay attention to Customer Service AFTER the sale as well. Follow up with your customers, and if there's an issue, be prepared to deal with it, and your DropShipper. You need to continue a great customer experience and ensure loyalty from the customer moving forwards. Use your social media, and apps to continue to ensure the reviews from your customers are excellent. Building trust will build repeat custom, and good word of mouth and reviews are crucial.
DropShipping Simplified with Avasam
We knew there had to be a better way for DropShippers. So we put our heads together and designed Avasam – an automated platform providing extensive functionality and streamlining direct-to-consumer order fulfilment. Multi-channel order, inventory and warehouse management systems can be directly integrated, with numerous integrations for marketplaces and shipping providers. We built secure payments in using PayPal and Stripe, with the facility for suppliers to provide pre-approved credit. By automating the processes between the supplier and seller, there's less need for human interaction and admin so less errors. That might sound like a lot of technical jargon, so:
To put it simply – Avasam handles everything you need for DropShipping, whether you're a seller or a supplier.
We're offering Avasam to our existing clients, but new clients, and eCommerce start-ups are joining daily. With so many benefits of DropShipping for both sellers and suppliers, Avasam is a low-cost solution to start DropShipping quickly.
Primary Features of Avasam:
Connection to existing systems for order management, inventory management, or warehouse management is simple without complicated file exchanges
Direct connections to marketplaces

 including Amazon and eBay; update customers automatically
Secure payment methods

 using PayPal, Stripe or pre-approved account credit
Direct integrations with shipping providers

 including Royal Mail, Whistl and DHL
Rating & feedback system rewarding responsible, reliable DropShipping partners
  Benefits for DropShippers
  Benefits for DropSeekers
  Benefits for Customers

Low risk, low cost
Easy to start – fully compatible with existing platforms and simple integration
Setup & implementation handled by a dedicated team
Unlimited increased potential sales income
Highly automated with very little admin
Unlimited numbers of DropSeekers allowed
Unlimited numbers of Stock Keeping Units (SKUs) allowed
Ability to offer mixed order options
Suppliers can sell their entire inventory without needing to create & manage their own eCommerce presence

Low risk, low cost – no need to invest in stock creates a dramatic improvement in working capital
Easy to start and scale up quickly
Implementation takes just a few hours
Unlimited increased potential sales income
Near-limitless inventory opportunities to maintain customer interest
Can engage with unlimited numbers of DropShippers
Potential to expand to new markets with strategically located DropShippers
Automation of admin procedures

Increased competition gives customers access to lower prices, particularly on marketplaces
Increased choice of products
Out of Stock is minimised (such as where DropSeekers use multiple DropShippers)
Increased information is available about products
Improved customer service – order updates & tracking information can be sent automatically
Faster delivery times
Overseas customers can order from international suppliers
How do I know Avasam is Any Good?
Clearly, we think Avasam is a great solution, but how do you know we're not just blowing our own trumpet? We carried out an extended beta test, so we're confident in just how well Avasam works, but also:
Clients who adopted Avasam during our closed beta period reported high levels of satisfaction
Many clients reported increases in sales of up to 400% over the 18-month testing period
Clients also reported up to 65% reduction in human errors compared with their previous DropShipping arrangements
You can check our Trustpilot reviews – an independent review website – to see what our clients have to say about Avasam
Our beta period concluded in the summer of 2018, when we quietly opened Avasam to our clients. Since then, we've had a steady stream of DropShippers and DropSeekers signing up.
Further to the commercial success of our clients, the eCommerce industry recognised Avasam, shortlisting as finalists in awards competitions:
Best eCommerce Technology Innovation

Best Innovation in eCommerce Delivery/Logistics

 

UK eCommerce Innovation Award

UK eCommerce Software or Extension of the Year
How Do I Get Started?
It's easy – just get in touch. For DropShippers, we provide a complete implementation process and training. Suppliers are typically live within three days – we integrate and configure existing systems, with no interruption to business as usual. All that is required is the ability to fulfil orders from your location.
For sellers, the process is even quicker. Following Avasam registration, you simply apply for approval from the DropShipper(s) you want to work with. When the supplier has approved you, you can start listing products immediately, so you can be making profits within hours.
The Avasam dashboard is simple, and very few users need us once they're up and running. However, as with all our services, our experienced, accredited support team are available, should you need assistance.
Take the stress out of DropShipping. Find partners, streamline processes and maximise your profits – start today. Still want more information before you take the plunge? Get in touch – no question is too daft, no query too small.