We've talked about avasam and drop shipping on the blog before, but we know sometimes you just want to hear about it from someone you know is an expert – which is why we've talked to Tejas to get the low-down on our drop shipping platform.

Why did you decide to create avasam?
Lots of our clients were already doing some form of drop shipping – we'd helped some clients with their setups – but we were hearing lots of complaints about the process. Things like problems with finding reliable drop shipping partners, difficulties with linking systems, complicated file transfers – there were more, but these were some of the most common issues. We knew automation was needed, and consistency, for our clients to have long-term success with drop shipping. We wanted to make it easier for everyone to be able to add drop shipping into their business, either as a DropShipper or as a DropSeeker, so we went to work designing avasam.
So who can use avasam?
avasam can be used by brands, manufacturers, and suppliers to provide drop shipped items, or by sellers – the DropSeekers – who want to find new products; whether they're starting a brand-new drop shipping business or just adding more lines to their inventory.
Tell us about the benefits of Drop Shipping.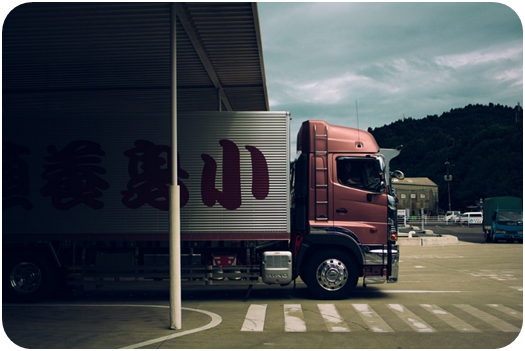 We know there's a lot of suppliers who, for whatever reason, don't want to have to set up their own multichannel presence, and drop shipping is a great way to reach more customers and increase sales without having to manage it. By becoming a DropShipper, they can clear old stock and offer more order options, which can also help them reduce costs by buying materials in bigger volumes, and increase their profits.
For the DropSeeker, they benefit from better cashflow management, and can expand their inventory without taking a risk and ending up with dead stock or having to find warehouse space for the new lines. By not needing to have the funds to buy stock up front, or needing to pay additional staff or extra business rates, they can be much more flexible in the use of the funds they have to be more responsive to the needs of their target markets or sudden opportunities.
And, while it's kind of a side-effect, the environment benefits too – because the stock is only being transported once, there's less fuel being used, and less packaging needed, so you can feel good knowing you're minimising the effect of your business on the planet.
Why should DropShippers and DropSeekers use avasam?
Well, the benefits of drop shipping speak for themselves, and avasam makes it easier to arrange a setup – there's no file transfers, everything is integrated and automated. If you're a Linnworks user, avasam works with it seamlessly, and we've not only included all the major marketplace and shipping integrations (including Amazon and eBay, Royal Mail and Whistl), but we're constantly adding more, so it's easy even if a DropSeeker isn't using a multichannel system.

In terms of everything else, we've made it simple to make and receive payments through PayPal and Stripe, and we've made it easy to see who makes a good choice of drop shipping partner through the rating and feedback system.
We've included everything that could possibly make drop shipping simpler, and can maximise DropShipper and DropSeeker profits. There isn't another system out there that does anywhere near everything avasam does in one place – it covers everything you need.
How should sellers & suppliers start with avasam?
Like everything we do, we want avasam to be as simple to start with as possible, so our team will get DropShippers up and running, doing the setup for you, and integrating it with your existing systems within three working days, while DropSeekers can be up and running within just a few hours. All someone who is interested needs to do is to call us, or email us, whether they're one of our current clients or not.
If you're ready to make the most of your drop shipping business with avasam, call us on 0208 090 4547 or email us on [email protected]