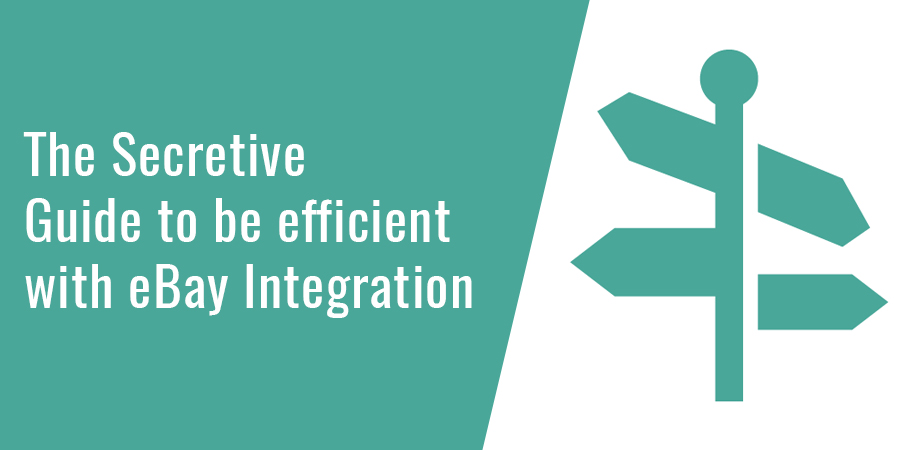 [dropcap]A[/dropcap] couple of weeks ago we published blog on Why your Online Business needs eBay Integration, now in today's post we will describe Secrets of eBay Integration
Why choose eBay?
It's a popular platform where online buyers not only visit to buy products but also to research products, read product reviews, etc. It's not limited to just selling locally but also allows you to sell overseas and reach an even larger customer base.
Having an impressive seller profile on eBay could mean easier access to even wider range of customer base as due to several fake sellers, sellers who stay put and work hard to earn a good seller ranking are the ones that are preferred most globally.
eBay Integration with a robust Multi-channel ecommerce Software
Integrating eBay with robust multi-channel ecommerce software allows being in charge of your selling process by carefully micro-managing right from the moment you actually list a product till the time the product is dispatched to the client and the payment is realized in client's bank account.
Managing Inventory allows you to make quick changes to your inventory from directly within the software such as changing inventory levels, managing images, changing retail price of products and so on.
Once you have configured inventory part, you can go ahead and create the listing. Creating the listing one by one on eBay can be quite a cumbersome task however multi-channel ecommerce software such as Linnworks allows you to quickly bulk-list your products just at the click of a button, this can be a real time saver and in some cases may also mean being ahead of competitors by listing your products before they list it.
Whenever there is a new order, you can print the shipping labels and invoices directly from the software itself and once done, you can mark them as processed. As you mark them as processed the status on the actual channel will also be updated to reflect the change in order status.
Multi-channel ecommerce software like Linnworks allows you to integrate several shipping vendors such as Royal Mail, DHL EasyShip, FedEx, etc. This takes care of getting tracking number related information and managing all your shipments.
Each time an order is received from any of your active channels, the inventory gets updated automatically across all your channels so that you never over sell and hence prevent any negative seller feedbacks or customer complaints. The process of automatically updating inventory levels is quite straightforward, where a simple Sync between Linnworks and all your integrated channels takes care of whole synchronization process and the inventory levels and other inventory related information between Linnworks and channel gets instantly updated.
The products sold can be seen easily in multichannel software, the information can be exported in different formats and even different analytical reports can be obtained that can ease the process of reaching some important decisions such as future strategy for business growth.
Whenever a particular product goes out of stock, you can straight away raise a purchase order and let your suppliers know so that they can start procession the purchase order instantly and you can get your products at the earliest possible. Thus managing out of stock / low stock products become easy enough so that you can focus on actual sales and growing your business.
Thus integrating any sales channel with superior multi-channel ecommerce software ensures complete piece of mind and takes care of hundreds of backend operations which are of utmost importance in order to run a profitable online business.
Integrating eBay with capable ecommerce software ensures that you attend your business needs with much more focus and leave all the administration / backend process to be truly automated. Automation ensures cost-effectiveness and builds a goodwill that lets you move right ahead in competition and the all the 3Es (Efficiency, Effectiveness and Economic) can all be given a green tick.
From growth perspective, it keeps your customers satisfied as they see uniform communication and because they receive super quality service, this would ultimately allow you to grow your business in different directions with a much larger customer base that will remain loyal for a much longer time.