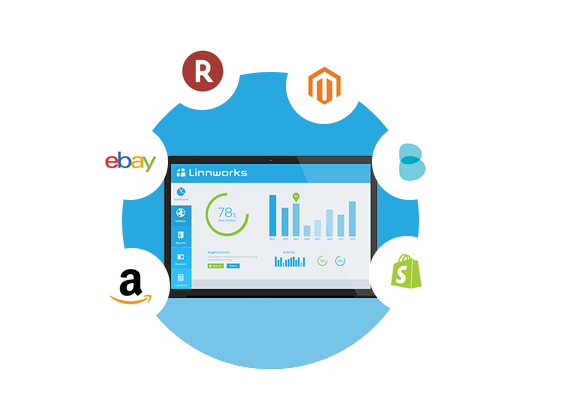 Maybe your business has just reached the point where you are desperate for a solution for your order management, or perhaps you're finding your current order management or inventory management system is not working for you anymore. Whatever the reason you're considering Linnworks for your business, you've come to the right place. We've implemented and configured Linnworks for around 800 customers over 8 years, contributing to the great success of their businesses.
No doubt you're wondering: Do I need to pay someone to implement Linnworks for me? To which we'd ask, do you have around three months and someone with stacks of time to dedicate to your Linnworks project?
If the answer is yes, then no, you don't. However, in our experience, businesses with no prior experience with Linnworks that configure it themselves will take an average of three months to complete the project. They will often miss features that could benefit them enormously, and tend to seek out advice from us partway through.
If you don't have time and resources to spare, we can get your business up and running using Linnworks inside three weeks, and that includes training you! (obviously assuming you've been available inside that time! We've not perfected mind-reading training yet, but we're working on it…)
When you contact us, we'll usually give you a call to find out more about your business – this isn't so we can squeeze the most money out of you, it's so we can really understand your business and what you want Linnworks to do for you. We won't waste time and resources configuring Linnworks modules that you won't ever use at your cost.This call is also a great time to ask us about any of our other services or if you have any questions about eBusiness Guru.
Once we've spoken with you to understand your business better, we'll send you a Linnworks implementation proposal through. This will detail everything we expect to configure, the type of training we'll do with you and how much we'll charge. At this point, you can make any changes – perhaps the proposal has highlighted something Linnworks can do for your business that you didn't know it could. We can then update your Linnworks implementation proposal to include those changes.
As soon as you give us the go-ahead, we will work with you by phone and email to configure your Linnworks account – we can set it up for you, and we'll configure each module in line with how you have told us your business works. We'll keep in touch with you throughout, and we'll plan your Linnworks training – whether you've opted for onsite or remote training. Our trainers are all native English speakers and won't bamboozle you with jargon – we're making things simple for you.
On the day you go live, we'll make sure one of our specialists are available to support you, either remotely or on site, depending on your choice – you might be feeling cautious, but we'll help your Linnworks experience be as smooth as possible, in whatever way is right for you and your business.
We often find there's questions after going live, and our Linnworks specialists will be available – and once we've completed your Linnworks project, we can provide consultancy by the hour if you want to make changes to your Linnworks setup, integrate new channels or shipping providers.
No pressure – we'll be ready when you are… Complete our contact form here, and we'll call you back as soon as we're able, or call us on 0208 090 4547.