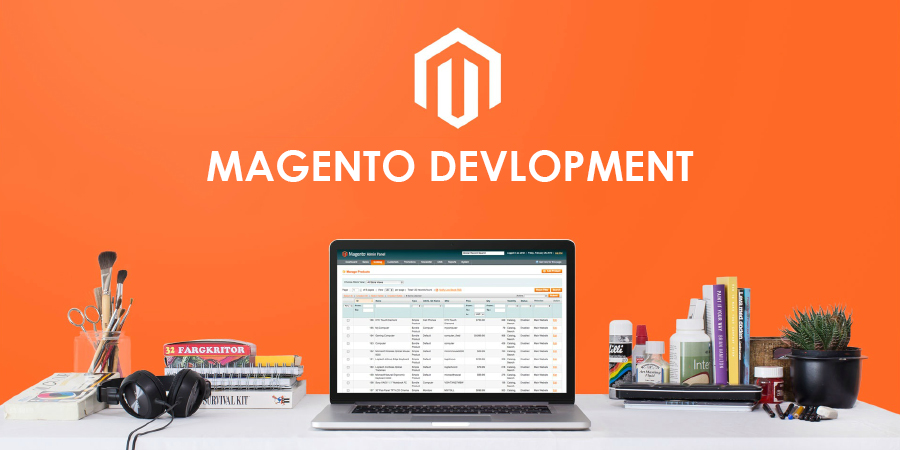 When it comes to eCommerce development, Magento is the first word that comes in everyone's mind. In fact, the eCommerce development platform, Magento is the foremost choice because it is reliable and flexible for all. Magento is the open source and feature rich platform that makes Magento more effective and flexible. The user of Magento has large community like designers and developers. With using Magento, developers can develop many modules that easily fulfil the requirement of the customers. Magento has a simple, reliable and adaptable so developers love to create modules. Additionally, it gives full flexibility to the developers and users as well.
Expand your business with Magento:
Mostly, all customers prefer Magento platform because it has many advantages and that is the reason the merchant prefer the Magento shopping cart. However, merchants can make their website with using various attractive themes, secure payment gateways, extensions and many more that helps to attract customer to their website. Merchants are spending more money, but there is the simple way that helps them to achieve the goal without spending money. If you want to expand or want to make your business more successful, Magento web development is the best option for all.
Hire the best development services:
In the recent era of online business, there is a huge competition in the market so creating the excellent website is very difficult task. However, there are many development services available in the market that helps you to create outstanding, attractive and user-friendly website. In addition, the merchant has the great features like shipping process, payment and checkout system along with the shopping cart features etc. However, you can get many features when you select Magento ecommerce development and solutions, which are as follows:
Helps you in product organizing
Product payment organizing
Order management
Manage the shipping order
There are also many advantages of Magento development like:
Upload unlimited products:
You can easily upload the unlimited number of products that is the great features of Magento web development services. Additionally, with using the customization codes and modifications you can upload the products in this open source.
Multiple payment facilities:
Magento provides the multiple currency options so you can reduce the conversation of the currency rates. This helps you to attract the customer to your website with Magneto shopping cart software.
Flexibility:
Magento is the flexible and feature-rich eCommerce solution that allows the customer to control and manage the design as well as functionalities through online channel. With the help of special tool customer can modify the existing features and can import order information, products etc.
If you want to look for the more services of the Magento that includes SEO friendly URLs, designing the theme and template, easy navigation, customization of core functionality and integration. The powerful and efficient features of the Magento help you to get your business on an advanced level.