Your website is likely to be the first place your customers encounter your business. It's your shop front, your business card, the public face of your business, and more. A great website is critical to your business – it shows customers why they should engage with you. Beautiful, modern design, great content and a seamless customer journey will encourage browsing and purchases.
Choosing the right solution for your eCommerce website can be tricky, especially if (like many sellers) you're not a developer. As always, do your research and find a partner/developer who understands the challenges of eCommerce before you make your decisions. Talk about UX and UI design – you need to know your developer is going to strike the right balance with what you want to achieve. The size of your business, and planning for scaling up may also impact on the choice you make.
To start your journey though, here's a quick look at some of the most popular eCommerce website options.
WordPress
WordPress is one of the world's most-used website platforms – around a third of all websites use it! It's open source, meaning that the code is open for developers to review, update and improve, and it is free. You'll have other costs, but using an open source solution means they're more affordable.
Seven Great Reasons To Pick WordPress:
Because it's open source, there's thousands of themes and plugins ranging from free to hundreds of pounds, so you can scale up easily.
Those plugins mean endless customisation options for any kind of website.
It's easy to learn and manage.
SEO is prioritised – it automatically generates title tags and meta descriptions, so your pages move up the rankings quicker. There's more advanced SEO tools available with plugins too!
You're not tied to bespoke code like Shopify, Wix or Squarespace. That means you're not tied to a specialist developer.
You own everything. With Shopify, Bigcommerce, Wix or Squarespace, your files and pages are lost or held if you stop paying! With WordPress, you own the files, and nothing prevents you from moving them to other hosting providers.
Great blogging tools within your website. You don't want to learn another system for blogging, if you're using it for marketing! WordPress started as a blogging platform, and professional bloggers use WordPress. It's also easy to create different user types so you can control what your team has access to.
For eCommerce options on WordPress websites, WooCommerce is the answer. With over 65 million downloads, it's trusted by agencies and store owners alike. Not only that, there's hundreds of customisation extensions specifically for WooCommerce – so you get exactly what you need.
Magento
For a dedicated eCommerce website, we recommend Magento. Another open source platform now owned by Adobe, there are thousands of extensions & add-ons, meaning almost limitless customisation possibilities. Overall, that means lower development costs and incredible amounts of flexibility, so you really can have exactly what you envision.
Ten Favourite Magento Features:
Catalogue Management
Site Management (multiple sites or storefronts in one installation)
Product Browsing
Search Engine Optimisation
Marketing, Promotion & Conversion Tools
Checkout, Payment & Shipping
Mobile Commerce
Customer Accounts
Order Management
Analytics & Reporting

Important Magento News
Is your eCommerce website is built on a version prior to v2.0?
We alerted you a while ago: support is ending in next year, which means no more patches and security updates. And just in case it isn't clear, this isn't a good thing! You'll need to have a plan in place to update your website – and protect your business – by then. If you haven't made plans yet, get in touch – we may be able to accommodate your project.
Enterprise Websites
Looking for a new enterprise website? Do you even need one? Well, an enterprise website is a website developed for a company, organisation or group that also incorporates a content management system. Many global companies rely on WordPress, including Sony, Persil and The New York Times. You don't just benefit from the reasons we detailed above either! The reliability of WordPress is incredible, which is why some of the busiest websites use it, including TED, and CNN. It also supports multiple sites and is multi-language, so your international readers can access your website in their own language (assuming you provide the content in that language!).
That said, Magento also makes for a great option for enterprise websites – it really depends on what you want to achieve. Brands using Magento for their websites include Coca-Cola, Ford and Nike – need we say more?
At eBusiness Guru, we build and maintain beautiful websites, whether you're a sole trader or a global household name. We love working on projects of all sizes – whether your project is best served by WordPress, Magento or another platform. Our Head Office is in London, but we can work with you wherever in the world you are. Give us a call on 0208 090 4547, or ping us an email to start discussing your project right away.
Shopify Store Design
Shopify was launched in 2006 as a way for the founders to start selling their snowboarding equipment. At the end of 2018, there were more than 800,000 businesses in around 175 countries using the platform. While that's impressive enough, in 2018 gross merchandise volume exceeded $41.1 BILLION – clearly, they're doing something right!
Shopify is a hosted platform with themes, templates and apps that simplify building an eCommerce store. The app store is ever expanding, and there's 24/7 support from the Shopify team. It's a great platform, and we can support your Shopify store if you need it. If you're just starting out in the world of eCommerce, it can be a great option to get you going. If you have a bricks and mortar store, Shopify even offers an EPOS app to help you to pull together online and offline orders without extra complexity!
Nine big brands using the Shopify platform include:
Budweiser
WaterAid
Penguin Books
Tesla Motors
Red Bull
The National Portrait Gallery
PepsiCo
HarperCollins
Nestle
Like we say, it can be a great option – but do your research. If you want to change hosting, your website is actually owned by Shopify. If you're planning to stay put, this won't be a problem for you. Just bear it in mind if your long-term plan is to move to a different platform at a later date.
eBay Design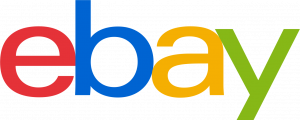 eBay stopped allowing Active Content in listings in 2017, and in 2018 they announced the end of custom store designs. These decisions were the result of the general shift in mobile commerce becoming more popular than desktop purchases. At that point, some sellers stopped bothering with eBay listing and store design in favour of plain text listings. Use the eBay design tools – costing between $10-40 per month – if you want to apply some branding with minimal cost.
However, there's evidence to suggest that a strongly branded design desktop and mobile responsive can increase trust, and sales.
Four Reasons to Use Custom Designed eBay Listing Templates:
Having great branding on eBay can improve repeat business. Branding helps customers remember who you are, and your existing customers may choose to engage with you via eBay too.
Listings that look trustworthy and knowledgeable make more sales and can set prices slightly higher.
Great branding and well-designed descriptions offer opportunities for cross selling, as well. By highlighting additional products that would compliment the current one, you are less exposed to the risk of eBay promoting other sellers' products against your own.
A good design can also help you promote – showing discounts and sales. Using dynamic elements mean you don't need to change each listing when you change your offers.
Ready to implement custom designed listing templates on eBay, or want a hand with eBay design tools? Talk to us about what you want to achieve! We've got a great team of designers and eBay experts ready to support you.
Amazon Store Customisation
Most sellers are comfortable with the rules and concept of Amazon A+ Content and Enhanced Brand Content. (if you haven't, where have you been?!) The next step is to make use of the premium content options to showcase curated collections of products.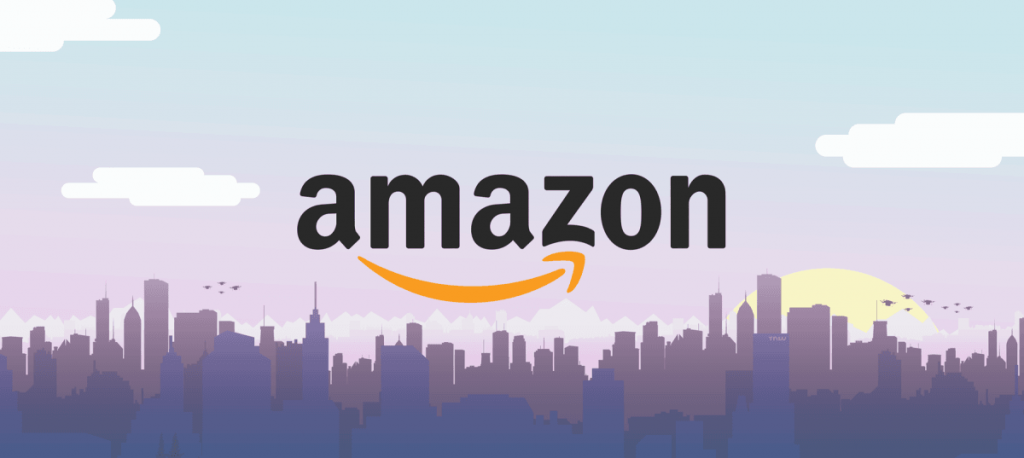 Five Reasons to Use Amazon Stores Customisation:
Exploiting internal & external traffic sources
Opportunities to boost organic ranking on Amazon – and therefore boost your sales too!
Offering new products to existing customers
Promote your brand & maintain your brand identity to new and existing customers
Improving the mobile experience of your Amazon customers
Just these reasons make it worth using Amazon stores. With product customisation and the opportunity to use rich media and content, it's a way to stand out on Amazon. Your brand benefits from increased sales, but Amazon Store Insights also provides data about your visitors, views and sales. As you know, more data can be used to inform your business decisions, in turn increasing sales.
Amazon Stores are designed to be easy to implement. However, some of our clients need a hand, or don't have time, and we are always happy to help! We can ensure your Amazon Store is customised to maintain your brand identity and maximise the benefits of the store.
The world of eCommerce isn't just restricted to Amazon and eBay of course. If you're selling on a marketplace that you need support with, you want to develop your own marketplace or want to discuss your marketplace strategy, get in touch!
Mobile Apps
There's been a lot of talk over the past few years about app apathy. It's clear how retailers benefit from customers using their app, research shows that retail app downloads are on the decline. And really, why would they unless they were getting something from it, they can't get from a mobile website?
If you're looking for an app because your competitors have them, or because it seems 'like the next step', think carefully. What incentive are you offering customers to download your app? Why would YOU download an app? Do you even have enough space on your home screen?
Five Things to Consider Before Developing a Mobile App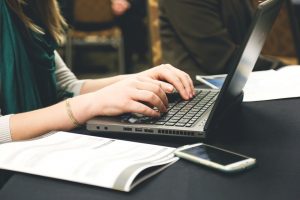 You need a great incentive – and not just a discount on the first order! There's nothing to stop customers deleting the app once they've placed that order. Further discounts, free shipping and other engagement strategies are key to app success.
Would an app complement your other brand experiences? Does it feel like it suits your website and other eCommerce sales channels? Customers may engage with you across different platforms, so your app needs to feel like your brand, not a stand-alone add-on!
You'll need to increase customer engagement with App Store Optimisation (ASO). This will include optimising the title, meta data, keywords, search terms and images.
You will need to promote your app, to make sure your customers know about it! Invite downloads on your communications with them, shout about it on your social media, and so on. There's no point investing if your customers don't know the app is there or why the should install it.
You'll also need to encourage customers to rate the app, to help encourage new customers to download it. Again, use your social media, and use push notifications in-app (not TOO often!) to encourage feedback.
We hear stories about agencies taking money for developing apps without honestly assessing if it is right for the client. At eBusiness Guru, we will discuss your business aim with you before finding the right solution. We might advise that you can achieve the outcome with mobile website functionality, at a better price. We won't even consider taking your money for a service that won't bring you the desired return on investment.
Website Basics
While we're talking about websites, store design and so on, let's just stop for a second to consider the basics. (it's been a moment since we mentioned it on the blog!) First impressions really do count, and if you've managed to get customers to your website, or listing, you don't want to lose them now.
Website Credibility
Web credibility is about ensuring your website appears trustworthy and knowledgeable as well as secure, with a great customer journey. Since your website is often the first point of contact for your customers, your website needs to reflect your standards.
Four Types of Website Credibility
Presumed credibility – where customers will make general assumptions. This is where household names win, and why customers choose to order from ASOS or Next over lesser known names.
Reputed credibility – this is where a third party has made the recommendation. When someone says they received (or bad!) service or products from a company, friends and family will trust that opinion. This is where you can make use of social media recommendations, and influencer marketing.
Surface credibility – literally, what we find at face value. This is why your website design needs to be modern, with secure payment facilities, and a clear customer journey.
Earned credibility – this is the customer's personal experience. Did they get good customer service? Their interaction with your website and communications needs to accurate, truthful and free of errors?
Now, point 1 might not apply to you yet, particularly if you're a new eCommerce seller. But you CAN take advantage of the presumed credibility on different marketplaces, to start building customer trust.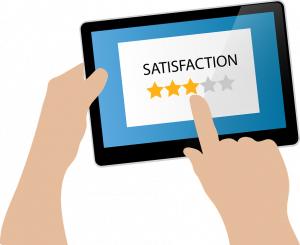 Thinking about your website credibility can help you increase trust, and therefore sales.
If you're not listed on Trustpilot or another review website, do so now! If they can't find a review of your website, customers may choose to go elsewhere.
We'll assume you've put the effort into a great website and design, and made it secure. Looking at your earned credibility can be critical to your success, and it's worth reviewing it often.
Spelling, Punctuation & Grammar
We talk about it a lot. Bad spelling, poor grammar and misused punctuation can irreparably damage that crucial first impression, no matter the language! There's plenty of research illustrating how much this affects consumers, but around half say they are influenced by spelling or grammar errors. Would you buy from a website, or an Amazon listing that is littered with poor English? If the answer is no, (like most of us!) then you have your answer as to why it is so important.
Think about it a bit further though. If you're also misspelling KEYWORDS, customers might not even find your products, and you're losing potential sales! Not only that, where customers do manage to find your products, they're going to doubt whether they can trust you.
Searching for embarrassing spelling and grammar mistakes will return hundreds of examples, but HubSpot rounded up some great examples here. So, short of bringing in a dedicated, professional writer, how can you avoid those mistakes?
Five Easy Ways To Catch Mistakes
Have someone else read your work
This might be the easiest way to pick up mistakes in something you have written. Our brains are wired to fill in the gaps based on context, which is why it is easy to miss simple errors. With something you have written yourself, your brain will automatically process what you meant to read. Even those of us who write non-stop miss errors, which is why we proofread carefully within the team! Even then, occasional slips can, and do get through. We're professionals, but we admit, we're not perfect 100% of the time. However, someone else with decent English skills reading your copy should catch the worst ones.
Read your content backwards
What if you don't have anyone to proofread for you? It might sound odd, but reading your work backwards forces your brain to read each word more carefully. Essentially, you're stopping your brain from automatically processing your words, meaning you're more likely to spot errors.
Sleep on it
Again, this can be useful if you don't have anyone to proofread your work for you. Write your copy, then come back to it later with fresh eyes. Fresh eyes mean you're more likely to spot mistakes, because your brain isn't predicting what is there quite as much.
Listen to your work
This is a time-honoured piece of advice when editing text. Reading out loud helps you pick up grammar and punctuation errors, and cases of the wrong word with correct spelling. If you hate the sound of your own voice, or your reading isn't strong, try the Microsoft Word Read Aloud feature. Simply highlight the text to check, then click Review and Read Aloud. It's not perfect, but can help pick up those silly 'oops' moments, before you publish.
Use software to help
Spellcheck isn't perfect. If you accidentally type 'time' instead of 'item', your spellchecker may not highlight it – because the error is spelt correctly. Software such as Grammarly can catch that kind of error for you. Again, it's not perfect, but it'll go a long way to picking up silly mistakes.
How eBusiness Guru Can Help You
There are thousands of agencies out there who can help you with your business. We hear about agencies who are great, but charge crazy amounts. Or the ones who only support a certain solution, so you're forced to work with that, or go elsewhere? The frustration is real – we hear it from new clients week in, week out. You need the right solution for you, not a solution that your agency knows and gets paid to promote. Whatever stage your business, you need the right guidance and solution for you, so your business continues to grow.
eBusiness Guru is unique. We've supported eCommerce businesses for a decade, providing solutions to challenges, identifying upcoming trends and changes by marketplaces. We know eCommerce inside out, and we share the benefits of our experience with every client we work with. That's why we get to know your business, and your goals – so we can work as part of your team, rather than as outsiders. If there's a way we can help you achieve your goals at a lower cost to you, then we'll discuss that first. We will only complete work for you that we believe will benefit you, and will provide significant return on investment.
Don't just take our word for it though! See what our clients have to say about our work by checking out our reviews on Trustpilot. Not only that, our award success over the past year reflects our standing in the industry.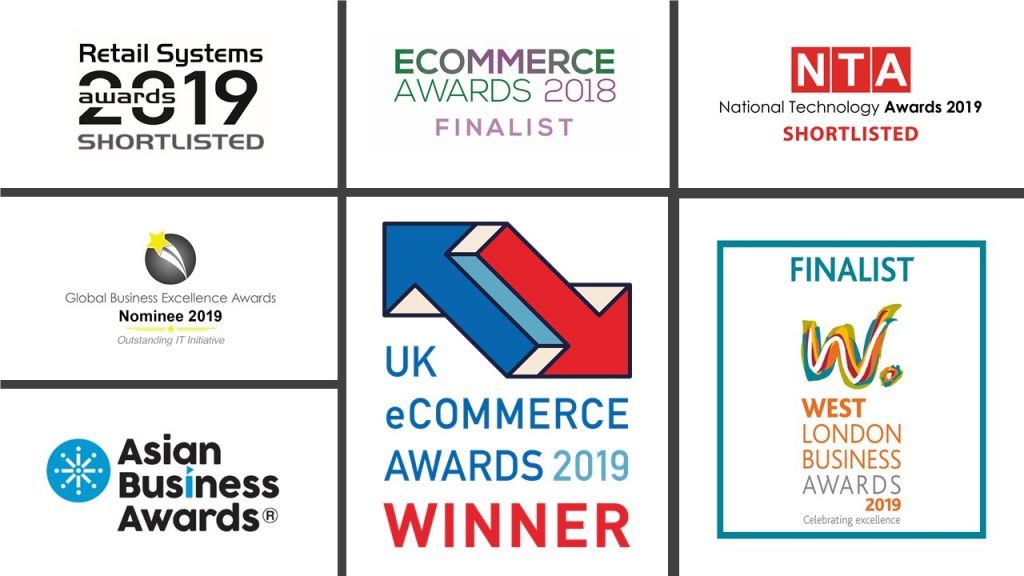 We love the work we do. Whatever your challenge – whether you think we support that aspect of your business or not, talk to us. After a decade in the industry, we've got the best contacts! If we can't help you personally, we'll recommend who we believe will be the one that suits you best.
Just starting out in eCommerce? Talk to us about how we can help you with adding inventory without investing in stock. Been a supplier since the dawn of time? Talk to us about growing your business by adding DropShipped orders to your business. Whatever your website, eCommerce or online needs, talk to us today.