We all know the 9-5, Monday to Friday working week is dead. We want access to systems everything 24 hours a day, 7 days a week, 52 weeks a year, and it's been that way for a long time in the world of eCommerce – just look at how many orders are now placed on Christmas Day!
But making your business available for your customers and your team 24/7 might seem daunting if you've got limited technical knowledge.We can create bespoke solutions, whether they are web apps, mobile apps, eCommerce mobile applications or mobile websites to make your systems available on any device.If you've got to this page because you're not sure which one would be right for your business, hopefully the information below will help make things clearer, but you're welcome to give us a call on 0208 090 4547 any time to discuss your requirements.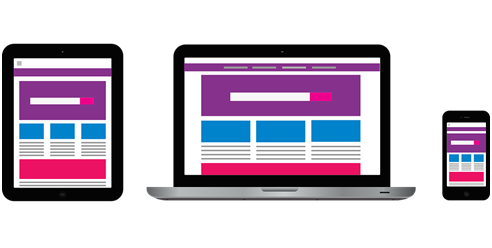 If you're looking to improve access for your customers:
If you're an online seller, you're probably already selling on Amazon and eBay, and maybe you have an eCommerce website too. But if you're thinking it's time to make your eCommerce presence even more effective for your brand, an eCommerce mobile app might be appropriate.Our team will design your eCommerce app in line with your current branding, so your customers recognise you immediately and will be encouraged to start ordering.We're experts on the customer journey to the sale, and we've developed eCommerce apps for many clients, including those with wholesale elements to their business.
If you're not sure an app is the right move for you, then at minimum you need to ensure your customers have a similar experience no matter what device they're accessing your website on. If your website doesn't deliver a good customer experience on a mobile browser, then you're losing potential sales.40% of mobile shoppers will abandon a website that doesn't load in 3 seconds or less, and they expect to be able to find the product they want quickly.If you're not ready for a whole new website project, we can create a new eCommerce mobile website for you, in line with your existing website and branding, so your customers can access your products without having to waste time in the search for product, or your brand on whichever marketplaces you're listing on, increasing the risk that they'll be tempted by other sellers.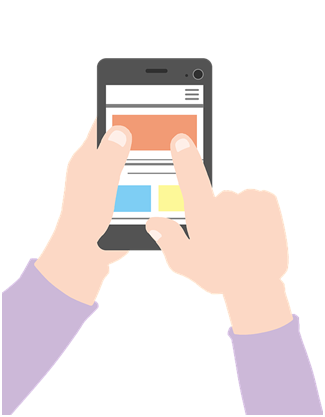 If you're looking to improve productivity or make tasks easier for your staff:
If you're an online seller, you've probably got an order management system such as Linnworks, Veeqo or Volo already, that you can access wherever and whenever you need to work. This is an example of a website application, (though these are really big examples!) and if you're not already using an order management app, we can help you start using one. If your needs don't match up with something already available, or you have additional requirements, we can work out what will benefit you the most and create a bespoke website application for you.
If we're creating a web application or website for you, we'll almost certainly create a mobile version for you as part of the project, but if you already have a web app or a desktop application, you might find a mobile application beneficial– perhaps with less in-depth functionality, but to provide an on-the-go service for your staff. We'll assess your requirements and design a mobile app for both iOS and Android devices, so your staff can complete tasks wherever they are with their own phone or mobile device, saving them time at the PC and improving efficiency.
Sometimes, the needs of a business are so specific that there's really nothing out there that will fit the bill. In cases such as these, we'll work with our clients to develop a bespoke website or app. We apply all our existing knowledge and experience and we're happy to find a solution, no matter how big the challenge.
Of course, these are just examples of why we might create such apps; You are the expert in your business(and specialist area!)and you know you need. Rather than wishing,or trying to figure it out,why not get in touch? We can make your app or mobile website project happen for you and help your business reach peak productivity and profitability.