If you're a specialist seller of music equipment, or a musician yourself, it's unlikely Reverb has escaped your attention – in fact, it might be where your biggest profits come from when selling quality items. But if you're a seller who just happens to have musical instruments, equipment or accessories in your inventory, you might not know about Reverb and how it can help you reach more customers.

While Reverb originally launched in 2013 as a marketplace to trade guitars and related equipment. It's run by over 100 passionate musicians, so it's little wonder that the marketplace has further expanded to include categories DJ and lighting gear, home audio and music software as well as related equipment such as amplifiers, stands and cases.
Reverb has over 1.7 million registered users and in excess of 80 million visitors per year, and has hosted sales from big name artists and bands such as Green Day and Ray Lamontagne – and that's not just a gimmick. Such sales and interviews with artists draw potential customers to their website, that lead to potential browsing… which leads to potential sales opportunities!
As a seller, Reverb provides useful information to help you with your listings such as their Price Guide –a great help if you're not a musician yourself, or you're selling kit from brands you're unsure the worth of. Reverb enjoy excellent reviews on Trustpilot too, so assuming you're providing the same excellent service you do to other marketplaces, you're almost certainly going to grow your profits by listing your music equipment on Reverb.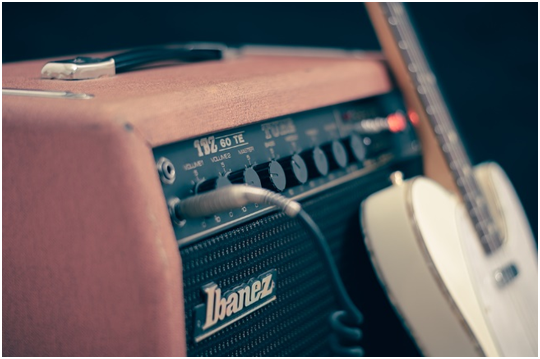 There's no listing fees and low fees on selling and payment processing, sellers only pay if the listing sells – so if you've got great products that fit the Reverb categories, it can be a great move. There's even the option to use Reverb Bump to help you get preferred placements in their search results, handpicked sets of gear and front page.
And just in case you're still not convinced – they're a socially conscious company too, with proceeds from each sale – from a pack of guitar strings to a '56 Les Paul (that's an eye-wateringly expensive guitar, for those of us who are listeners rather than players) going towards providing teachers, instructors and leaders of non-profit and for-good music programmes with the instruments they need to keep the love of music alive in future generations.
If you're using Linnworks to manage your inventory, listings, orders and shipping, you can also manage your Reverb listings, orders, payments and shipping alongside Amazon, eBay and all your other sales channels using the eBusiness Guru Reverb channel integration. Simply log into Linnworks, head for the Settings, select Channel Integration and select Add New, then find Reverb.com in the list, and hit integrate. More information, including guidance about mapping, can be found here.
Not sure if Reverb is right for you, or you have questions about the integration? Talk to us! We're happy to talk to you about the best marketplace options for your business. Either get in touch by the usual means or swing by our stand at Linn Academy 2018 next week! (if you've not got your ticket yet, click here to buy it, and enter code 'LWPARTNER' for 50% off standard tickets!)