Our marketplace strategy series continues – with Wish next up on our list. Wish is one of the leading mobile eCommerce platforms across North America and Europe – with over 100 million global users and in excess of a million daily active users access the Wish mobile app, it's clear that there are plenty of chances for sales to be made.

Customers turn to Wish to find bargains. It's one of those websites people scroll through when they're bored – perhaps when waiting for the train on the way home, or while they're watching a TV programme they're not especially interested in. The Wish app presents them with a curated feed customised especially for them, depending on what they've searched for previously, their age bracket and previous purchases (amongst other criteria) so their feed shows them just what they're likely to be interested in seeing. This means your products are placed directly in front of the type of person who is likely to be your target customer, and makes it easy for you to make the most of those little moments of boredom where customers feel they deserve a little inexpensive treat to look forward to dropping onto their doormat – a little gift to themselves.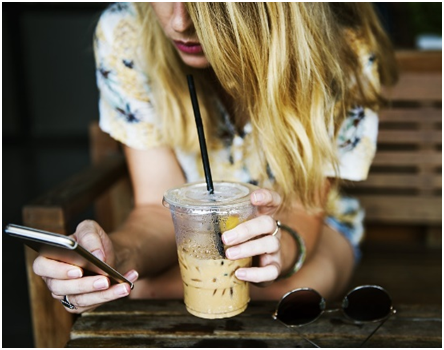 To make the most of selling on Wish, the name of the game is selling larger numbers of items at lower prices – pile them high, sell them cheap. Mid-range to high-end luxury brands, Wish isn't likely to be great for you – it's just the wrong type of platform and not what customers are looking for when they open the Wish app. We'd suggest perhaps considering Privalia or Spartoo for that end of the market. But if you've got inexpensive (we would never say cheap!) items, particularly from fashion, accessories, home décor, gadgets and cosmetics categories, you're going to be onto a winner.
Ok, let's say you've got the right products at the right prices. The next bit of good news is that there are no fees unless you sell – just a commission on each sale you make. Next, are you using Linnworks for your other sales channels? If the answer is yes, you're going to want to handle your Wish orders
alongside your other marketplaces, right? No problem. We created the Wish integration for Linnworks so you can do just that, without needing to log into another website or mess around with complicated file transfers. There's everything you need to know about how to add Wish to your Linnworks account here.
Finally, this should go without saying, as it's true for all eCommerce websites, but we'll say it again – great, descriptive listings with plenty of product information, alongside good quality pictures from different angles are crucial to make sure you have the edge over your competitors – so invest your time accordingly to get it right. Listings with just a few words and only one or two images will inspire fewer sales, even if the price is lower.
If you're not sure which marketplaces are the right ones to expand your business, get in touch – we're more than happy to advise you and work with you to help maximise your profits, or pop by and see us at Linn Academy! This is the last time we'll mention this offer now, as the event is this Wednesday – so if you've STILL not bought your ticket, this is almost the last chance for this year, but you can still get 50% off your standard ticket using our link and discount code 'LWPARTNER', making your ticket just £49. Don't miss out – it's promising to be a great day, with really useful information and connections to be made!