[dropcap]L[/dropcap]ast week we started looking in to what factors contributed to making a successful eCommerce Business. We saw that Supply/Demand, Technologies, Design, Content & Shopping Carts play a vital role for a successful business. But it doesn't end there. You might have set up your business's foundation, but have you given a thought for customer fulfilment? Let's look at these areas.
1. Packaging and Shipment
Shipping may be one of the most crucial behind-the-scenes operations in online eCommerce Business. Unless your products can be digitally downloaded, mishandled packing & shipping can have serious consequences on your customers. Delayed, Damaged, Incorrect or missing merchandising will surely get your customer to lose confidence in you.
But Shipping Management has been in place even before online retail existed. With introduction of eCommerce, the number of courier & shipping companies has doubled in almost no time. Merchants can now choose a range of services to offer their customers. With standard delivery, express deliveries and same day deliveries, courier companies have bench-marked their positions in the industry.
Although it is definitely important to access what services to use for what kind of products as you might help save customers save shipping cost by offering the correctly associated service. Lately Courier Services have evolved to support feeding of live quotes & real-time en-route tracking systems. Customers for sure are going to be happy knowing when and where their parcel is going to arrive.
2. Marketing Your Site

Now that all operations of your eCommerce Site are ready, it is time to draw customers to it. Start by submitting your site to major directories in your industry. This will help you identify where your customer base is. Use your site analytics to determine who's looking at what and how you can improve traffic.
Google's AdWords program is a fantastic way to result in top rankings of leading searches. It has flexible CPC options so you have control of how much money you are spending. Have a newsletter service so that you retain your existing customers. Offer them promotions and offers so they can talk about it with their friends who ultimately bring in more traffic.
Have a blog on your website, so customers can stay up-to-date on market trends, culture and lifestyle. Blog provides an indirect medium of research for your business allowing customers to express their views and suggestions that you leverage.
Do not underestimate the power of Social Media. Twitter, Facebook, Pinterest & Stumble Upon are quickly becoming popular mediums for marketing. These social medium have out grown print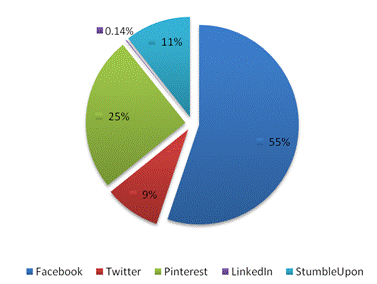 marketing or what is now known as conventional marketing involving flyers and brochures. About 1.5 billion tweets are posted per week on twitter. About 890 links are shared per second on Facebook. Sharing has never been easier than this. These are techniques of grape vine effect that you can utilise for your advantage. With plentiful social signs such as Likes, +1's, Tweets, Pins, Shares etc, customers & you can easily reach the masses. Although it is important that you remain active on these platforms else customers are eventually going to disappear. Realise that social media platforms are more active on mobile devices, so you harness your pages with back links redirecting to your website.
Lead Nurturing is another great technique for professional marketing. Lead nurturing is the method of building a relationship with your customers through email letters & newsletter so that they eventually turn in to paying customers. Statistics have shown that 96% people opening a site for the first time are unlikely to buy anything from your site. Using lead nurturing, you can reach these customers first, so when they are ready to buy, they'll turn to you.
3. Feedback and Reviews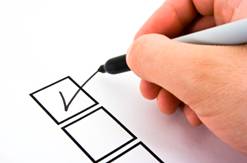 Allow customers to post reviews and write testimonials for your product. Give them the flexibility of reviewing as much as from Product, Handling, Shipping and Servicing. This will increase confidence in other customers. Make sure you capture customer's email address as other customers would want genuine credible reviews that they can rely on. Based on these analytics, you can offer what's Hot and what's trending, displaying on your homepage, so trendily customers can immediately see what they looking for.
I hope I have given you a comprehensive insight into running a successful eCommerce Business. Do not hesitate to post comments & suggestions for just about anything.
If you are thinking of starting a new eCommerce Business, get cracking right away!
R3PD33GA3M2V