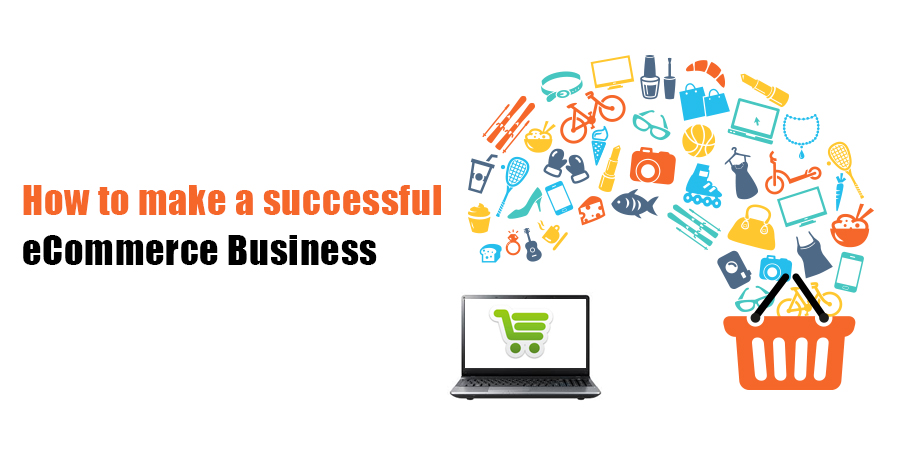 [dropcap]e[/dropcap]Commerce is just about everywhere right now. With One-Click Purchasing to 3 months Pre-Orders, the world has redefined the term Online Shopping. It's just hard to admit that retail outlets visits are decreasing as opposed to exponential rise in online shopping. I remember those days when a new Harry Potter book would be releasing in few months, and bookstores were way over pre-orders, ultimately leaving readers no choice to wait for new stock to get in. But truly today: the world has changed.

(Rise of Online retail against in-store retail)
Not to be pessimistic or anything, but eCommerce Businesses are dime a dozen these days. I know for a fact that every fourth website I visit, boasts a Shopping Cart logo somewhere on the top-right corner of the page; and I just can't help thinking how these people are doing. Are they really running a successful online eCommerce website to drive the conversion of visitors to paying customers? I immediately knew I had interest to peek behind the scenes to see a successful online eCommerce business. After meticulous investigation and research, I was able to collate what I thought were keys to running a successful eCommerce solution.
1. The Demand Supply Factor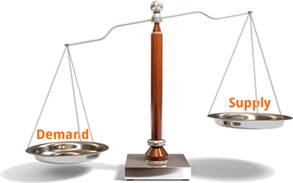 Ah! The question from decades ago, how can one forget to address this before starting any business? You know, studies show that almost 17% of small sized start-ups face tremendous issues due to lack of strong initial research.
Research might just be a too BIG word. Let's break it down. Firstly, categorise your product and find out which other competitor is in the game. See what they offer and how you can cope with that. Look at the market trends to see what customers are looking for. Most business lack strategies to convert customer's needs to want. If your product is unique, you are in luck, you can benchmark your position in the industry the way you want to and later see the world following. However, if you offer products that are already in demand, you should come up with a marketing strategy that would drive traffic away from your competitor and divert it your site. Some ideas would include promotions, email & video marketing and most importantly using social media to reach the masses. eBusiness Guru a great research team that can help you with this.
2. Getting the right Technologies

Robust eCommerce Technologies are plentiful these days. There is no excuse for an eCommerce website that does not work because frankly there are a million others that set up their cart just right. But is that enough? Is picking a technology merely about getting your web architecture to work flawlessly? The answer is a big NO. In my experience, I've seen many businesses that have run into issues because the technology wasn't able to achieve their Business Needs which is primarily the functional foundation of the business. This is as awful as changing your business needs to fit the chosen technology, when it should be the other way round. So before jumping into picking a technology, do your homework right and see which kind would be best suited for you.
3. Simplicity & Elegance in Design


(Elegance & Simplicity says it all… don't you think?
If you are reluctant to agree that design is ultimately going to decide whether or not a visiting customer going to be interested in your products, visit Arngren.net, and let me know if you are interested to browse their products. It's truly a testament to how much thought should be given to layout and design of your eCommerce site.
In my opinion, the design of a website should convey a story. It should reflect business values & show a personality that customers will remember later and maybe even discuss with their friends. And we know that word of mouth marketing is a source of trustworthiness that will bring you new customers and retain existing ones.
If you are not too tech-savvy, the best option is to hire a creative team to do this task for you. There are literally thousands of freelancers and contract based design teams that will cater your requirements. I would recommend you have a look at eBusiness Guru's website design section if you are looking for a design team.
4. Great Content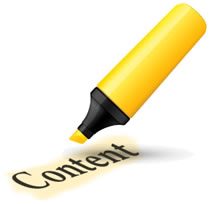 You might have a great design and you have surely captured a customer's attention with your appearance, but is that enough? No! Without well written content, your business is only half good. If you cannot articulate contents for your products & services, a customer is pretty much going to be disinterested. When I say articulated, I mean concise and to the point, otherwise no one is going to bother reading pages of description.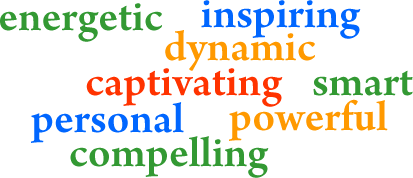 A study actually revealed that about 68% of browsing customers scan text rather than reading entire sentences. This where our SEO kicks in! Using the right keywords and skillfully incorporating them in your content is a great way of driving traffic to your products. When a customer sees their keyword, there's almost a subconscious satisfaction with the landing site. Nevertheless, it is essential you don't clutter your content with keywords, which will simply disappoint customers. If you are employing SEO Analytics, you will see your ranking will be deeply affected and categorized as spam. Speaking of Analytics, leverage its reports to see rankings of your keywords and work towards achieving higher targets by improving your content.
5. Shopping Cart


This is the most crucial part of User Experience when shopping online. Did you know that the average shopping cart abandonment rate is above 65%. This is a big number and needs to be addressed with sensitivity and great detail. Let's look at some factors of shopping cart abandonment. In 2011, about $9 Billion were lost due to Shopping Cart abandonment.
Displaying Shipping Cost
Many merchants decide to display their shipping rates during the checkout process. To me, this is like being invited to a party, which I would be excited about, but then be asked to pay for a drink. As we've heard, honesty is the best policy, customers just want the truth, and otherwise you are regarded as a "False Player". The best option is to display the shipping cost alongside product price so there's no confusion.
Guest Checkout Options
A research showed that about 14% of paying customers abandon their carts because the eCommerce Site forced to register with them. Well it is true; I've had instances where I'd just like to buy a product without having to enter in to a relationship with the retailer. Guest Checkout is a simpler way of allowing customers for faster purchases.
Payment Options
It is vital that you give your customers a range of payment options so ensure this isn't a factor stopping your sales. At least have majority of payment mediums such as Visa/MasterCard Credit & Debit Cards, Direct Banking, and PayPal etc.
Website Performance Factors
11% Shopping Cart Abandonments take place due to poor performance of the website. Make you conduct a thorough performance testing before making it live. Factors like connection types, page weight, embedded links, fetched feeds, Flash incorporated, jQuerys & CSS(s) all account for a website's performance.
There are a number of other important aspects to cover, which we will cover in Part 2 of "How to make a successful eCommerce Business". Watch out this space for updates.