So you've conquered Europe and you're making pretty good money. You're doing great on your Amazon and eBay channels. You're thinking about where to expand to next, and perhaps you've thought of the US or maybe Asia… but then perhaps you'd end up as a small fish in a huge pond, whereas you might make better profits by being a big fish in a small pond…?
You might not have considered selling in New Zealand. With it being on the other side of the world you might assume shipping is difficult, and as it's such a small country it's not worth your effort. But with just under five million people resident there (not counting all the gap-year backpackers!) that are highly proficient online shoppers, New Zealand is a great market to move into outside Europe. It has been estimated that per capita, Kiwis spend more online than any other nation, due to their limited domestic supply.
The biggest auction site in New Zealand, Trade Me made a net profit of $93 million in 2017 and enjoys phenomenal brand awareness amongst NZ residents – offering you the opportunity to make serious money.

Reasons to consider listing on Trade Me: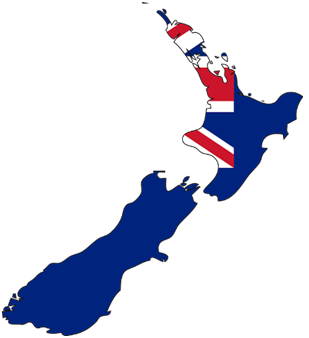 There are around 4.5 million member accounts currently active on Trade Me
Trade Me is by far New Zealand's most popular shopping site
Trade Me allows store fronts, meaning sellers can build their brand presence in NZ and draw buyers to your eCommerce website
New Zealanders speak English, so there are no language barriers to overcome
Trade Me offers plenty of guidance to international sellers, including a UK-based support centre
Commission rates are as little as 7.9% of the sale price
Optional listing and promotions can enhance your listings
There's a wealth of products that sell well on Trade Me, with categories that are very similar to eBay – so if you're listing an item that sells well on eBay, there's a good chance it is going to do well on Trade Me too. There have been some memorably entertaining listings, including the chance to blow up an ex-naval frigate and a motorised couch that sold for $2000, so if you have something a bit more… off-beat to sell, as long as you can ship it, you could consider listing it on Trade Me.
If you use Linnworks to manage your sales on other channels then undoubtedly, you're going to want to manage your Trade Me sales in Linnworks too. Luckily for you, our team of technical wizards have provided a Trade Me channel integration for Linnworks that allows you to manage your Trade Me business alongside your other marketplace orders.
The integration is easy to add to your Linnworks account (simply go to Settings and Channel Integration, find Trade me in the list, then click Integrate – more guidance with images is here) and once you've added it, you can manage your orders, inventory and push your price updates from Linnworks to your Trade Me channel. Shipping to your Trade Me customers in New Zealand is as simple as shipping to anywhere in the UK – simply map the shipping service(s) you're using, and you're done.
If you have questions before you start listing on Trade Me, you can always contact us, and Trade Me also have support available from their UK office.