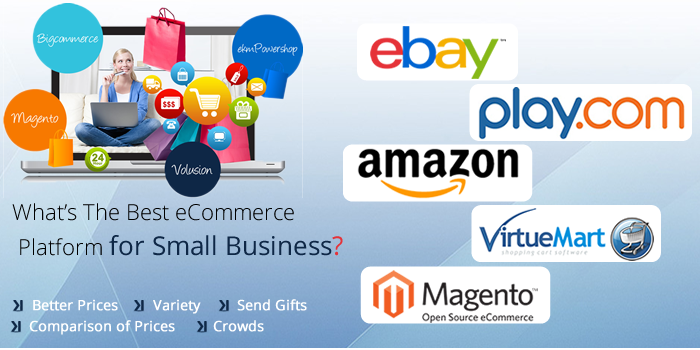 [dropcap]T[/dropcap]here are many e-commerce platform which are becoming increasingly popular day-by-day. Some portals charge a monthly or a yearly fee. Such platforms are called hosted e-commerce platforms. Some other platforms are available as open-source.
Hosted e-commerce platforms provide dedicated servers to host your e-commerce portal. You will get technical and general support at the same place. Some platforms provide round the clock supporting services.
Open source platforms do not rely on a particular host. You can download open source e-commerce platforms and host them anywhere you want. However, you will have be enjoying a limited support using open source portals.
Shopify and Bigcommerce are examples of popular hosted e-commerce platforms while Magento is an open-source platform highly popular among small-time business owners.
Magento: Like said before, Magento is an extremely popular open-source e-commerce development portal which can be hosted anywhere. If you are looking to build and customize your e-commerce site, Magento would be an ideal option to consider. Apart from the open-source version, Magento also provides enterprise edition which is more advanced and includes better features.
Advantages of Magento:
Free to Download: Magento is available for free to download. Anyone interested in developing and customizing a website can download and use Magento platform.
Templates: Magento offers free design templates which you can refer to have an exact idea of how your website should look and feel.
Advanced customs and features: Magento is equipped with capability of defining extensive customs and features to your website.
Mobile Friendly: Websites built in Magento can be easily integrated on mobile platforms.
Payment Options: Magento supports all major payment options like PayPal.