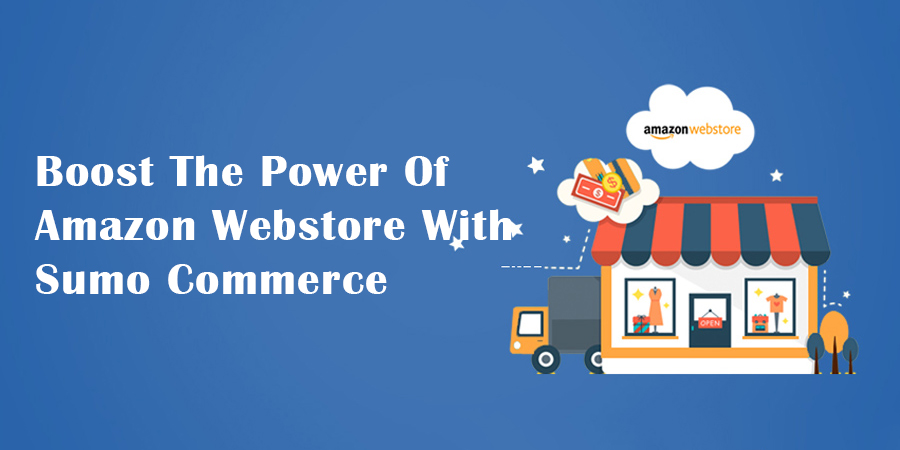 Amazon webstore integration
eCommerce solution
[dropcap]F[/dropcap]or a specific reason, Amazon Webstores tends to be favourites among eCommerce merchants. Whenever you select Amazon Webstore, you receive an opportunity to influence state-of-the-art infrastructure of Amazon pertaining to utmost gains. Are you searching to get something additional from Amazon? Something is ahead of Amazon features and benefits? If so, partner with any of the multichannel eCommerce providers.
Make sure they are an authorised Amazon Webstore developer who will customise your every element of your Webstore to help you reach your goals. It doesn't matter whether it's a short term or long term. They will help you to integrate the Amazon Webstore into your existing eCommerce store, if you have any. As a result, you will have all the advantages of Amazon infrastructure along with Sumo Marketing.
When you join your hands with multichannel eCommerce providers, you will have the following benefits.
End-to-end solution:
You will have broad ranges of functionalities and tools that functions as per your requirements. Effectively from customer service to inventory updates to shipping statuses. A complete solution will help you to explore all the possibilities of the multichannel eCommerce world.
Enhance brand awareness:
Utilize a broad range of promotional features to build strong brand equity in your target marketplace. You can go for email marketing, PPC, social media marketing and content marketing. I want you to make sure that your marketing strategy is effective and comprehensive that is helping you to penetrate your potential audience.
Intuitive and user-friendly:
Sumo Commerce is created to fit you and your business. When you integrate your Amazon Webstore with Sumo Commerce, you will have a platform that's trouble free to integrate, manage and centralized with the tools that you are required to deal with your backend processes.
Secure as well as reliable:
Solutions from eCommerce providers are always secure and safe. These solutions will provide you full of security tools so no one can hack your platform. Your data and your valuable customers' information will never go into the hands of unauthorized people.
Superior analytical tools:
You will have always awareness where your business is going with eCommerce solutions. Be ready to have a 360-degree view of your complete business, from present backend procedure to region wise revenue to upcoming trends. You may also include an ERP product for backend process and streamlined front end of your complete business.