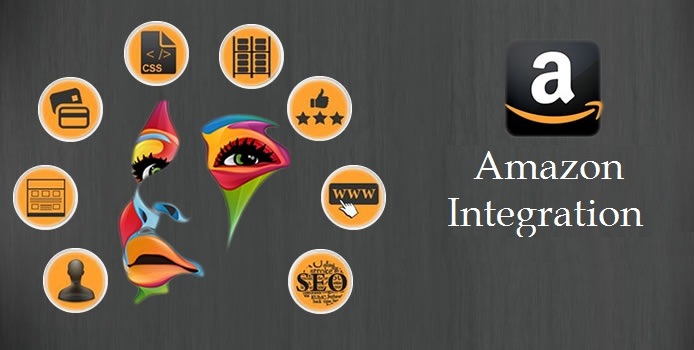 Amazon is the leading platform for all eCommerce websites. Amazon also provides many facilities to their seller or buyers. ECommerce integration with Amazon is the great way to increase the exposure of your current products without spending big amount of advertisement sources and price range on attracting more customers to your website. If someone wants to get advantages from an online retail website, Amazon is the perfect for them.
However, the important is that all retailers want to sell their goods and want to get profit from that so Amazon is the best place for selling your products. For example, if you own a personal website and want to sell your goods, then start your online business with the Amazon integration services. In fact, you can show your product ads with Amazon services that are based on cost per click and your products will reach millions of customers. Just you need to upload the products and price so customer can see the price and decide which one to purchase. Additionally, it enables you to get high traffic from your website with more clicks and you can get more chances of increase the revenue.
There is another way to maximize the money with fulfillment by Amazon. With using this service, you can store your valuable goods on Amazon's fulfillment centers and on your behalf, they provides quality customers services. Additionally, Amazon has one more facilities and that is flexible payment to their customers so they access the most reliable online payment solutions.
Once you create Amazon web store on your website, you will get so many benefits that includes:
You can easily setup Amazon store because it is free.
You can include hundreds of products in a few minutes to your website.
You can integrate your existing website to make it look as though it is part of your website.
If you want to create an Amazon store on your website then firstly you need to create an Amazon account and this is a free service and after that creating an Amazon store on your website is very easy.
Have a look at some Amazon integration features:
Only once, you have to create your profile than after there is no need to re-enter any information again, it automatically obtains synched across Amazon platforms.
Pricing and listing of products can be done instantly from your own website on Amazon. Images automatically get re-sized to fit Amazon.
You can insert, edit and eliminate products at ease.
Weather its payments, orders and returns, it easily get synchronized automatically.
You will get product configuration, listing, design, shipment and payment can be controlled.
It is possible to obtain in depth analytical reports.
Consumer's accounts are automatically generated in your shopping cart exploiting information presented in the consumer's Amazon accounts.
Amazon integration permits you to trade your old stock throughout their public sale or with option of "Buy it now".