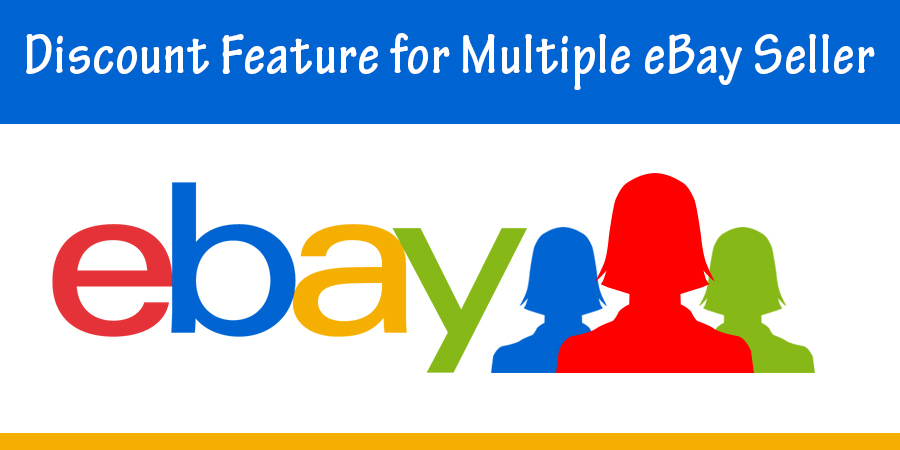 [dropcap]A[/dropcap]s we all know eBay is fastest and easiest way to sell your products to thousands of customers. eBay give best tools and services to online sellers to increase sales. Every online seller wants expand their business on higher level. However, customer expects benefits from seller end and you can give benefits as discount on price or free shipping discount. It's also helpful if you provide "On Sale" option.
On eBay, you can offer discounted price or free shipping discount to online buyer, this is the power to convert customer into revenue. If you are operating one eBay account holder than you will have no issue but when you are managing multiple store or account than it's difficult for you because no one like sign-in and sign-off each account to fill details, when you can do this from one place. After all time is very important in the business. Hence, multi talented companies like Ebusiness Guru has developed their skill on eBay integration and discover discount feature for multiple account holders as well. See the below image of our creation.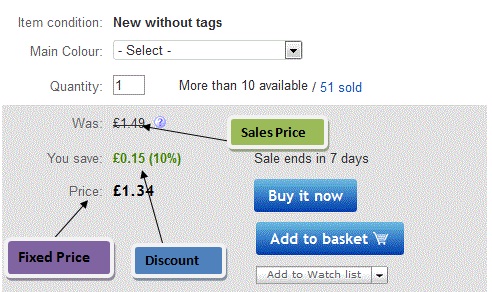 Generally on eBay, final price of your product can be discounted by a percentage figure or discounted by an exact financial amount. For example, one item you are selling for $15 can be discounted by 10% or, alternatively, $1.5. This means the item is on sale for $13.5 in both side. See the image for better idea. Your products sales price can be discounted by 5% to75%. In all case the sale price of your product will show as "Buy It Now" on your listings. You can see in the image "You Save" amount is discounted price. Buyers will see your listings with discounted price area. Buyer can read the details of "Was" price, by click on symbol "?".
There are several rules please read while Putting Store items on sale.
By integrating eBay accounts from Ebusiness Guru Ltd you will have full access of all accounts in one place (consider other marketplace accounts as well). You no need to go each account, just update discount price or any other details your account directly linked with eBay account. At the end Feel Relax and invest more time in your business.