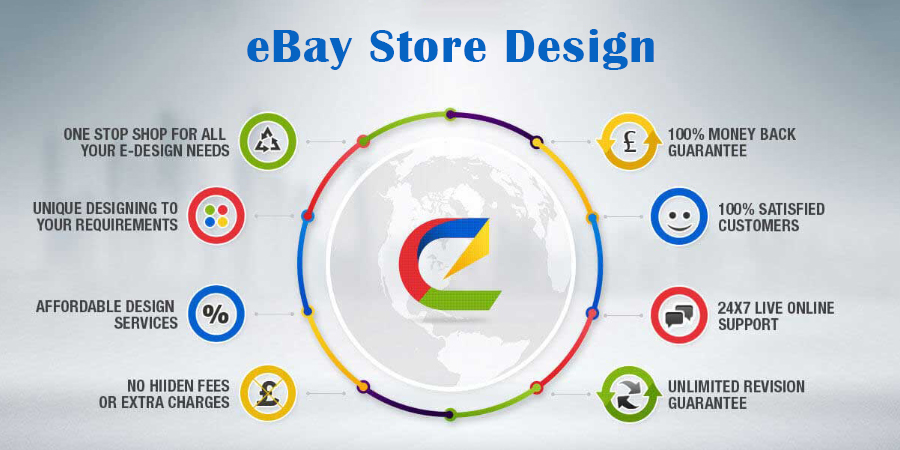 [dropcap]e[/dropcap]Bay is the biggest online market and finest way to promote your products. When you enter in the e commerce business the chances to sell your products increase significantly. You can highlight the benefits of your services. If you show off the effective text that describing yourself, then viewers will surely visit your website.
The best and effective way to upgrade your eBay store is to promote your subscription level for more visibility. Enhance the exposure of your shop in eBay search pages and other places on eBay. So this is the really helpful to you to attract more visitors to your eBay shop.
You can promote your shop with listing descriptions so that you get the best result. When you list the product with particular description and category, then it is easy for customers to choose the proper product from your store.
Also look for some important aspect related to sales and you get success in your business. The Increase in the sale of your product that will benefit to you and you get more visitors to your store. Because the whole process affect on the rank and that you can't ignore. If you get a higher rank then you get more chances a listing will visible in a higher place in eBay search result. Also you get more traffic on your stores that will great achievement of your business.
The content and design of your store both are important factors of getting success with your business. So improve your store design and provide an offer to the customer so that visitor attract easily in your stores. Optimizing content of your store and ensure the keyword within your listing of product. The visitor actually searches any product by using a particular keyword; you get the best outcome and achieve higher rank in your search results relating to your products. Create trendy template of your eBay store design because it is most appealing way to attract customer from other store. Improve your website design with using high technology and ensure that all the details generate customer's interest.