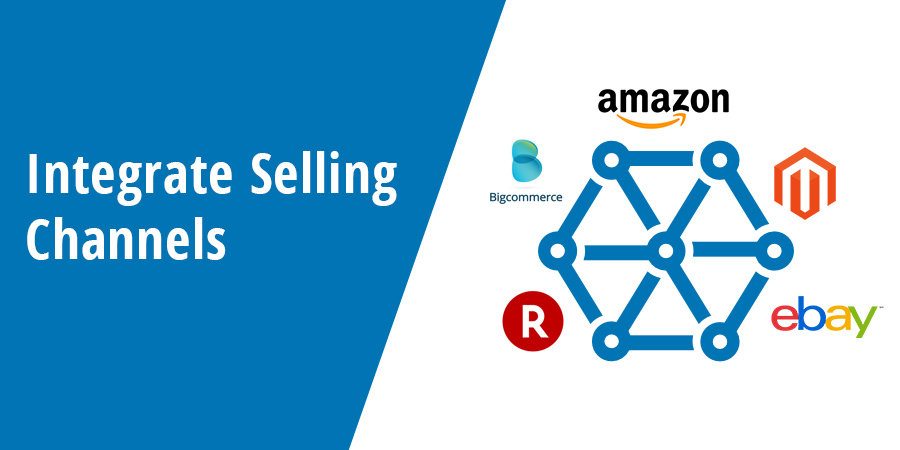 [dropcap]2[/dropcap]1st century comes with new ideas for running successful business. It means business cycle runs fast; minimize time, cost & accurate result with customer satisfaction.  Everyone aware human have inbuilt nature for mistake, if we use automation or intelligent business solutions then chances of errors or mistakes become less or almost Zero. Also intelligent business solutions not depends on working hours, it works for 24 hours or when needed. Imagine at time of integration or process, you have an assistant for help you, understand your business needs then your work become more smother. Also this business solution not depends on technology, database or language of coding. Just think if you have business solutions that will work for you 24/7 then what output comes? Must be it will generate good revenue, customer satisfaction and brand awareness. This all included into multi channel ecommerce solution introduce by e business guru.
By using Multi Channel eCommerce Solution, you can manage all your operations between your selling channels from one unified interface from our portal. Using a MultiChannel Solution can benefit you in many ways. It will reduce manual tasks and increase efficiency. It helps in removing duplication of orders and can in managing stock inventory very efficiently. E Business Guru multi channel integration solutions integrating 30+ market places and 20+ shipping vendors.
What is Integration?
Integration is to collaborate all selling channels together in a common portal by configuring their individual characteristics and attributes.
Centralising all channels in one common portal will streamline operations; objectify sales and will give you a broader eCommerce Business perspective.
Benefits of Integration
There are many advantages of integrating multiple selling channels.
Automatically download new orders from your selling channels
Mark Orders as Dispatched on selling channels
Upload Shipping Information and Tracking Numbers on selling channels
Send out Confirmation Email to registered Email IDs
Manage your Listing and Inventory Levels
Give a Notification Prompt if something goes wrong
End, Relist and Revise listings on all selling channels automatically
Automatically hide your listings if you run out of stock for any product to maintain Brand Reputation
Coordinate & Maintain your Stock Level information based on Location
Inform all sales channel for current stock or inventory
Facility have to Enable/Disable inventory update with sales channel
Integrate more than one account of same sales channel
Upload more than one images with listing products
Follow sales channels listing guideline like need barcode for listing products , so all listing done properly at sales channel
Define time frame to communicate sales channel for updating stock , downloading new orders , updating process orders information
Mange orders for processing depends on country  and currency
Able to manage returns & refunds
eBusiness Guru Offers smooth Integration with below Marketplaces and Websites:
Marketplaces

Amazon
Priceminister
Play.com
Buy.com
Pixmania
Sears
eBay
PayPal
Fruugo
FNAC
PlayTrade
Hitmeisterr
Websites

Magento
BigCommarce
ClickCart
ClickCartPro
creLoaded
CSCart
CubeCart
EKM Powershop
EuroCart
Interspire
JSHOP
AspDotNetStoreFront
osCommerce
Prestashop
Shopify
Ubercart
VirtueMart
WordPress
X-CART
ZenCart