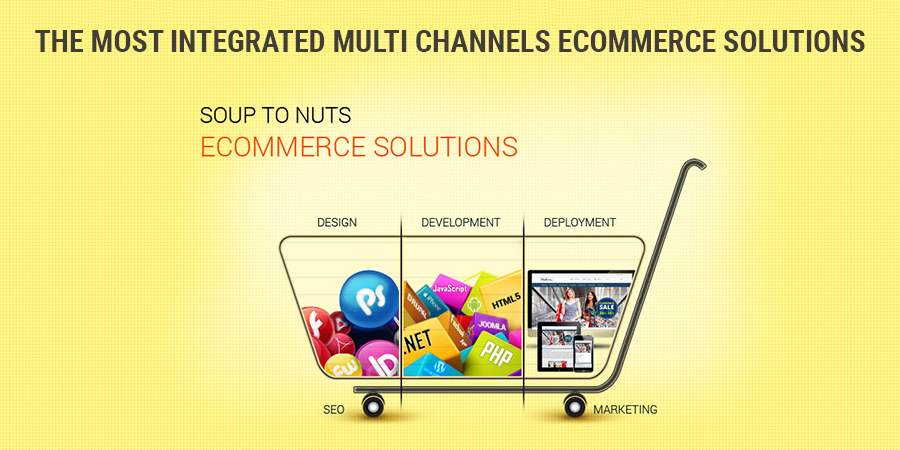 Most of the online retailers are now struggling to get quality web traffic and sales leads for their business, owing to the competitive marketplace and tough competition. They put all their efforts and budget in creating attractive and appealing website, but have no or little planning for how to drive quality web traffic to the website. Most of the retailers usually make use of one source of traffic like SEO or search engine optimization. This source is great undoubtedly because it helps you to get high quality and free web traffic, but there are other channels available through which eCommerce websites can get more and more quality web traffic regularly. The Multi Channels eCommerce Solutions by eBusiness Guru would be the best and ultimate solution for retailer looking for great results.
eBusiness Guru is the leading service provider that focuses on rendering ultimate Multi Channels eCommerce Solutions for compelling and rich eCommerce experiences across all available channels. The solution is based on flexible, solid platform that allows managing unstructured and structured product information and digital assets with ease.
Our multi channels eCommerce solutions offer 100% integrated framework that enables you to render innovative and revolutionary eCommerce customer experience both for B2C and B2B target groups across multiple communication channels including social and mobile commerce. eBusiness Guru provides you with all the frameworks and tools required to tightly integrate your eCommerce experience into exceptional web presence. The eCommerce solutions we provide make use of all the features needed to develop personalized and compelling eCommerce experiences for traditional and digital goods and advanced product configurations and integrated multi channels retail solutions and various other sales and recommendation tools. Overall, we endeavor to provide you best in class multi channel eCommerce solutions that help your business execute and implement all its direct selling processes and successfully represent a single view along with unified experience to all its customers.
With eBusiness Guru, you can easily include multiple retail channels and eCommerce websites in best way possible so that you can share a common database and platform. The services and solutions we provide allows you to upload items and stocks easily along with the attributes by using backend panel or platform which is provided by our company and all the details and information provided gets automatically uploaded on diverse channels integrated. Therefore, allowing you to upload your stocks and items conveniently across multiple shopping channels, this saves you time, energy and effort.
Our multi channels eCommerce solutions also help you to synchronize and update the inventory levels across different channels as soon as sale is made or stock is updated. Our multi channels eCommerce solutions help you to keep the list of items updated and inventory level maintained centrally. The process of synchronization occurs in real time, saving both your time and energy.
Overall, eBusiness Guru's multi channels eCommerce solutions is the most cost-effective, convenient and customized solution to organize the product line, sell products across multiple channels and keeping track on all the sales process from one central location.