There has been much talk in eCommerce circles and the press of late about the challenges sellers face when trying to grow their business, particularly on busy marketplaces like Amazon. You could think about removing Amazon from your strategy, but for many sellers that's simply not an option. There's many recommendations online about how you can move up the rankings of Amazon sellers, which we're sure you're already aware of, including registering on the Amazon Seller-Fulfilled Prime programme, using FBA and growing your business into a brand your customers recognise and trust.
While registering on programmes such as Amazon Brand Registry can help improve customer confidence in your company and help prevent intellectual property violations, unless you have enough resources to search for infringements and legal support to help you pursue claims, this might not be enough to prevent counterfeiting and copyright issues. If this is a concern for your business and your customers, you're going to want to consider Amazon's newest service: Amazon Transparency.

What is Amazon Transparency?
Amazon Transparency means that every single item you sell through Amazon can have a scannable barcode, helping vendors track inventory through the distribution cycle and providing much more information to customers. For those sellers who have spent a lot of time and money building their products and brands, and engaging with their customer base to find out what they really want, this programme offers a new, quantifiable way to retain their custom and differentiate yourself from copycats and frauds.
Why join the Amazon Transparency programme?
Amazon Transparency barcodes provide much more functionality than EAN and UPC codes; they're more like a QR code, meaning customers can scan the code with the Transparency or Amazon Shopping apps to prove the authenticity of their purchase and learn more about the product they've bought. The app can present information such as the batch that the product came from, the factory used, or the date the product was created, or information about warranties and methods to register for them.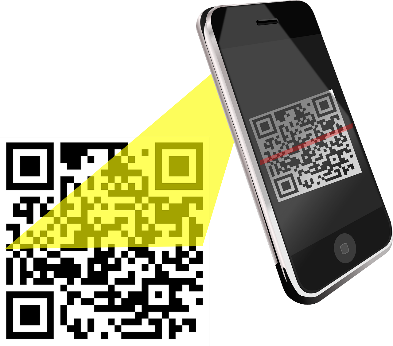 The information that can be included means that companies we think are likely to want to consider joining the Amazon Transparency programme early are:

Brands who value the authenticity of their products, or have struggled against counterfeiting
Brands launching new products likely to attract copycat/counterfeit versions
Brands who have products manufactured through secondary factories
Brands who are providing Fairtrade, ethically sources items, foodstuffs or health supplements, particularly where organic status is important
How much will Amazon Transparency cost?
Because every unit of every SKU listed on the programme requires a Transparency code, it also means that you're likely to need a LOT of codes if you're adding your entire inventory; however, we expect codes to be relatively low cost, varying between £0.01 and £0.05 per unit scanned, depending on how many codes you purchase.
Are there any household name brands already enrolled in the programme?
Some big-name brands who are already signed up include Bang & Olufsen, Victorinox Swiss Army, 3M, Naturewise, Corkcicle and Neato.

When can I enrol in the Amazon Transparency programme?
At the time of writing, Amazon Transparency is only available in the USA, but we expect it to be rolled out in the UK before the end of the year, and there is an expectation that the Amazon Transparency programme will eventually extend beyond Amazon, meaning that other retailers will be able to use it to help prove the products they sell are genuine.
Key points about Amazon Transparency
Every unit of every SKU listed on the programme requires an Amazon Transparency barcode
Fees are expected to vary between £0.01 and £0.05 per unit, depending on how many barcodes you purchase
Amazon Transparency is not designed to remove unauthorised sellers; it is designed to help customers avoid counterfeit goods
If too many complaints are made about goods being counterfeit, sellers will lose Amazon Transparency accreditation
The Amazon Transparency app will be found on the Google Play Store and the Apple App Store
Why are eBusiness Guru recommending Amazon Transparency?
We at eBusiness Guru are proud of the work our clients do and we're always looking for new ways sellers can protect their businesses, or invest in ways to improve them. We're happy to be working with and recommending the Amazon Transparency programme to our clients. We expect the programme to be rolled out to other retailers in the future to help prevent counterfeiting further. With customers demanding more information about the authenticity of their purchases as they buy more thoughtfully, we consider the Amazon Transparency programme is almost certainly worth the early investment for many sellers. If you are ready to enrol on the Amazon Transparency programme, or would like to discuss whether it's right for your business, talk to us – we're ready to help.
If you're attending Linn Academy 2018 on September 12th, pop by and see us for a chat – if you haven't secured your ticket yet, you can get it here, and get standard tickets at £49 instead of £99 by entering the promotional code 'LWPARTNER' – we've secured this great rate for our customers as part of our being a Gold sponsor this year! If you're a social media user, for more event information follow #LA2018.
Further information can also be found on the Amazon Transparency website.