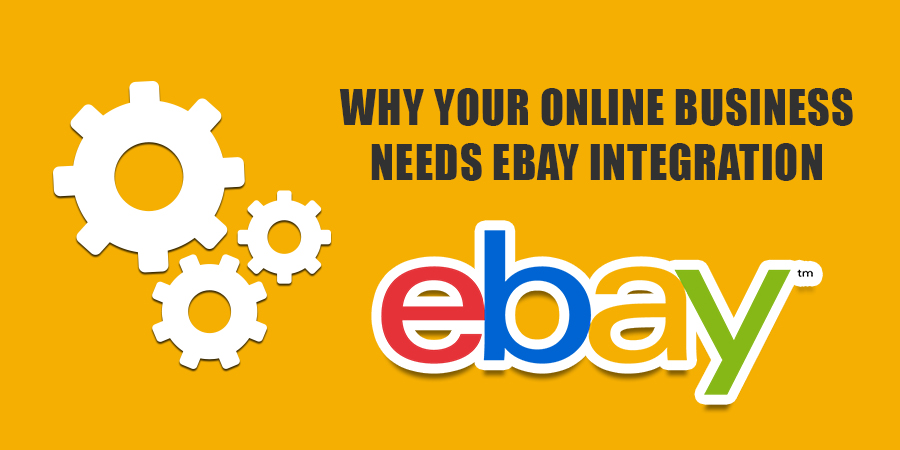 [dropcap]H[/dropcap]aving a feasible strategy and plan is crucial for an Online Retailer. With the increase of online selling in the past decade, retailers must consider all possibilities in online retail channels. Customers tend to compare prices while shopping on various marketplaces and retailers should take advantage of this behavior.
Lately, there are dime a dozen marketplaces that retailers can put their online business on. With these avenues, it is important to keep your stock, inventory and order management process in conjunction with other marketplaces. eBay is pioneer in online retail.
eBay has shown significant growth in online retail in the past 5 years. With a worldwide customer base of 233 million, it has 10 million listings at any given point of time in thirteen thousand categories. Merchant who already own an eCommerce Store also opt to sell on eBay taking advantage of its shoppers and increasing sales. Whatsoever the reasons might be, merchants have quickly adopted eBay as part of their eCommerce strategy therefore needing eBay eCommerce Integration.
Selling on eBay can have many benefits, ultimately being an uptick in sales. But integrating your eCommerce Site with eBay will have advantages like:
Inventory Mapping – With eBay integration, you will be able to quickly map and add your existing products to eBay. This is also true vice-versa when you have products listed on eBay and want to map the same on your eCommerce Website.
Order Management – eBay's order management is simple and can be easily setup. You can integrate eBay's order management with your existing eCommerce Platform which will streamline order processing.
Data Entry – eBay Integration will help you reduce your manual data entry operations. Once product details like descriptions, tags, meta tags, and keywords are defined you can reuse the same on all other Channels. This way you can have a uniform presence on the internet.
Multi-National/Multi-Currency – eBay's powerful stores are equipped with tools that allow you to sell your products beyond your domestic boundaries. Obviously, selling internationally will require you to have an in-depth research of shipping laws and tax paradigms.
Shipping Management – You can use eBay stores with custom self procured Shipping Courier services. This can allow you to control your shipping and fulfilment. On the other hand, many merchant use Fulfilment by Amazon (FBA) through which packing, shipping and returns of your products are handled by Amazon.
Payments – eBay accepts payments via PayPal©, Bill me Later©, Credit & Debit Cards, Cash on Delivery. As a seller you can choose which forms of payments you want to configure. When an order is placed on eBay, the amount after final settlement will be credited to your designated bank account.
Business Perspective:

eBay Store from a business perspective can bring a lot to the table. What's more, with eBay Integration, you can capture customer details which you can use for promotions and marketing thereby establishing a unique relationship with the buyer. Doing so, you can retain your customers for future retail.
If you are running a large enterprise retail chain, you can integrate the eBay Channel with your ERP systems, Point-of-Sale and Accounting platforms. With this, you will be able control your entire back-end operations and generate financial statements like accounting transactions, General Ledgers etc with the inclusion of eBay Purchase orders. eBay can also be integrated on the Cloud, ensuring that your business continues even when you are not online.
By now, you must have comprehended the powerful features that eBay can bring to your business. Thousands of sellers have already used eBay for their business and shown significant growth, both, in terms of sales and performance. If you are thinking of expanding and branching out to more channels, eBay should be first on your mind.