Looking at growing your eCommerce business? Our Marketplace Strategy series is taking a look at different marketplaces and reasons to choose them. Next up on our tour of Europe, Fyndiq.
A well-known eCommerce website, last year Fyndiq opened their doors to international sellers, meaning you can now reach buyers in Sweden and surrounding areas even easier.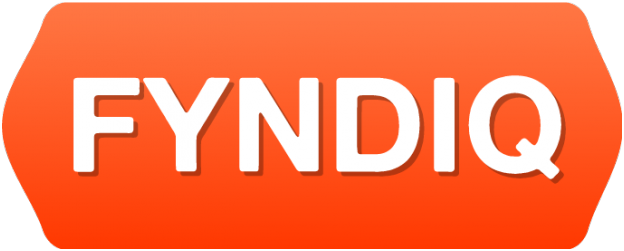 Where did Fyndiq start?
Fyndiq was established in 2010 to give sellers a platform to easily sell low-priced overstock on, with a view to create 'small moments of joy' for customers seeking bargains.
Why sell in Sweden?
There's around 7.3 million adults in Sweden who spend more than £7.9 billion on internet shopping each year, and with 90% of those adults being literate in English, UK sellers will find it easy to list products there. As shipping is as simple as sending to any European country, Sweden is an ideal market if you're looking to start selling outside the UK for the first time.
Why choose to sell on Fyndiq over another Swedish marketplace?
Fyndiq is extremely well known as the online bargain superstore – around ¾ of Swedes are aware of the brand. In the last year, more than £32 million was generated through Fyndiq–and bearing in mind that's from just 7.3 million adults, that's a huge amount of potential for sales.
What do Fyndiq offer sellers?
Fyndiq handle all correspondence with customers, and only communicate with the merchants if necessary, meaning it's unlikely you'll need to speak to your Fyndiq customers at all – all you need to do is ensure you respond quickly to any emails from Fyndiq support. (If you don't respond quickly to support emails, your sales may be paused, so make sure you keep a close eye on your email!) Fyndiq support deals with everything from marketing and payment solutions to customer service and act as the merchant of contract – all you need to do is concentrate on finding awesome products, supplying high quality product information and shipping.
What sells on Fyndiq?
Bargain products are the name of the game – so if it's a low-cost (under or around £20), non-food item, list it on Fyndiq! Categories that sell well on Fyndiq include fast fashion and accessories of any sort, health and beauty products, children's item, toys, home & living, gifts and gadgets (including refurbished gadgets).
How do I start selling on Fyndiq?
Sign up for a merchant account, and you're ready to start listing. There's no start-up fees or commitment fees due to Fyndiq either – you pay a selling fee and category fee when you sell a product. These are low cost, and you can see the most recent information on Fyndiq's merchant wiki.
Experienced professional sellers of bargain products who can ship cross-border are particularly welcome, and the team at Fyndiq tell us they expect companies and individuals who fit that description to do particularly well, no matter where they are based.
Can I add Fyndiq to my Linnworks setup?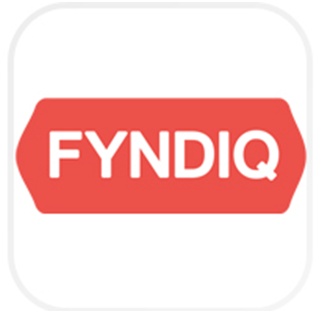 If you're using Linnworks then you can add our Fyndiq integration to your account to make order management, inventory management, price updates and product listing available conveniently alongside your other sales channels. It's free to use our Fyndiq integration, and simple to add from the Linnworks Channel Integration screen, or the Linnworks App Store. Information about installing the integration can be found here.
Anything else I need to know?
If you're already selling online, you probably already know this, but it's worth the reminder: you can maximise your returns by writing great titles, descriptions and using multiple high-quality images with different angles and zoom. The more information you provide for your customers before they make their purchase, the less likely you will encounter abandoned checkouts or returned items.
Ready to start?
More information about selling on Fyndiq can be found here, and information about our Linnworks integration and how to add it to your Linnworks setup can be found here. If you're unsure whether Fyndiq is the right marketplace for your business, you have a question about the integration or Fyndiq itself, or you're looking for help about any other aspect of your eCommerce business get in touch. We're always happy to hear from you.