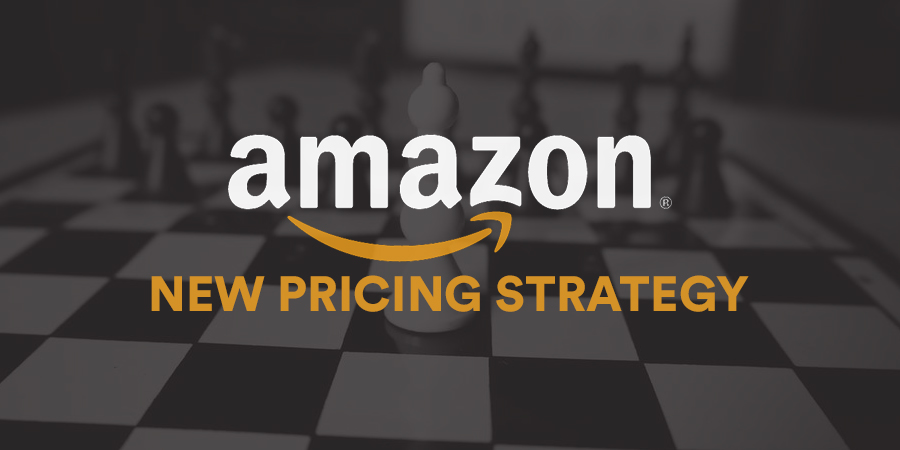 Is the new Hike in Amazon's Floor Price for Free Shipping a tactic to lure customers to Amazon Prime?
This is the first time in the last decade when Amazon has announced a change in minimum order price for free shipping; Amazon just made it official that it hiked their free shipping order value to $35 from $25 (at which the company was standing firm for the last 10 years). The Amazon marketplace customers will now need to spend an extra 10 bucks in order to avail free shipping. This means for any order that is eligible for free shipping if totalled below $35, will incur a shipping cost. One of motives for this change is that Amazon is looking to reduce shipping costs and at the same time divert customer to its Amazon Prime Service.
It is no surprise that the eCommerce saw this coming as Amazon has been standing with the $25 limit for last ten years. Last year in 2012, Amazon reported $2.9 billion in net shipping costs which now will come down beginning this year. The announcement came just before the commencement of holiday season. With the announcement, it was clear that Amazon was trying to drive its customers to Amazon Price subscription costing $79 a year. This subscription consists of free two day shipping on number of products, as well as access to its steeling service for TV Shows and Movies. The announcement has started a lot buzz on the eCommerce network. In my view, this strategy could boost Amazon's selling power and drive customer to subscribe the Amazon Prime services.
What is the Amazon Prime Service?
Amazon Prime service gives you various exclusive services for shopping on Amazon, it providing to customer quick shipping for appropriate purchase, including free two day delivery. In addition to this, Amazon Prime provides exclusive access to streaming services for TV Shows & Movies for the subscribed period. The main objective of Amazon Prime is fast delivery of orders which is one of most efficient aspects in eCommerce. If a customer owns a Kindle membership, they also get access to borrow more than 350 thousand book titles.
What to know which items are eligible for Prime Subscription?
Amazon Marketplace only offers its Prime services to eligible products. You can easily identify this by looking for a blue tick mark that says Prime. Example: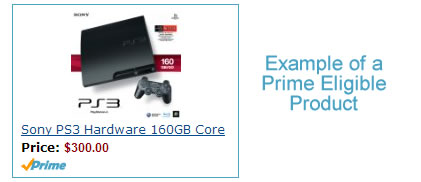 Conclusion:
In the past decade, this is first time when Amazon has changed marketing strategies; Amazon wants to increase sales as well as drive to customer to its Amazon Prime service. Only time will tell whether this strategy will benefit Amazon or not.