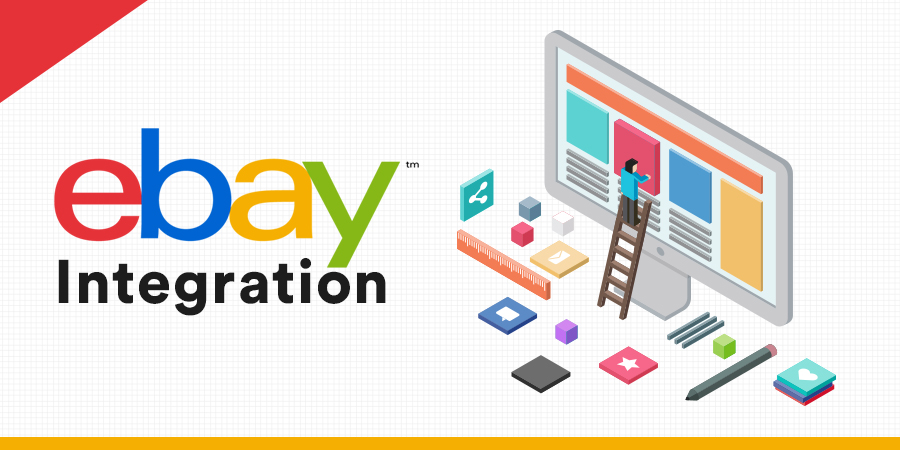 [dropcap]W[/dropcap]hen it comes to online selling, eBay is a website that any individual or a business will never ignore in any chance. Selling with eBay Integration can definitely turn out to be an extremely profitable experience. In existing state of affairs eBay has achieved a leading position in international online marketplaces followed by Amazon as a close second. With UK shoppers accountable for almost 65 percent of their items bought through eBay with an item being bought every 12 seconds through the eBay app it is not intricate to visualize the success one can attain through eBay. With Maximize listing quantity on eBay, there are a variety of strategies one can apply as seller to make the most out of eBay.
Maximizing listed quantity is a dominant tool provided by multi channel solutions through which one can sell his finest class of products speedily and rapidly on eBay. You will be gifted to show how much is the Maximum Listed Quantity or the in stock or the left over quantity of a particular product according the sellers requirements. Besides this, if you have a mammoth of an inventory and wish to display not many items on eBay than you can do so by using the maximum listed quantity feature.
In addition to this, eBay has a drawback in terms of products or currency, which means an individual or a business, has restrictions to list products up to a particular limit of quantity or a particular amount and might be incapable to list his intact inventory on eBay and might plunge back. With Multichannel software solutions a bottleneck situation like this will never arise and one can maximize their listings with no difficulty.
A lot of individual sellers are coming up these days and are looking to establish their business. This can be one of the few deciding factors that can help you to establish your business meet your break even and maximize your revenues along with expanding the business and prosper.
For Example:

When you have supreme control over your inventory and everything else associated with it like SKU, Item titles, Purchase Price, Retail Price, Stock Level, Stock Value, Stock category and even barcodes your clout becomes unmatched helping you to lead the competition and be a victorious entrepreneur.
Not only you can manage one account of eBay but multiple of them and not only one sales channel but multiple sales channel all from one place and at one point of time.  With eBusiness Guru's multi Channel Solution: Increase your Revenues and you also have the following tools to add on to your power:
User Management
Template Designer
Locations
Inventory
Product Listing
Order Management
Reports and Analysis
And much more than this
In conclusion, specifying and controlling your eBay Listing Quantity, will give you power over your stock and keep your inventory under surveillance. Moreover, listing specific inventory can give your competitors a limited view of your stock. Using this approach in a multichannel environment definitely is crucial factor in order to establish yourself and get your numbers to increase to expand your business.
Normal
0
false
false
false
EN-GB
X-NONE
X-NONE
/* Style Definitions */
table.MsoNormalTable
{mso-style-name:"Table Normal";
mso-tstyle-rowband-size:0;
mso-tstyle-colband-size:0;
mso-style-noshow:yes;
mso-style-priority:99;
mso-style-qformat:yes;
mso-style-parent:"";
mso-padding-alt:0in 5.4pt 0in 5.4pt;
mso-para-margin-top:0in;
mso-para-margin-right:0in;
mso-para-margin-bottom:10.0pt;
mso-para-margin-left:0in;
line-height:115%;
mso-pagination:widow-orphan;
font-size:11.0pt;
font-family:"Calibri","sans-serif";
mso-ascii-font-family:Calibri;
mso-ascii-theme-font:minor-latin;
mso-fareast-font-family:"Times New Roman";
mso-fareast-theme-font:minor-fareast;
mso-hansi-font-family:Calibri;
mso-hansi-theme-font:minor-latin;
mso-bidi-font-family:"Times New Roman";
mso-bidi-theme-font:minor-bidi;}