As you will have seen from our previous blog posts and our social media, we were absolutely thrilled to be shortlisted in three categories at the eCommerce Awards 2018. Our categories were Best B2B eCommerce, Best eCommerce Technology Innovation for Avasam, and Best Innovation in eCommerce Delivery/Logistics for the impact of Avasam on delivery times. Naturally, we were delighted to have the opportunity to don some partywear, get lots of pictures (Tejas can't resist the opportunity for a good team selfie!) and have a great night.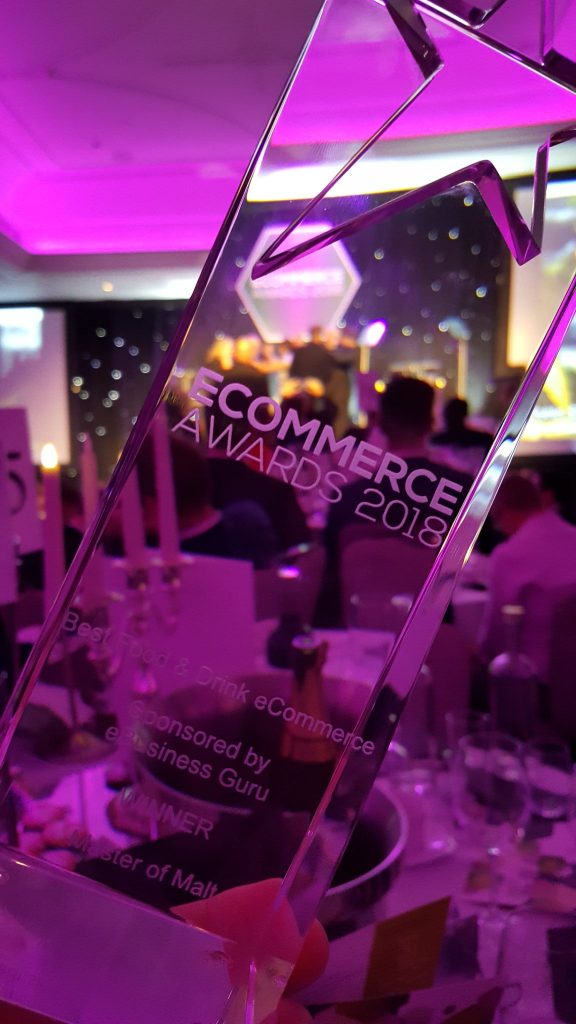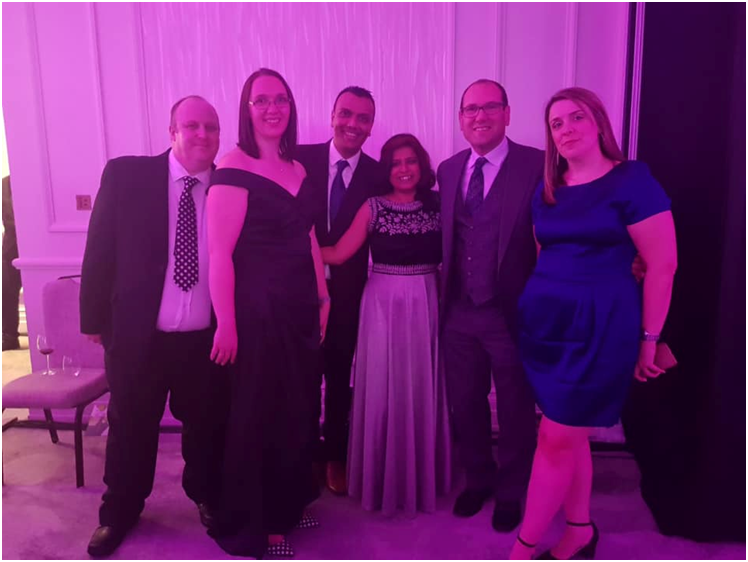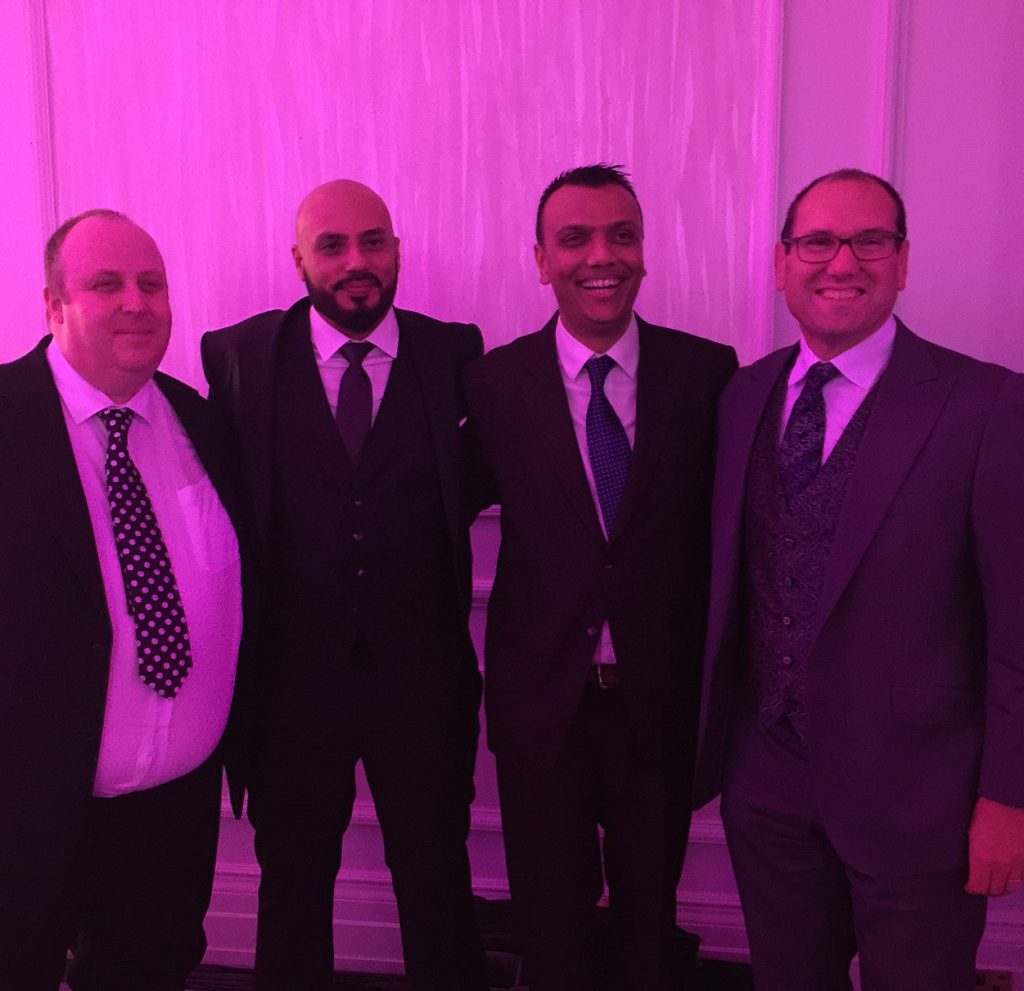 The team at the Marriott Grosvenor were very attentive (as you would expect from a Mayfair location) ensuring our glasses were constantly charged, and we highly recommend their menu too – their passionfruit and clementine cheesecake dessert was particularly good, and made a great change from the predictable chocolate-based desserts!
eBusiness Guru sponsored the categories of Best Specialist eCommerce and Best Food & Drink eCommerce, and so both Tejas and Jalpa presented an award, with Tejas presenting Best Specialist eCommerce to Biscuiteers, and Jalpa presenting Best Food & Drink eCommerce to Master of Malt.

Sadly, this year wasn't our year – but with competition as strong as it was, we weren't surprised to see awards go to Enterprise SaaS Platform by Locpin, RISK IDENT by SkyParlour and Christies Direct. However, we're not disappointed – we had a great night, and to have been shortlisted against companies of such calibre is something to be extremely proud of.
However, in true awards style, we'd like to make some acknowledgements – firstly to our fantastic clients for continuing to trust us to guide you and enable your success – we couldn't have enjoyed our success to date without you. We have more exciting innovations in the pipeline that will help you achieve even more, so watch out for blog posts and social media posts letting you know about them. And lastly, but by no means least, thanks needs to be given to our whole team. As you may know, we have eBusiness Guru staff worldwide, and only a few team members were able to attend on Wednesday – but every one of our team has played a huge part in the success of eBusiness Guru, and we're glad to have you all on board.
Having been shortlisted for the eCommerce Awards in 2018 and enjoying ourselves at the event has inspired us to increase our success over the coming year, so don't be surprised if you see us making announcements about more events, awards and exciting innovation over the next 12 months!