[dropcap]I[/dropcap]f you are planning to start an eCommerce business, than here are few steps listed which will give you an idea of how to grow your business online. Looking at the demand of online marketing, there are plenty of retailers who want to start their business on the Internet specifically many merchants have the urge to create their website as the primary location for their business. Exploiting a good business on the Internet or buying and selling product via internet is referred to as eCommerce.
Before Starting an eCommerce Business: Make an Effective Plan
In order to recognise your business on the internet, you should outline a clear plan such as business document & designs including logos and website layout.  Before you start your business over the internet you should try to keep certain points in your mind like which types of product you want to sell on the Internet, and what you expect a customer to purchase from your website. This is important as you can't sell everything on the internet. This will determine if your online business will be the primary source of income.
The next question you should ask yourself is how much money you are willing to invest? This will allow you to widen your scope. Moreover, analyse how patient are you when it comes to waiting for your business to start off. Whenever idea you many have, formally written them in a business plan, it is essential to make a strategic business plan. It will assist you to estimate visibility of your online business, and create a map for managing the business.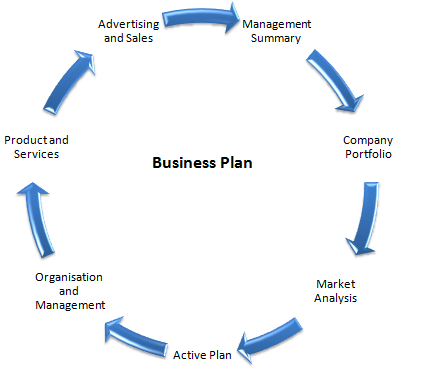 Here are some points listed which will give you boost for eCommerce business
Management Summary
Company Portfolio
Market Analysis
Active Plan
Organisation and Management
Product and Services
Advertising and Sales
Management Summary
This is the first part of the business plan. Management summary part summarises the central highlights of the rest of the sections.
Company Portfolio
This is one of the most essential parts for your business. This is the high level overview your company information in front of viewers.
Market Analysis
This is your planning about your business and target online market, if you haven't structurally pointed out your objective to the clients, this will help do so.
Organisation and Management
Organisation and management is essential parts of your business, if you have a good plan, then you can easily control your stock, inventory and orders on the Internet. Nowadays many retailers are using various selling channel to increase sales via internet, if you are also one of them, the strategy would be to employ a Multichannel Ecommerce solutions. This is one of the most reliable ways to integrate your account with various selling channel at one place.
Product and Services
This is a common pitfall area that many retailers face trouble; it is vital part of your business to describe the best product and services with intuitive navigation. Therefore you should describe your product and services offered by your business is the most simple yet attention grasping manner. In these days a lot of eCommerce Solutions Company like Ebusiness Guru is allows eBay Webstore Design as well as Amazon Webstore design services to enhance your visibility on world's premier marketplaces.
Advertising and Sales
According to my point of view advertising and sales is the tonic that acts as a catalyst for your business. If you have better advertising skills against your competitors than you can easily achieve your target. Most of retailers in these days are using SEO (Search Engine Optimization) services increasing rankings and branding in major search engine. If you would like to take help of SEO Services for the growth of your business, SEO should be your priority if you want to pave against the competition on the internet and be recognised as a valued & branded business.