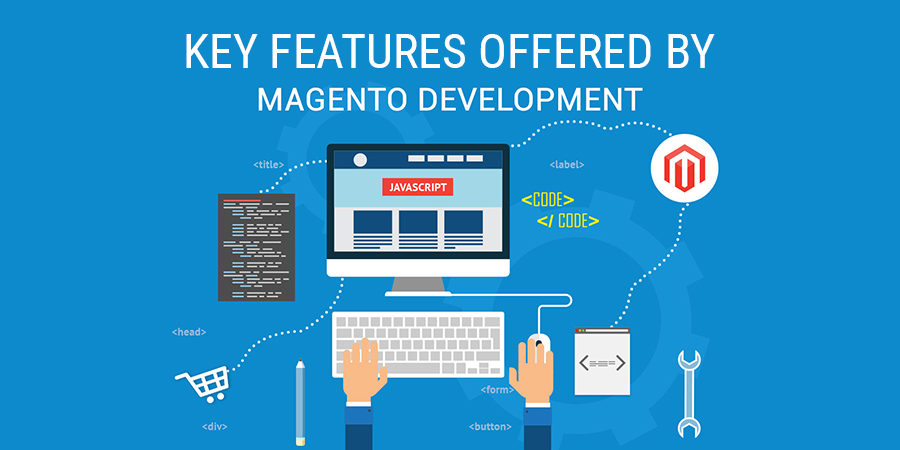 If you're willing to establish a successful eCommerce business, Magento development platform can play a big part in catering your needs. Other eCommerce solutions do not incorporate requirements of modern-day technology, but Magento offers a massive range of features to design an interactive and user-friendly website. It is one of the most popular web development platforms, and can easily provide complete flexibility over customization and functionality.
Here are some of Magento Development key features:-
Product and category management
Whether you design a simple or highly complex website, the product and category management features from Magento keep a track of all available products, and maintains stock control. No matter how many product you have listed, this feature will keep full track of all your products.
Multi-store features
The multi-store feature from Magento allows you to control more than one store from a single base platform. With the help of this feature, you can easily control two or more stores designed for different countries on different domains.It plays a big part in saving your precious time and efforts.
Easy setup of payment gateway
Currently, Magento development platform is integrated with a number of payment providers including SagePay, PayPal, Google Checkout and many more. Business owners can easily add any payment option while designing his store. As compared to other platforms, the payment options provided by Magento are more useful and effective.
Search engine optimization
Magento carries a number of features for search engine optimization. After using this platform, you will avail benefits from various tools including, SEO-friendly URLs, customized Meta for each product and auto generated sitemaps. You can easily enhance efficiency of your business, by utilizing top notch SEO features from this brilliant platform.
Enhanced flexibility and control
Along with SEO qualities, Magento provides various features to enhance any part of a website. From front and back-end customizations for CRM and ERP systems to real time inventory management and development modules, you can manage all essential features to establish enhanced flexibility and control.
Analytics and reporting
Magento provides various tools for Analytics and reporting too. In order to establish excellent business intelligence, these tools play a big part in assessing statistics, sales reports, product popularity and all other business related facts.
Mobile commerce is also a benefit
Mobile optimization is also a feature from Magento. This feature optimizes the store for mobiles so that users can access it with utmost ease and efficiency.Other web development platforms don't provide such feature, but Magento makes sure that buyers get an interactive shopping experience from all devices.
These were some key features which enhance the value of Magento development platform. If you're aiming to design a web based store, try out this platform with complete dedication. Its simple user interface, and top quality features would surely provide great results with full proficiency.Just use all features properly, and make sure nothing goes wrong during the entire process. After trying out this platform, your online presence will definitely grow progressively.