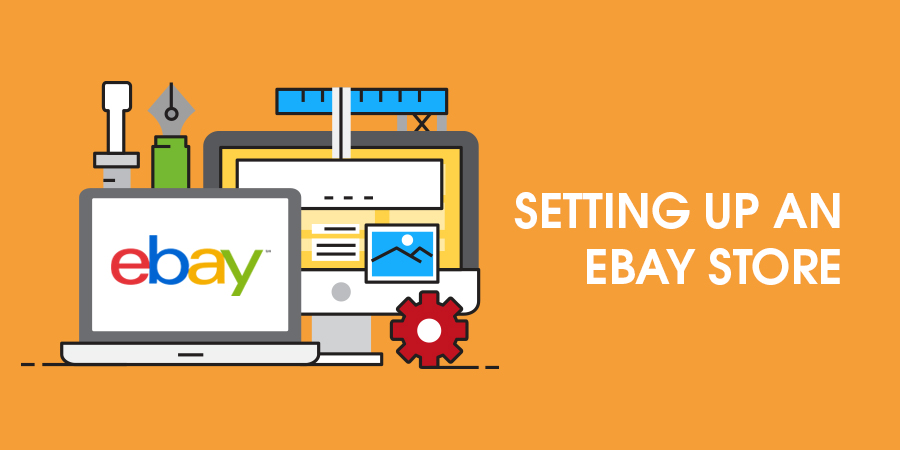 Select Store Type
In the first section we will describe about how to open an eBay store, eBay has three types of stores like basic, premium and anchor, each store has monthly charges and by owning a store you get the free listing cost as well as lower vendor charges.
Select Your Store Name
When you have selected a store type, it's time to find out the name of your store, once your store is named you will be able to take a web address to share and publish it to your potential shoppers. So, that they can visit your web store. Bear in  mind your store name should be suggesting your services.
Refresh Design and Template the Store
In your EBay store you'll have the option to customize the template and have the interactive banners. The customer can use the template, design and patterns. It assists to set your store up and makes it attractive to probable customers. You can arrange the EBay store with all sorts of designs and colors.
Listing Product and Categories
When you have listed various products as you want to sell.  At that time, you will need to keep few points in your mind. You will need to reveal all necessary requirements according to customer need. Be sure and give a detailed description of what you are selling.
During the process you will need to put all your products proper categories so that the customer will be able to easily find your products. Besides your business will grow by cross merchandise and having like producing close to each other.
Benefits of an eBay Store
a)      Free Listing Fees: (Categories Store)
b)      Lower Seller Fees:  (Customer Services Help, Decorate the design and store)
c)       Markdown Manager: (Advertise Stores)
Selling and Shipping
You will need to give tracking information when you ship the product. If you use the eBay shipping service and print labels from home eBay will allow shoppers all the tracking information and other information which you required.
Make a note of: You will need a printer and a postal scale in order to ship item from home to your customer. You should try to send the customer a note or business card with their purchase to remind the upcoming sale or other deals your store is providing.
Need to Update Inventory Monthly
If you would like to keep the store fully stocked as well as keep various products for viewers to select from. You will need to update new products monthly to stay your eBay store design fresh and attractive. Always tell the whole thing about the product which you would like to sell. A full description will help the shoppers take a decision. You will need to place various images as possible and take pictures of any worth tags, logo, etc. Doesn't leave any suggested specifics to chance. You should try to describe information is well defined manner about the stores products to help promote higher sales. To get more information about Benefits of opening an eBay Store, you can click here.