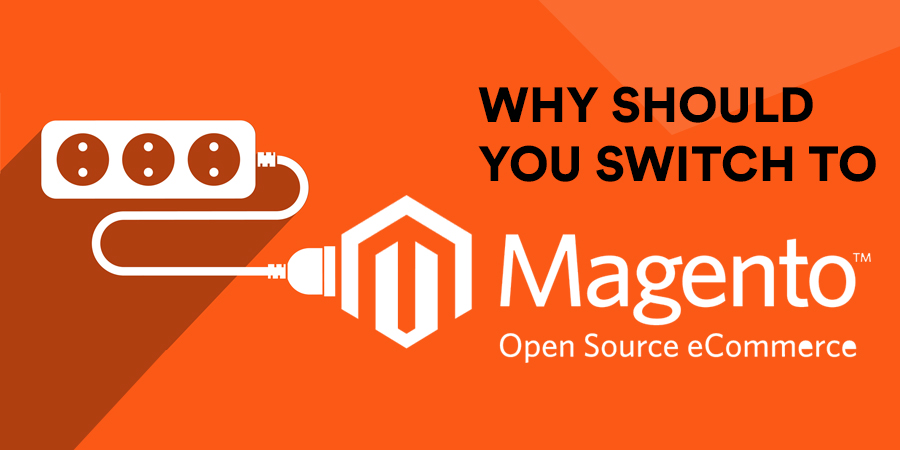 [dropcap]I[/dropcap]f you already own an eCommerce store, you should start analysing if your current platform is the best one in the market. It is vital that retailers now start to understand the heights that eCommerce is achieving. However, the foundations that lies beneath this economy driving eCommerce Industry should be assessed to its full potential. Statistics indicate that Magento is the world's most favoured shopping cart platform.
It is no surprise that Magento is the only best in its class open source platform on the globe. It has a market share of over 25% of all eCommerce shopping stores all over the world. If you do not current employ a Magento based website, this post will definitely persuade you to employ one.
Magento Development began very small but grew in size in conjunction with the demand of the eCommerce Industry. With giants dominating the eCommerce share, small businesses quickly became capable of owing an entirely personalised online store. Some of the businesses have multiplied and grown their businesses to become renowned brands across the globe.
 If you currently own a Non-Magento Website, you are more likely to find:
URL Issues like www.yourstore.com/index.php?action=product&id=785461&category=74&sku=Jhasdh79
Customers not having the flexibility to choose more options and running in to order placing issues
In Order to update a small functionality, you need to re-write 200 pages of code and waste additional time to complete regression to ensure that your existing functionality is intact.
You want information on a particular technical knowhow, but there is limited community interaction.
You have the urge to integrate third party APIs with your website to leverage more out of your shopping site.
If you run into any one of the above issues, you should consider switching to Magento eCommerce development. Magento offers a much more flexible platform for eCommerce development. Magento makes it easy to employ numerous functionality and exclusive features that no other shopping cart platform can offer without complex and hideous coding. Magento development for your eCommerce website can give many features like:
Content Management:
With a powerful in built WYSIWYG editor, you don't have to worry about complex coding for your product pages. It is easy to design the layout and wireframe you wish to and you are set to deploy them to your website.
Catalog Management:
You entire catalog can be maintained with Magento Platform. Operations like Inventory management, product configuration, variation definitions, and tax planning become extremely easy allowing you to easy introduce or update.
Checkout System:
Use Magento's best in class ready to use checkout modules for your website. Integrate multiple payment options for your store so customers have the multiple options.
Go Mobile:
Magento now offers Mobile Site optimisation. This means that your site can now be mobile compatible.  Give your customers the option to shop while on the move and drive more traffic and conversion from people who like to use tablets and smart phones.
Magento has definitely changed the way how eCommerce operates in this decade. Only time will tell what's more to this in the coming few years. If you are thinking of upgrading your website, magento should be your first priority amongst all other platforms.