You've nearly made it – we're almost at the end of the Christmas push. There's still a lot of work ahead though, especially if you've planned special offers to clear stock. That said, hopefully you'll have a few days out over the festive period to reflect on how you've been doing. At this time of year, many clients tell us they use LinnKwik to think about their sales figures and planning for the next quarter. And considering there's January sales, Blue Monday, Valentine's Day and then Easter shortly after, there's plenty to think about.
Your preparation needs to be informed by your performance in the quarter just past, and of course from the same period last year. This enables you to capitalise on what went well and avoid those costly mistakes. Rather than spending hours poring over spreadsheets, or paying someone to create the reporting you want (and then discovering the actual report you want hasn't been included…), consider Barry Analytics.
Barry Analytics pulls your sales figures information from Linnworks, so you don't need to export anything. It presents your data in an easy to read, easy to manipulate format that doesn't need 30 spreadsheets and an extensive knowledge of the use of vLookups. (Though, if you really enjoy using Excel, you can still download your data into spreadsheets!)
The dashboard shows you this month and last month's revenue in a simple chart that you can click to customise. So you can add and remove sales channels, do comparisons in no time – there's no complicated sorting or pivot tables required.
There's seven standard reports that can be customised to your exact needs:
Category Sales by Week | Detailed Sales Report | Profitability Report | Sales Overview by Platform
Sales Manager Report | Sales Difference Reports | Order Reports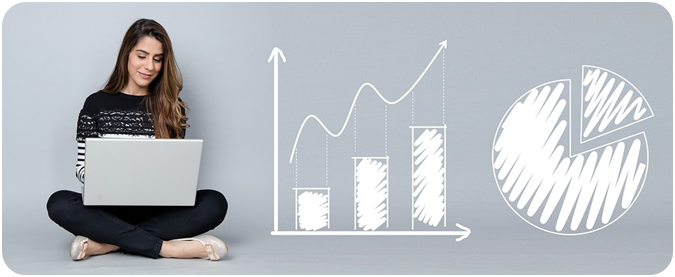 Now, we know you're busy, so we're not going to jump into explaining what each of these reports do. As experienced sellers, you're likely to be familiar with them anyway. The main thing you need to know is that each of these options is fully customisable, so you can easily manipulate them to show the figures you need.
Barry Analytics costs less per day than a fancy coffee. How much does your business analyst, or accountant charge per report? We bet it's more than that! And that's for as many hours in the month as you'd like to use it. Clients who are already using it tell us they're making better strategic decisions; typically, they're seeing increases in profits of around 35% over just six months. If you'd be happy to replicate these numbers, and are ready to build your business on better data, get started with our free seven-day trial here!
PS. If you're wondering why we called our reporting app Barry Analytics, you can read more here.