We've talked about the direct-to-consumer retail fulfilment method DropShipping on the blog before, and how it can be used to expand your business dramatically. Today, we're posting two blogs – one for sellers and one for suppliers, so that you can pick which one is most relevant for you! If you're a seller and are looking to increase your inventory and your profits, check out our post about DropShipping as a DropSeeker.
As a supplier, if you can ship single orders from your base, you could be DropShipping inside three days! But first let's remind ourselves why it's a good idea, and the processes involved.
Why become a DropShipper? 
DropShipping allows you to sell your entire inventory online, without having to create your own eCommerce brand, website or having to manage your own marketplace listings for eBay and Amazon etc. Your DropSeekers do the hard work of completing the listings and dealing with customers –once you're set up, all you need to do is dispatch the items from your stock as the orders come in. And because DropShipping allows you to provide a wide range of mixed order options, you can clear old stockwhile giving customers a great deal.
Or, to put it simply: It's going to increase your profits. One of our clients has increased their sales by 400% in 18 months, and another has seen 180% growth in 12 months. If this is the kind of growth you're looking for, you're in the right place.
How do you get started with DropShipping?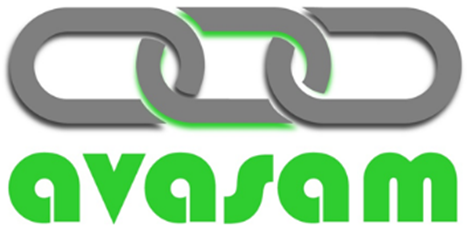 There's the hard way, or there's the easy way. We'll assume you want to get started as quickly as possible, so let us introduce you to your new best friend: Avasam.
What does Avasam do?
Avasam connects DropShippers and DropSeekers, automating the processes that have traditionally slowed the DropShipping process – particularly in relation to payments, but Avasam also minimises the need for interaction between DropShippers and DropShippers.
The system flows starting from the customer following the flow of an infinity symbol, with avasam and the DropShipper in the middle, with Avasam automating most of your tasks.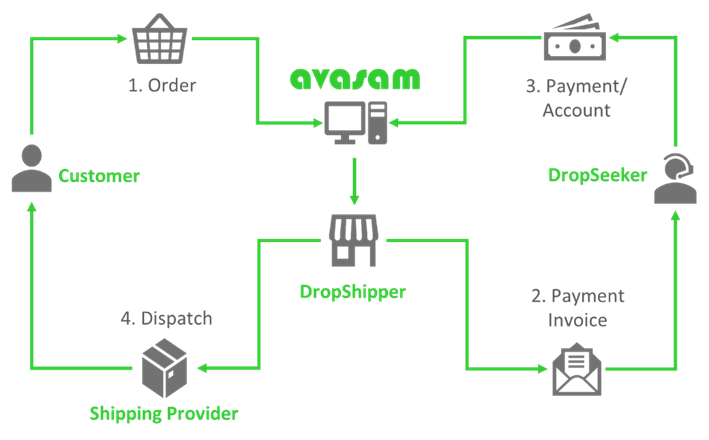 Avasam features we know DropShippers love:
Connection to existing systems for order management, inventory management, or warehouse management is simple without the need for complicated file exchanges
Direct connections to marketplaces including Amazon and eBay so updates are sent to customers automatically
Secure payment methods using PayPal, Stripe or pre-approved account credit
Direct integrations with shipping providers including Royal Mail, Whistl and DHL
Rating & feedback system rewarding good service and professionalism for DropShippers and DropSeekers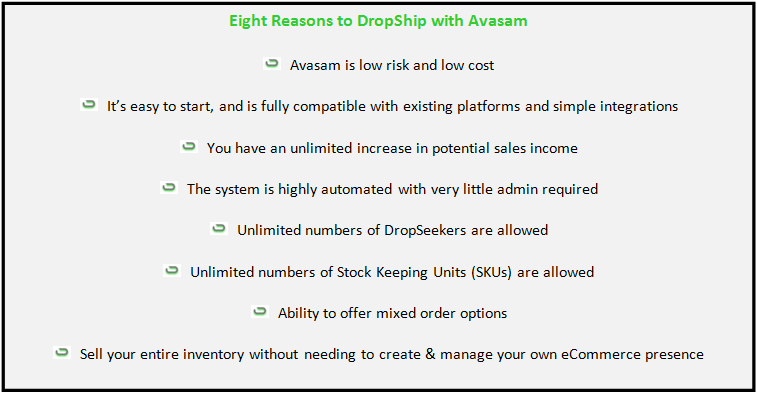 How to get started
For a stress-free setup, we manage the Avasam implementation process and provide training for DropShippers. Most companies are ready to start in just three days, and we ensure the systems you already use are connected and configured correctly to ensure there is no interruption to your business process.
All you need to do is get in touch, and we'll get the process started the next business day – so you too can be DropShipping and expanding your profits!